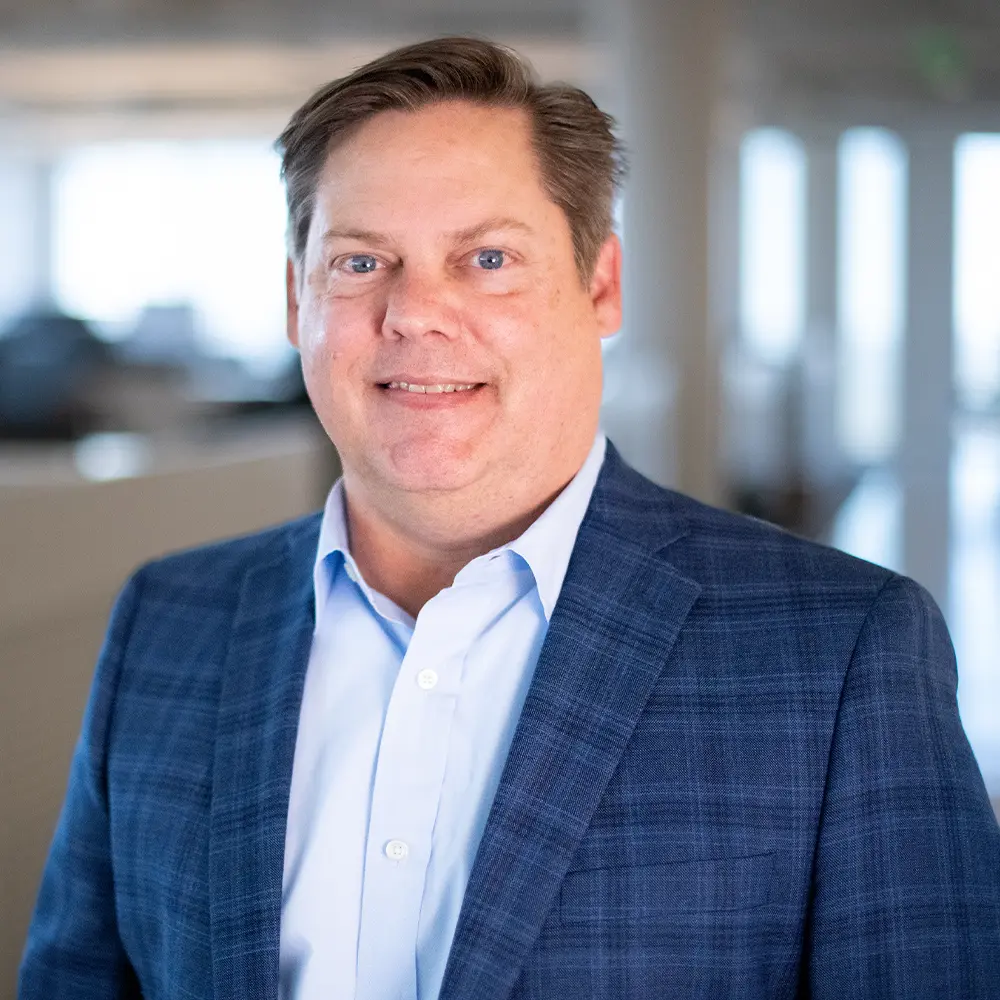 Home › About Us › Our Team › Principals › Doug Hellmann
Doug Hellmann
Doug Hellmann is an architect who brings the voice of reason to his role as PDR principal and Director of Project Delivery. Objective and rational, Doug cultivates the unique truth of a project — the best solution for each client — by continually measuring design effort against strategic intent. He coaches his teams to prove the integrity of their work every step of the way.
Every client solution is unique because our process answers their call to action. Rigor in how we carry project intent ensures its integrity only gets stronger along the way.
Doug's successes with large-scale projects are based on his ability to collaborate with general contractors and to accurately and efficiently execute each client's vision. Doug led the teams who delivered the ExxonMobil Houston Campus' 14-building workplace of the future by tracking the progression of a complex array of components and relationships while pushing the boundaries of design and construction innovation.
A major tower project for a confidential Fortune 100 oil and gas company also benefited from Doug's technical expertise and the dexterity of his team. In addition to multiple floors of high-performance workplace, Doug led the team to design mission-critical infrastructure and specialized high-tech spaces including vertical circulation stairways, complex data centers with redundant MEP backup systems, energy trading floors with high occupancy densities, and 24-7 monitoring suites. Over the project's duration, the client organization's population flexed, retracted, then flexed again two-fold — but under Doug's leadership, the project was able to simply pivot, recalibrate and continue moving forward. Even after its launch, the organization has restacked several times with minimal disruption and considerable cost savings.
Projects
Education
Bachelor of Environmental Design
Texas A&M University
Interests
Favorite Food: Tortilla chips
Favorite Movie: Fantastic Mr. Fox
Favorite Activity: Shooting clays
Doug champions human-centric design to avoid what fellow partner Marc Bellamy describes as Dead Lobby Syndrome. Doug worked closely with BlackRock and CBRE to successfully reposition its Sage Plaza asset in Houston's corporate real estate market. Rather than merely renovating with new furniture and finishes, he led his team to bring new energy and human engagement to the ground floor experience. What used to be a homogenous panorama of Texas Rose granite is now a revitalized collection of carefully curated amenity spaces.
Doug's work for Agricole Hospitality's trinity of EADO establishments achieved quick and lasting fame in Houston's celebrated bar and restaurant scene. His integrated team was responsible for the brand identities, signage, and interior architecture for Vinny's Pizzeria, a modern American restaurant, Indianola, and Miss Carousel cocktail bar.