Fortune 100 Oil & Gas Company – Building Two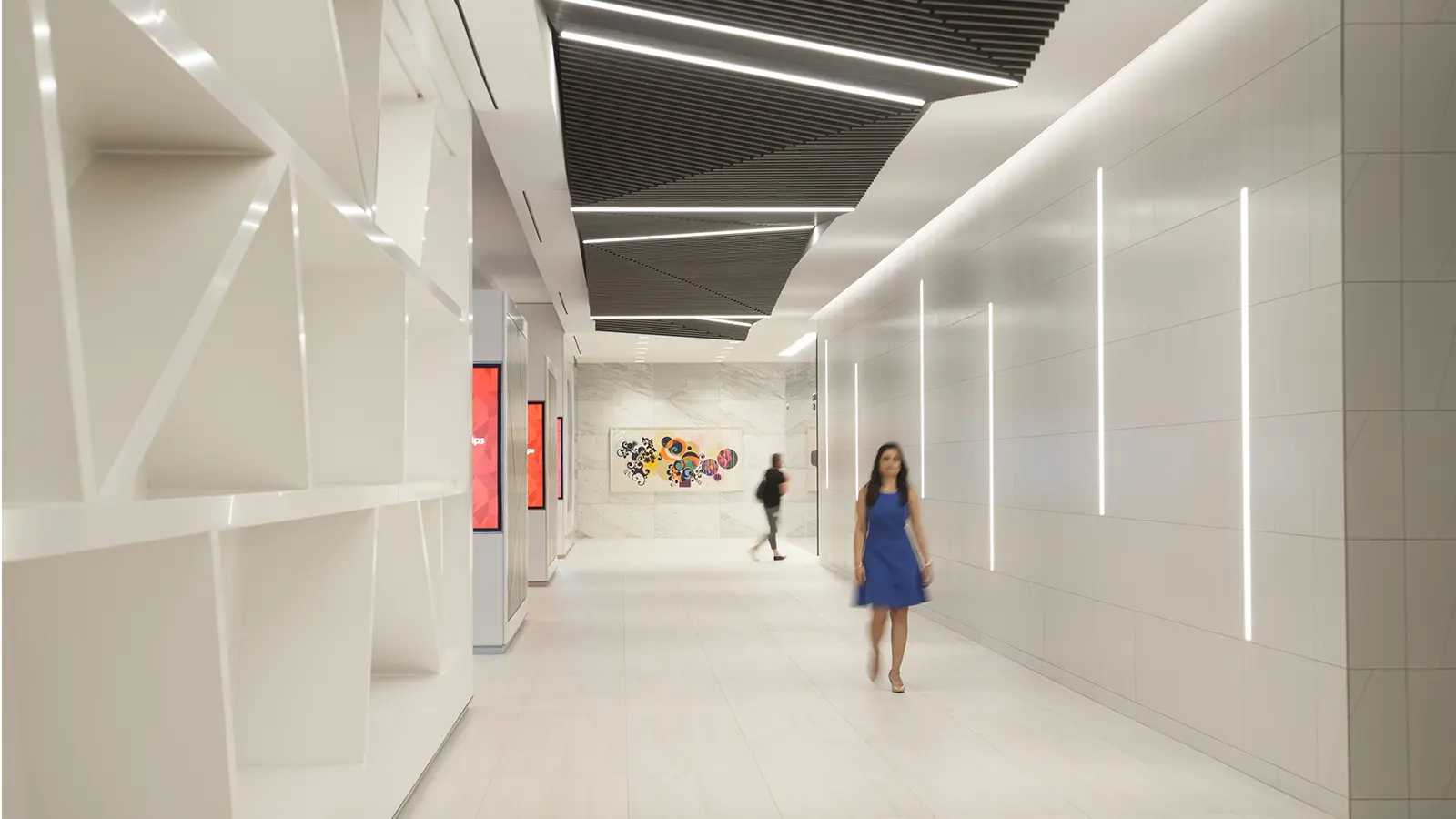 Home › Our Work Main › Projects › Fortune 100 Oil & Gas Company – Building Two
Fortune 100 Oil & Gas Company – Building Two
Flexing from Horizontal to Vertical
The client's workplace relocated from their 30-year-old campus, into two first-generation office buildings. Building Two serves as the Global Headquarters and includes collaboration areas, conference rooms, executive offices, a cafe, fitness center, trade floor, dental and medical clinic, and two credit union spaces.
PDR worked with the organization to define a vision for their future workplace and minimize the hierarchical structures. We created a flexible work environment that fosters knowledge sharing and innovation. The concepts reflect the business foundation: exploration and discovery. The design combines timeless architecture with flexible planning methods and purposeful technology.
Project Details
Square Footage: 1,150,000 SF
Location: Houston, TX
PDR Team
COLLABORATORS
Kirksey - Base Building Architect
TBG Partners
I.A. Naman
Cardno
TechKnowledge
Gandy Squared Lighting Design
Ford AV
FCA Design
HMA Consulting
Walter P Moore
DE Harvey Builders
Herman Miller
Office Pavilion
ACS Flooring
Interface
LaNova
One of Building 2's main purpose was to focus on employee well-being. One way that is accomplished is through the Wellness Center. The client values employee health, therefore, the space offers luxurious locker rooms, a weight room, a serene massage room, and studio rooms. This space is a health retreat for workers to rejuvenate so they can fulfill their best work.
Click to view Building One.
GET IN TOUCH WITH US
Have an inquiry or some feedback for us? Fill out the form below to contact our team.