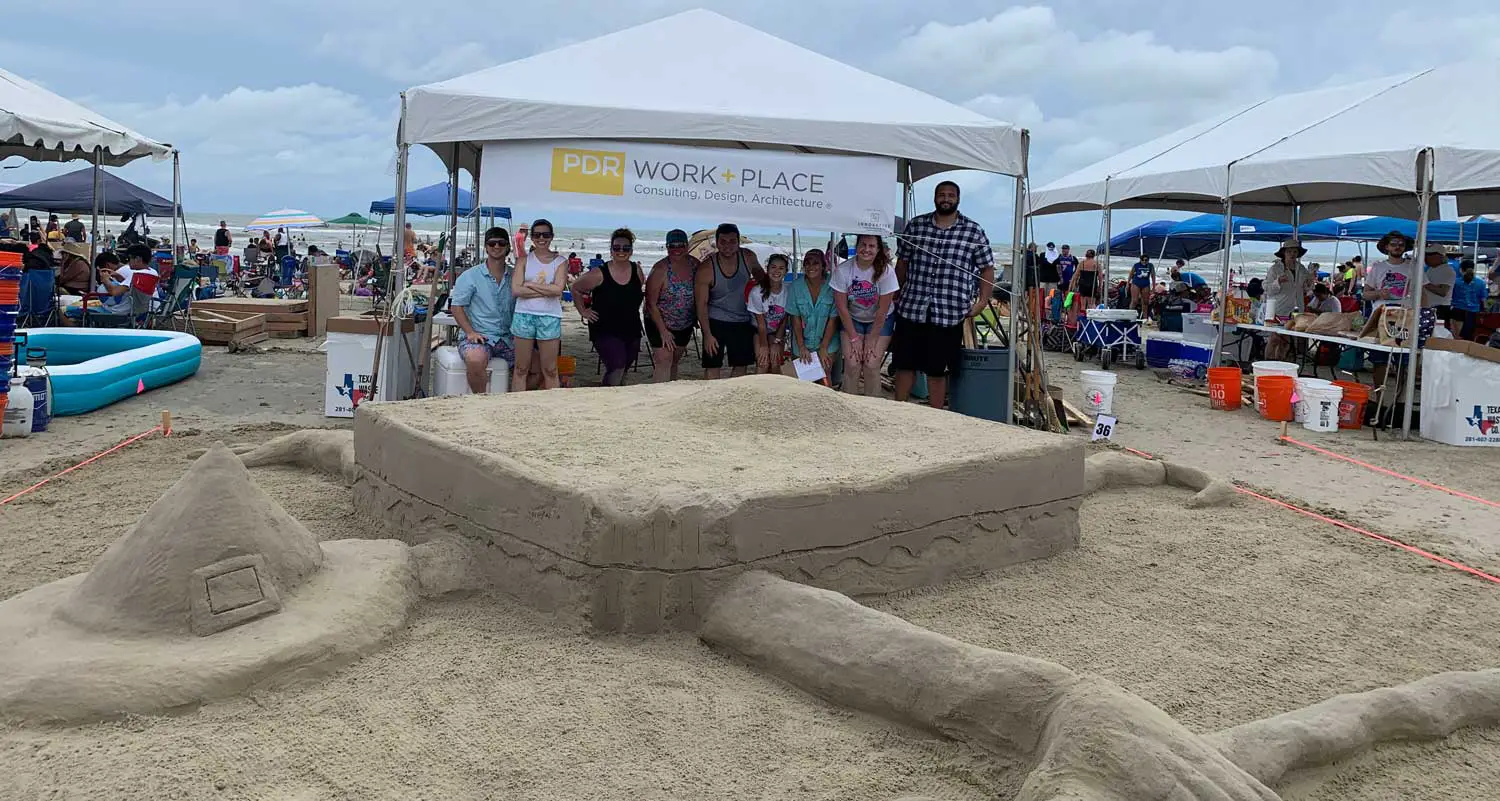 About Us › Our Communities - Community Involvement
People-First
Our team is comprised of passionate, strategic, and creative individuals. Through our Design + Architecture, Consulting, and Brand services, we have an unparalleled track record of solving for human experiences and design challenges around the world. We bring over 40 years of expertise and perspective and work to create environments that promote meaningful interaction and exchange.

With offices in Houston, Austin, and Dallas, we celebrate the unique culture of the communities that we are honored to be a part of. We embrace the distinct feel of each city, but our people-centric approach and signature enthusiasm for every client relationship and project remains unchanged.
Value-Aligned
PDR is a people first company focused on improving the lives of the people in Houston, Austin, Dallas, and the surrounding communities where we live and work. We make it our mission to empower staff to volunteer with organizations that align with their values to bring about positive change through our Philanthropy Team Allowance Program. Staff receiving these allowances provide sponsored time and resources to a charity of their choice.⁠
Enriching Lives
Our team has also provided pro-bono work to select organizations as part of our dedication to creating spaces and environments that enrich and empower the lives of others.
WE PROUDLY SUPPORT
Architecture Center Houston
Building New Foundations
Dress for Success
Elizabeth Toons
Family Legacy Missions International
Finca Tres Robles Urban Farm
Gerald D. Hines College of Architecture and Design
Habitat for Humanity
Helping Hands
Houston Angels
Houston Food Bank
Houston Pets Alive
Houston Toolbank
Make A Wish Foundation
REACH Unlimited
Rebuilding Together Houston
Rice Design Alliance
San Jacinto College Art & Design Advisory Board
SEARCH Homeless Services
United Way
Vita Living
We Care Boys & Girls Clubs of America
Woolaroc Museum & Wildlife Preserve
Yellowstone Academy