Sage Plaza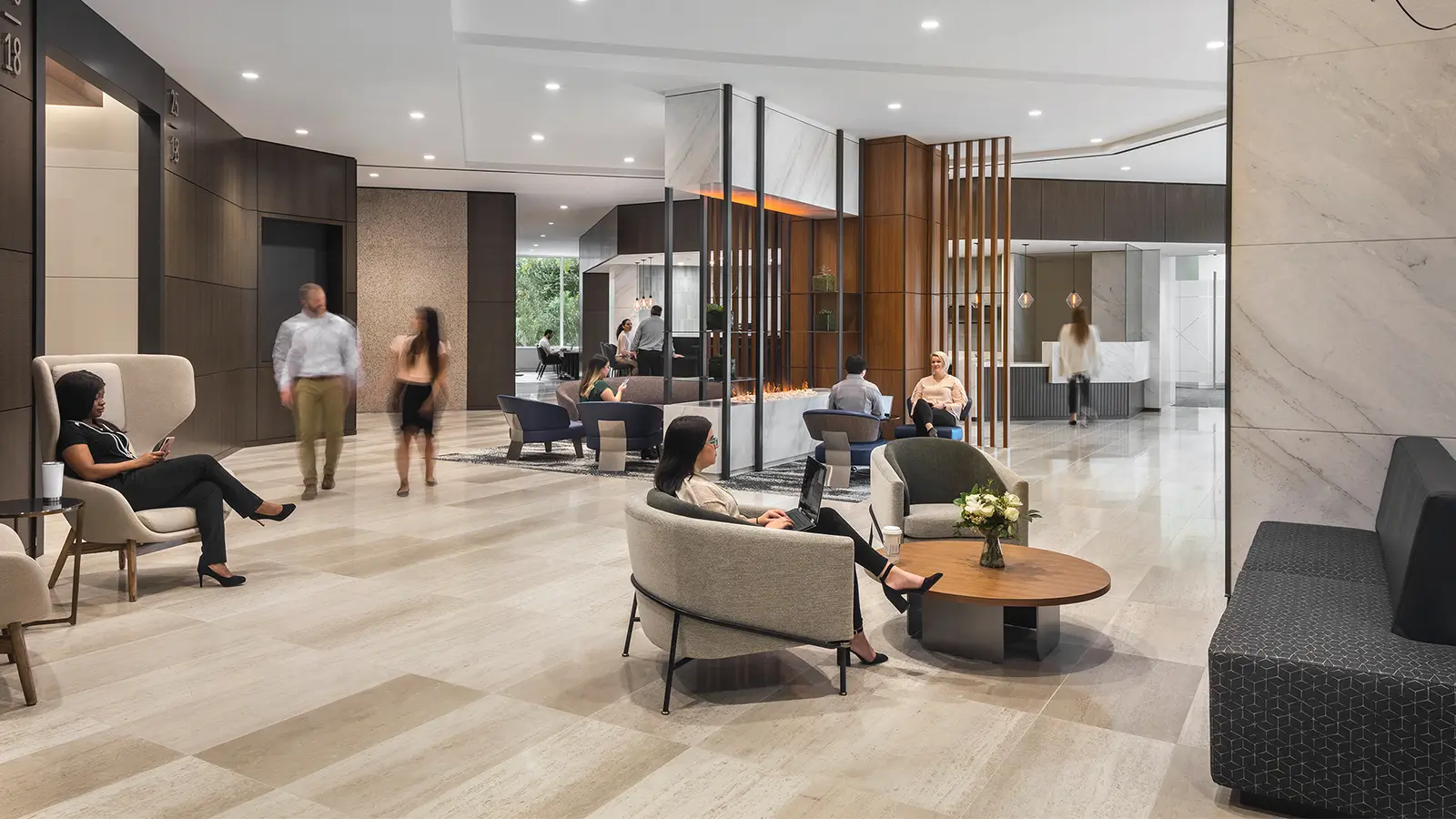 Home › Our Work › Projects › Sage Plaza
Sage Plaza
What came first? The hive or the home?
We worked closely with BlackRock and CBRE stakeholders to completely transform the ground plane of Sage Plaza – a 25 floor Class A office building located in the vibrant Houston Galleria area.
Built in the 80s, the building was clad head to toe inside and out in Texas Rose granite – common for that era of construction in Houston. To truly transform the tenant experience and escape what we refer to as "Dead Lobby Syndrome" – a vast empty walk through zone, it is critical to think beyond new finishes and furniture – a tactic many asset managers resort to when updating their buildings.
We leaned in to what the building had to offer; unique geometry, warm textures, views to nature, and enhanced its natural DNA to create a wide variety of distinct places people want to be to work, meet, relax, and socialize.
Project Details
Square Footage: 16,000 SF
Location: Houston, TX
PDR Team
COLLABORATORS
I.A. Naman
Walter P. Moore
SM &W
CBRE
StructureTone
Debner
With two major entrances on opposite sides of the building, we repositioned the front desk to be seen from both entrances. We added a new tenant lounge that provided another path to travel from each entrance and easy access to the coffee bar. The lounge also looks out to tranquil courtyard for visitors and tenants to enjoy, and previously the courtyard was hidden from view.
Now, the existing close-knit tenant culture has a great place for morning coffee, spaces for meetings over lunch or comfortable seating options around the vapor fireplace.
GET IN TOUCH WITH US
Have an inquiry or some feedback for us? Fill out the form below to contact our team.