Hines – 609 Main Lobby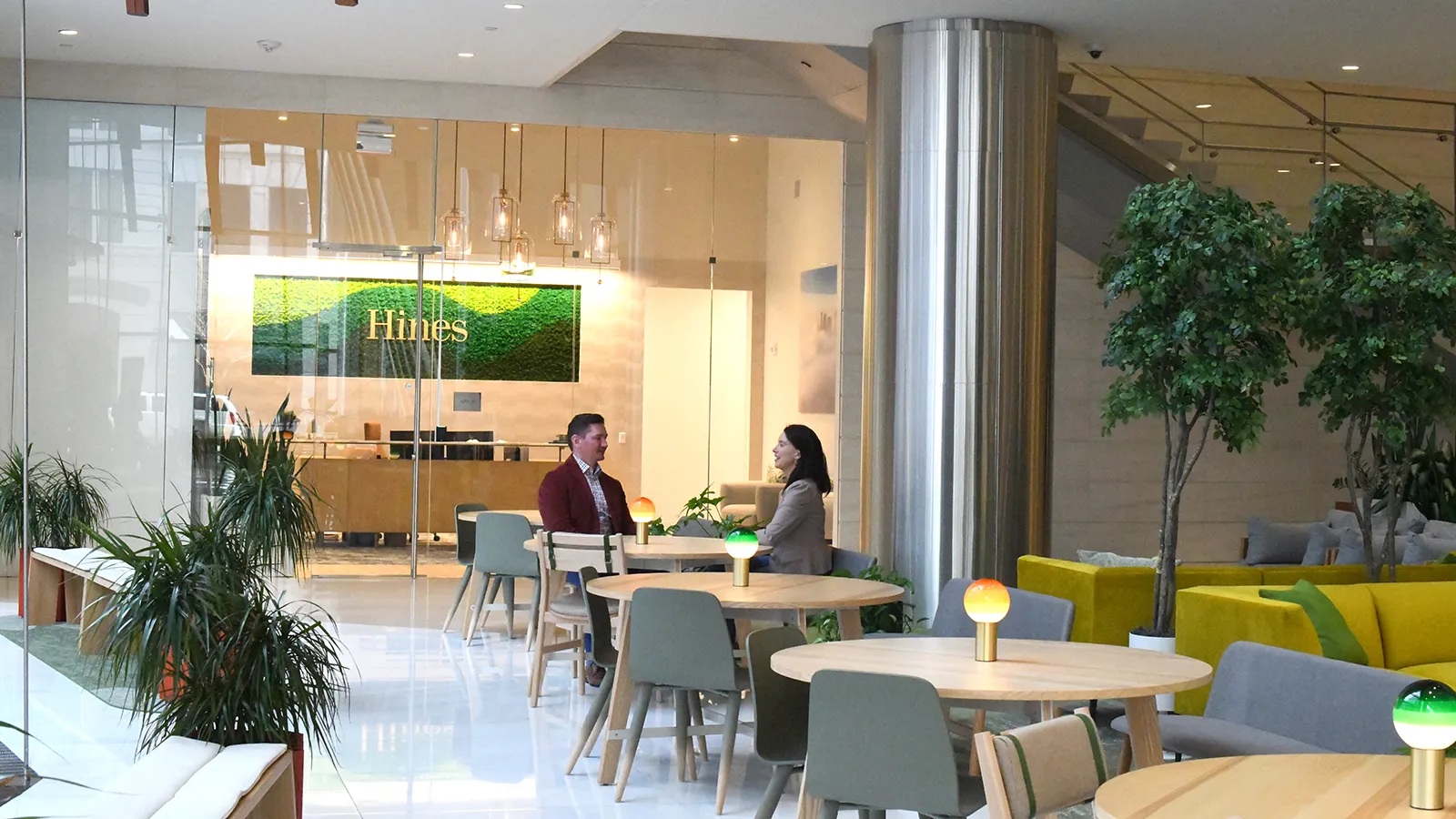 Home › Our Work Main › Projects › Hines – 609 Main Lobby
Hines – 609 Main Lobby
Permission to linger
When most people pass through a large lobby before boarding an elevator to take them to their destination, they barely notice their surroundings. So, a lobby that is not only welcoming but also inspiring truly stands out.
That was the challenge put to our team by Hines Property Management at 609 Main, a 48-story office tower at the corner of Main and Texas Streets in downtown Houston. As the client commented at project completion, the result is "something that inspires us to come to the office, be a part of a vibrant downtown, and enjoy the comforts of a renovated space."
We accomplished a design solution that aligned with a conservative budget and fulfilled the client's vision, exceeding expectations of transforming a neglected space into one that lends a gracious, restful ambiance for workers, visitors, and vendors alike.
For years, the lobby sat virtually empty, devoid of anything useful—a formal, sterile area with hardwood floors, stone walls, and an absence of mood. Set apart from the elevators and building security center, it was essentially a pass-through for entrance to conference spaces and the downtown area pedestrian tunnels system. The lobby was neither attractive nor conveyed a reason for people to gather there.
Project Details
Square Footage: 2,000 SF
Location: Houston, TX
PDR Team
COLLABORATORS
McCoy Rockford
The awkwardness of the space was compounded by its somewhat odd, complex angles, and an overpowering volume defined by a multi-story architectural trellis.
From the start, our team revved up their creative expertise to re-imagine the space. The client envisioned a funky vibe that would give the lobby a unique identity, but they also wanted a simple, comfortable design -- and that is exactly what we delivered. Furnishings are sleek and slim, and feature curves and rounded edges. Even the light fixtures and plant containers are mostly spherical. Thus, PDR also succeeded in softening the overall look and feel so that, rather than shunning its harsh, angular complexity, people would be drawn to the lobby's newfound warmth and simplicity.
PDR capitalized on a green wall that was almost buried deep into the space and reinforced it with a plethora of real and artificial plants that mimic a scenic forest. Research shows that greenspace can restore mental focus and improve well-being; not surprisingly, as a result the lobby instantly lends visitors a sense of refreshment and revitalization.
The lobby is now a focal point of 609 Main. Whether arriving at work or taking a break, workers there are drawn to relax and rejuvenate here every day of the week without leaving the office.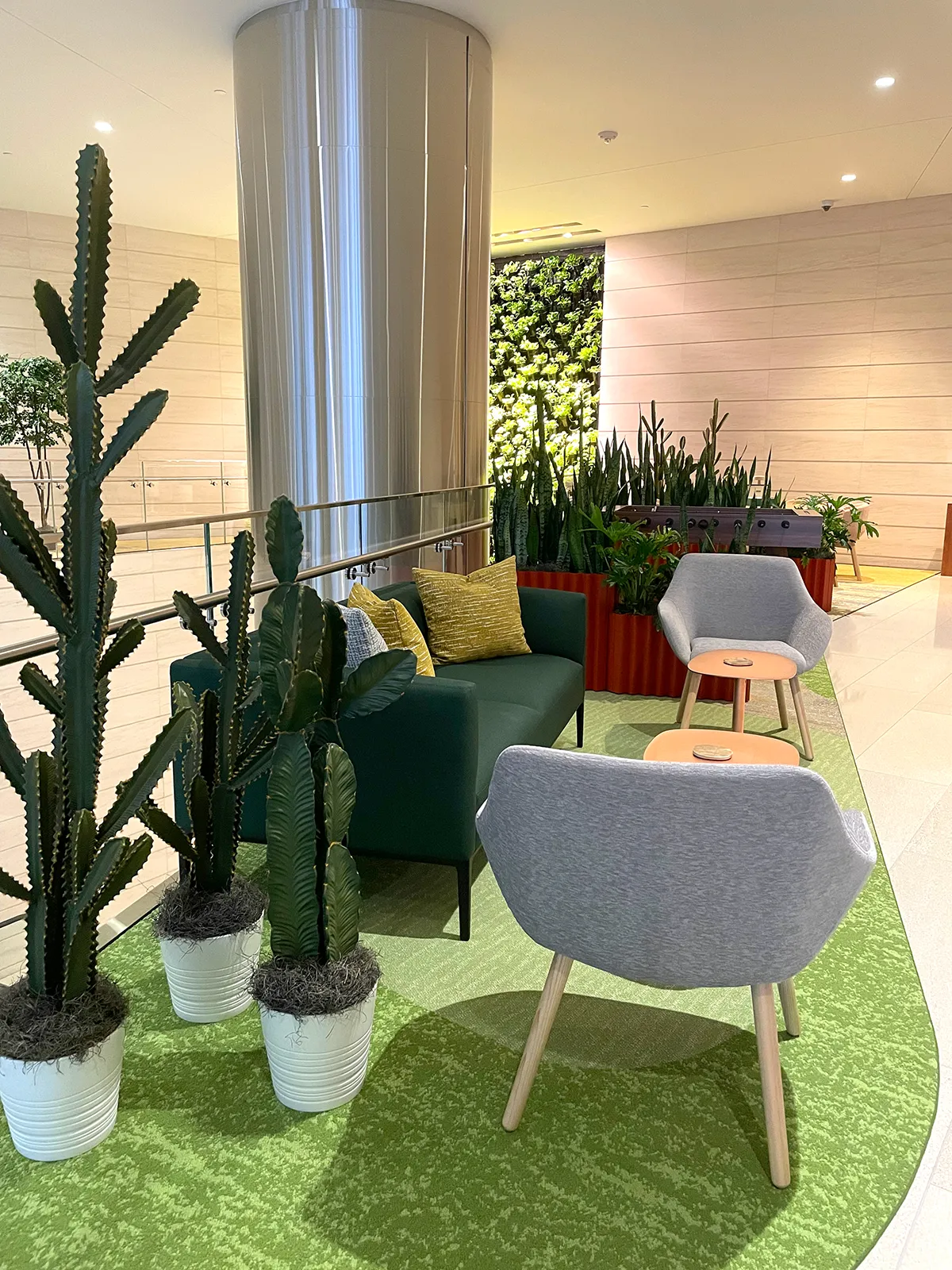 GET IN TOUCH WITH US
Have an inquiry or some feedback for us? Fill out the form below to contact our team.