Eight Row Flint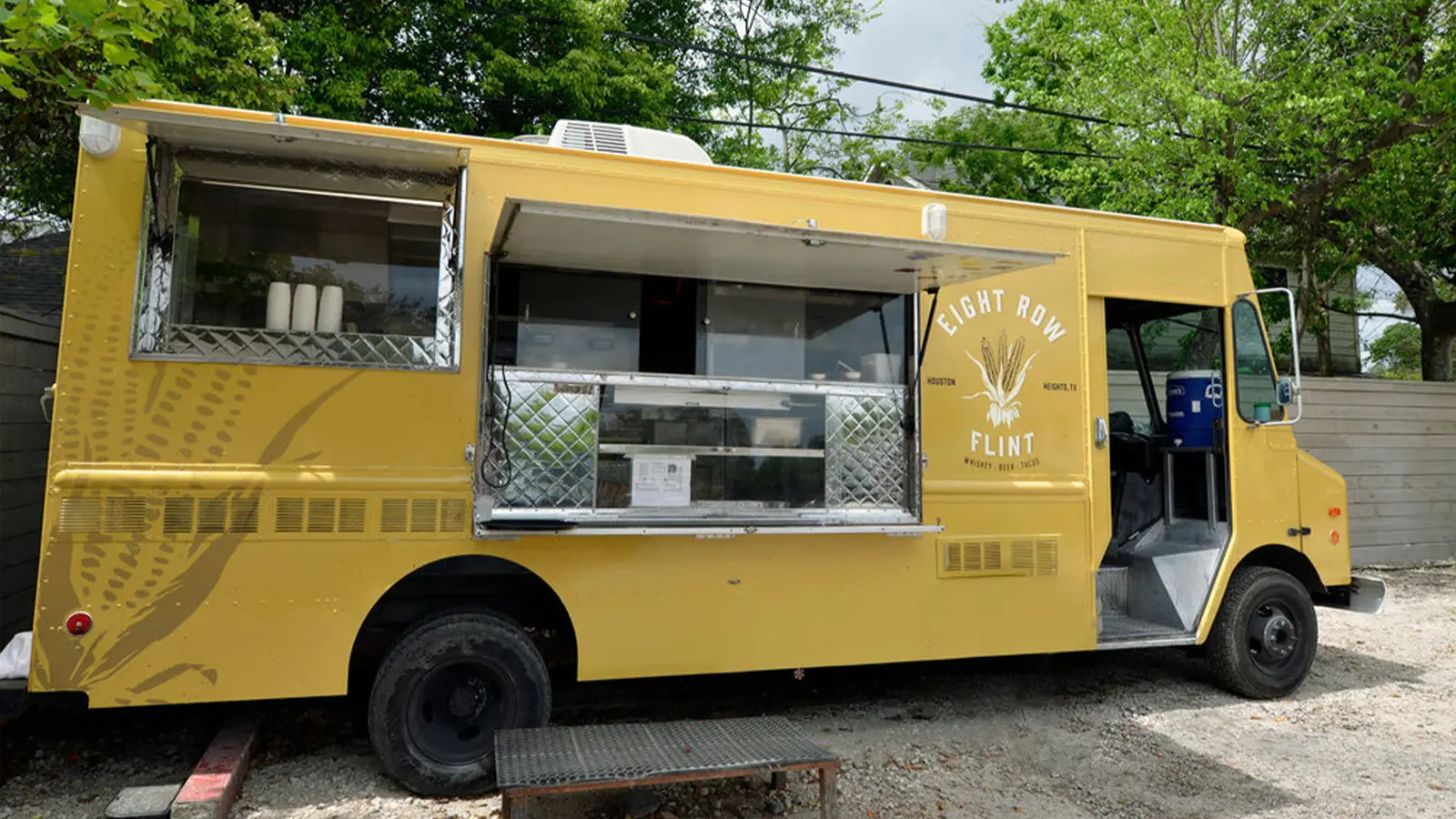 Home › Our Work › Projects › Eight Row Flint
Eight Row Flint
Heirloom Corn Two Ways, Happy Hour Days
PDR's Brand team brought the owners' vision to fruition for the restaurant's launch, and patrons have been flocking to the revisionist ice-house at the corner of Yale and East 11th Street ever since.
The inventive minds behind Eight Row Flint are restauranteurs Morgan Weber and Chef Ryan Pera of Revival Market and Coltivare fame. For this venture in the Houston Heights neighborhood, they wanted to engage similar themes found in their other restaurants, but with a distinctive stylistic twist. While Eight Row Flint carries the Weber/Pera torch of revering locally sourced, high quality, and heritage ingredients the establishment makes a point to do so with zero pretense or fuss: it's a re-purposed gas station where you can relax, enjoy some vintage country tunes, and fill up on great whiskey drinks and street-fair inspired tacos.
The PDR team designed the Eight Row Flint identity from a very holistic point of view. The visual identity is one component of the overall atmosphere of the establishment and it needed to be executed at a pitch-perfect level to achieve authenticity and avoid a franchise feel. The building, a former gas station, once serviced cars. In its new incarnation the building offers services to people — with the hope that they will be returning for regular maintenance.
In an area of Houston where restaurant patrons are spoiled for choice, PDR is proud to have taken home the American Marketing Association's Crystal Award for creating a tailored yet easy-going brand identity for the revisionist ice-house.
GET IN TOUCH WITH US
Have an inquiry or some feedback for us? Fill out the form below to contact our team.