Infrastructure Solutions Firm
Home › Our Work › Projects › Infrastructure Solutions Firm
Infrastructure Solutions Firm
Better together
Creating a workplace that fully supports and embodies an internal team is challenging. Creating one that supports the internal team while also welcoming in clients and fostering a deeper level of community and engagement presents a unique set of design challenges. The layout, lighting, furnishings, and colors must reflect the company's image, but at the same time give each client a sense of ease and belonging.
Our integrated team addressed these challenges when it revitalized the communal spaces of the new 200,000-square-foot headquarters in Houston, Texas. For 25+ years, our client has brought teams together to collaborate with customers to provide critical infrastructure solutions. It was time for the firm to reimagine its own internal infrastructure, in an effort to unite everyone in the company.
On top of their architecture and design needs, the firm's leadership approached us with a challenge. They wanted their new space to serve as a better cultural fit than their prior building and desired a space they could call their own, yet could confidently and comfortably share with their external partners. Our design team worked with the firm's Executive Leadership team to establish an agreed-upon architectural language and materials that would truly encapsulate the company's brand story.
Our design input for the project encompassed a true integration of our expertise. To create the ideal collaborative workplace experience we utilized our knowledge of interior architecture, signage and wayfinding, design consulting, strategic programming, workplace strategy, and branding. 
Project Details
Square Footage: 200,000 SF
Location: Houston, TX
COLLABORATORS
O'Donnell/Snider Construction
Wylie Engineering
Office Pavilion
Agile Interiors/DIRTT
Waveguide
Trophy Fitness
OFS
At the outset, our team examined how their employees were engaging and interacting in today's hybrid and remote work culture and focused on what types of workspaces were needed based on how the employees were experiencing the workspace. Once qualitative data was collected, our team utilized our proprietary dynamic programming tool to ensure all employees could readily and effectively do their jobs in the new reduced-size working areas. This utilized a mix of seat-sharing and flexible workstations geared to diverse work styles and the different tasks of various departments. Besides providing more efficient use of their current real estate, our plan was conducive to greater productivity. This programming endeavor gave the client the confidence to move forward with the entire project, which included a food and beverage area, fitness center, executive board room, executive floor, and lounge. 
The result is a sleek, industrial, minimal look, one that actually exposes the utilities and the engineering within various areas. Against a high-contrast black-and-white palette, the essence of the structure is revealed, and the stars of the show are the people who work in the structure; they provide the vibrance that lends delicate energy from room to room.
The industrial look is maintained with exposed ceilings and metals but is kept from appearing cold and harsh through the liberal use of wood paneling on walls, wood furnishings, and wood floors. In the boardroom, modern, angular tables are softened with seating with circular backs, and the overall impression is one of professionalism balanced with comfort. It instantly exudes a "let's-get-down-to-business" attitude, but in a relaxed way.
The space is both professional and stable and consistent with the company's culture while offering employees a welcoming respite from their routine workday activities.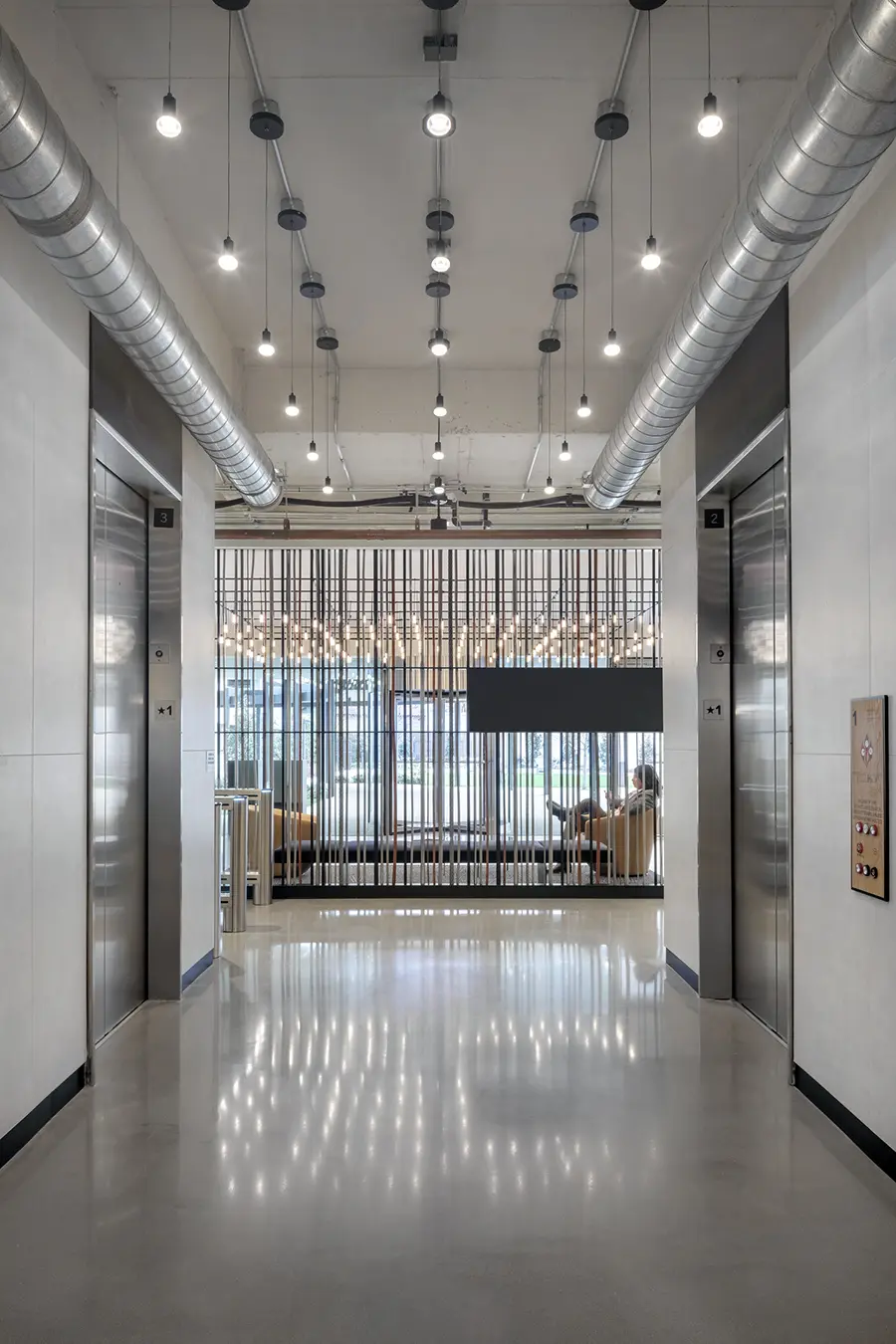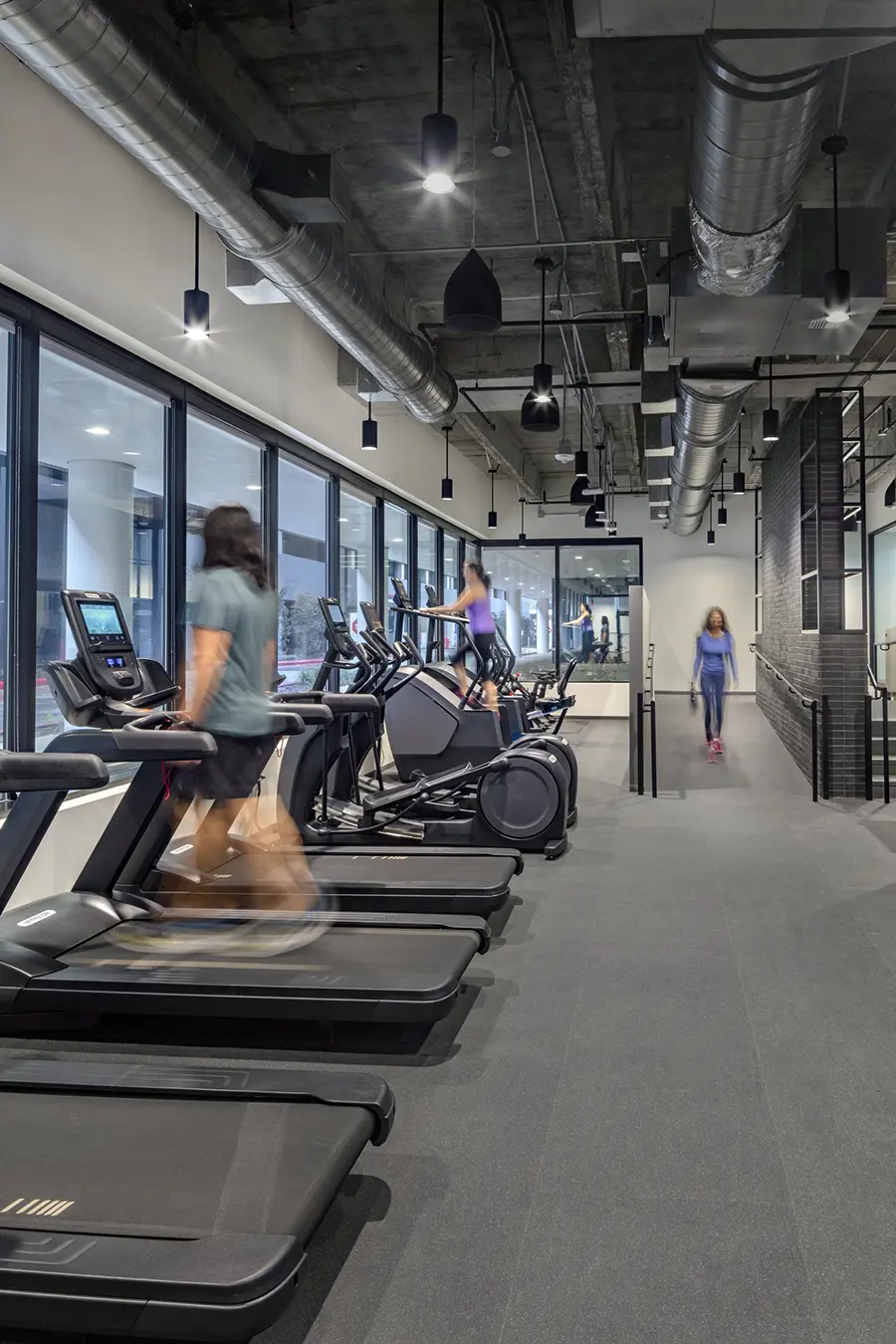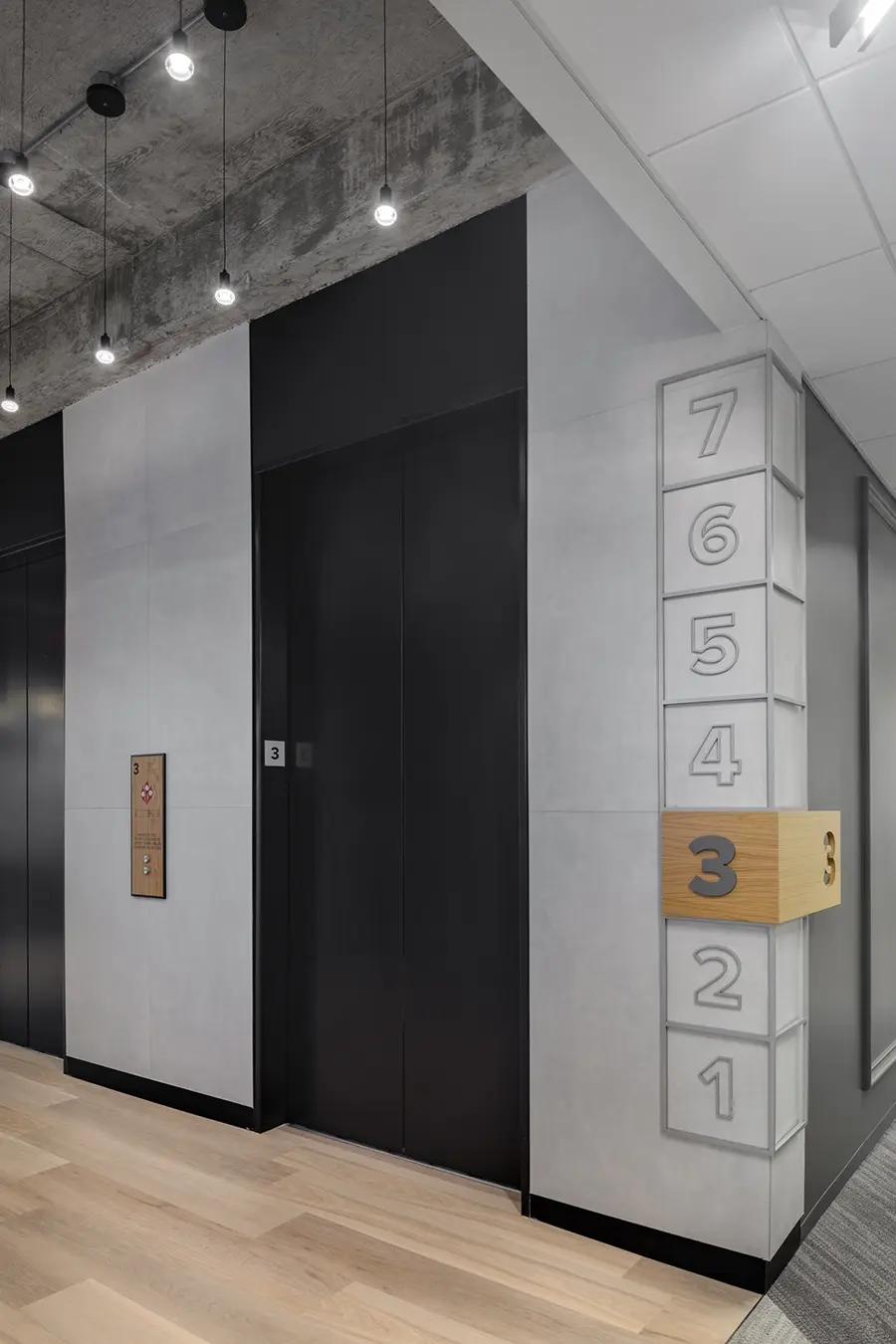 GET IN TOUCH WITH US
Have an inquiry or some feedback for us? Fill out the form below to contact our team.