Texas Tower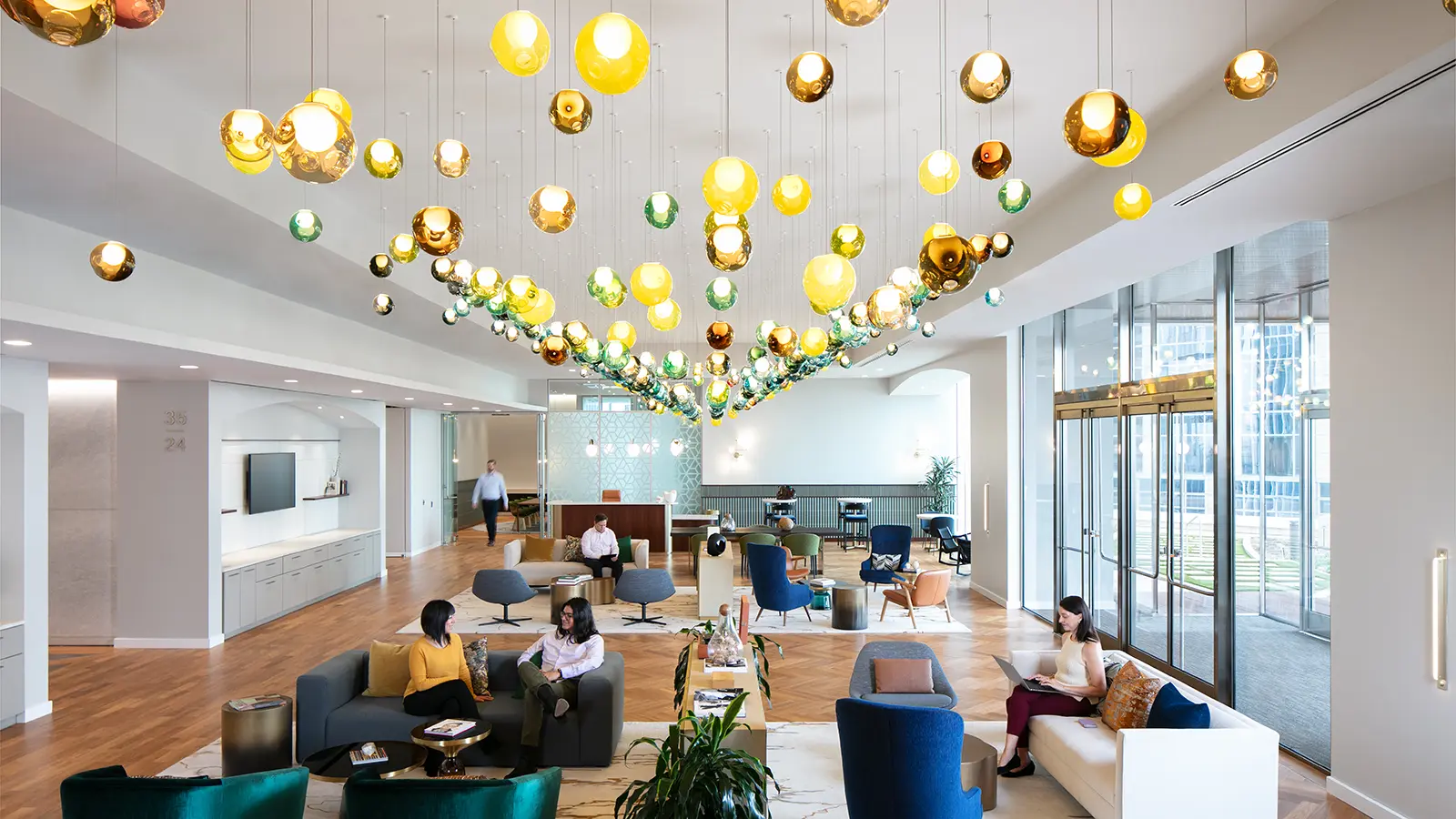 Home › Our Work Main › Projects › Texas Tower
Texas Tower
47 Stories into the Future
In Texas Tower, Hines—one of the largest privately held real estate investors and managers in the world—set out to transform the ordinary into the extraordinary. Hines experts and the PDR team collaborated to clarify how the 47-story downtown building could personify the office of the future.
Veering from its traditional vision of office environments, Hines welcomed our team's innovative thinking, and together we identified certain attributes that would reflect the ideal tenant experience. This guided the entire process as we embarked on schematic design through final installation in our role as Tenant Experience Advisor on the renovation project.
Balancing practical aspects such as existing amenities, budget concerns, and the conservative nature of the Houston market, with the anticipated desires of evolving workforce culture, presented both a challenge and an opportunity. With total tenant satisfaction in mind, we were able to transcend traditional office design, with solutions that exude both functionality and friendliness.
We capitalized on the high ceilings of the 12th-floor sky lobby and conference center by appending whimsical, orb-shaped light fixtures to the lounge-style seating areas below. Below them, conversation areas invite tenants to nestle into softly upholstered couches and chairs, whether gathering for work or relaxation.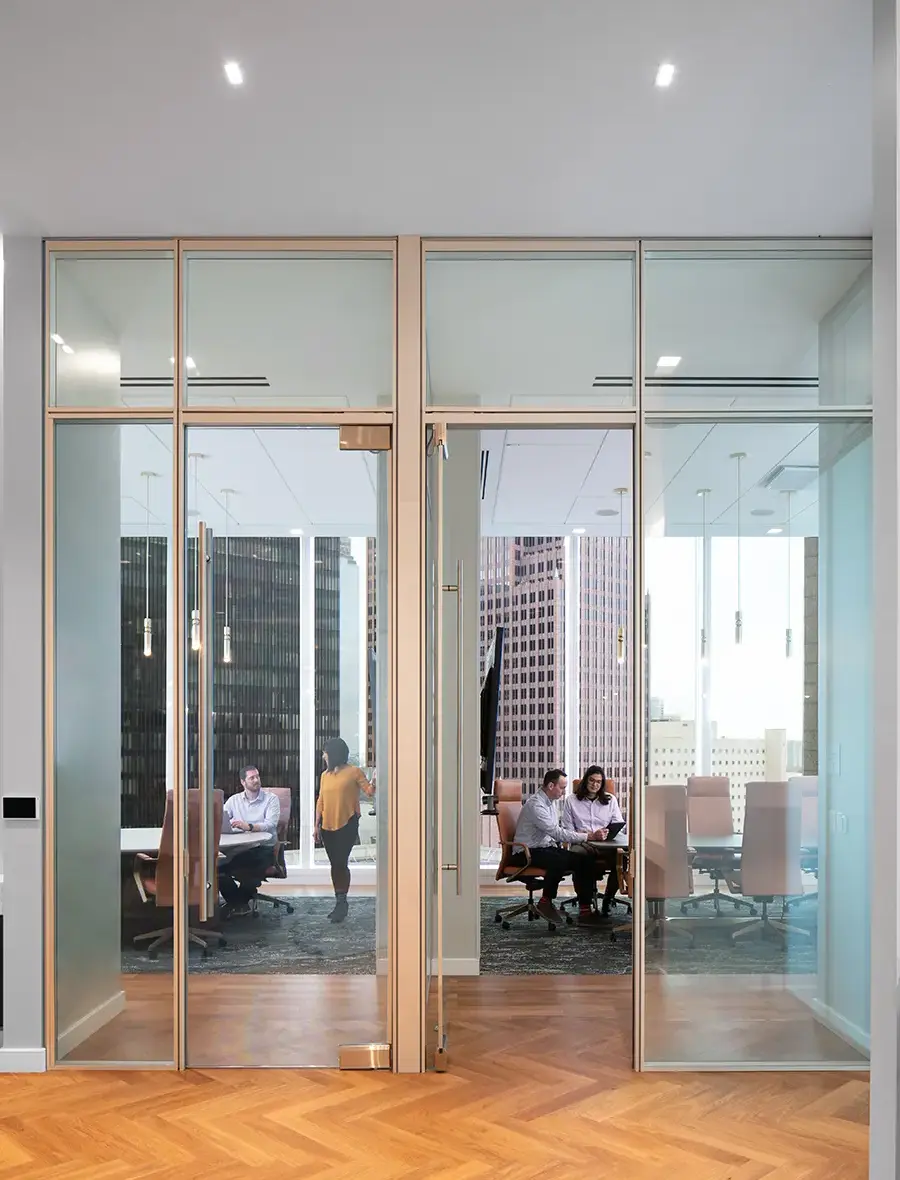 Project Details
Square Footage: 22,000 SF
Location: Houston, TX
PDR Team
COLLABORATORS
Gilbane
Office Pavilion
Trophy Fitness
We outfitted the health center, open to all tenants, with state-of-the-art equipment, upgraded and richer finishes, and kept the layout clean and simple. Additional co-working spaces and conference rooms fully support the practical demands of digitally-driven business, while carefully selected art and accessories that add a pleasing aesthetic touch.
Partnering with the Hines SW Region Development team was a privilege. Their expertise in developing commercial office properties was vital to this project, and we remain ever appreciative of the opportunity to develop The Office Tower of the Future.
GET IN TOUCH WITH US
Have an inquiry or some feedback for us? Fill out the form below to contact our team.