Energy Services Firm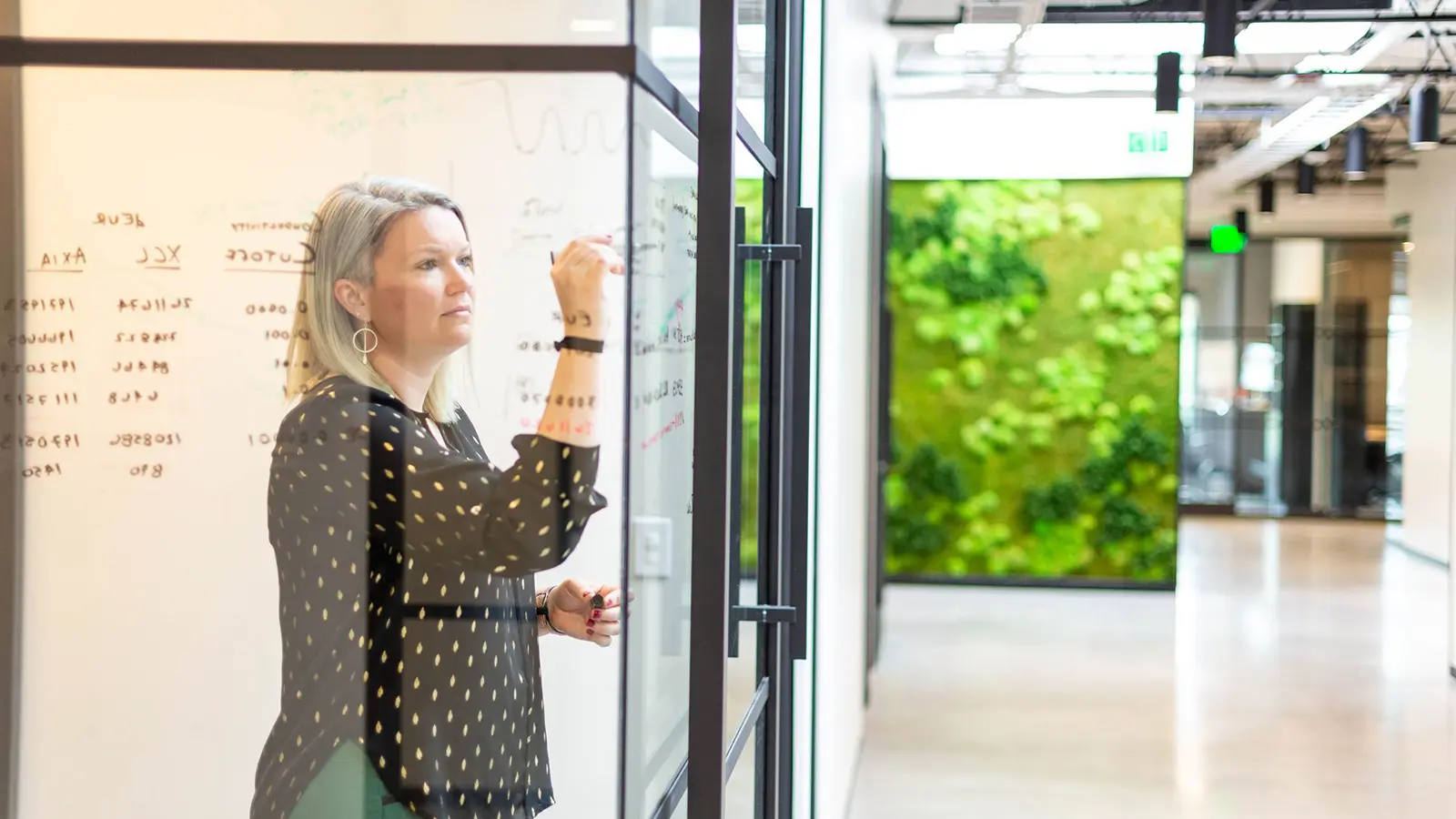 Home › Our Work Main › Projects › Energy Services Firm
Energy services firm
An Elevated Journey Towards Excellence
Surrounded by some of Houston's newest booming restaurants and quaint historic neighborhoods were blocks of dull and neglected concrete warehouses. PDR transformed a warehouse section into a new cutting-edge office.
With plans to grow their headcount almost 4 times in the next 2 years, this energy firm needed a space to house their growing talent. They also wanted their office to reflect the pursuit of excellence that lives at the core of their mission and values. The design exemplifies simplicity and purpose, with a focus on a clean and minimal aesthetic that reinforces the idea of efficiency.
Much of this confidential client's industrial and modern office is allocated to individual offices to support individual focus work and mitigate social distancing concerns. We designed smaller conference areas adjoined to offices to quickly and easily collaborate.
We intentionally left the existing skylights to maximize natural daylight for employees and preserve some of the building's original architecture.
Project Details
Square Footage: 16,000 SF
Location: Houston, TX
PDR Team
COLLABORATORS
KCI Technologies
Pinnacle Structural Engineers
Conference Technologies, Inc.
O'Donnell Snider Construction
Agile Interiors
Throughout the day, employees enjoy views of the shops, restaurants, and bike paths within the M-K-T development. Many employees bike to work, and to encourage and promote employee physical activity, we added a minimalistic and tidy bathroom with showers. We also designed private mother's rooms to provide moments of respite for working mothers while nursing or pumping.
We are proud to have repurposed this space, bring back an appreciation for the building, and design a thriving workplace!
GET IN TOUCH WITH US
Have an inquiry or some feedback for us? Fill out the form below to contact our team.