Two and Three Allen Centers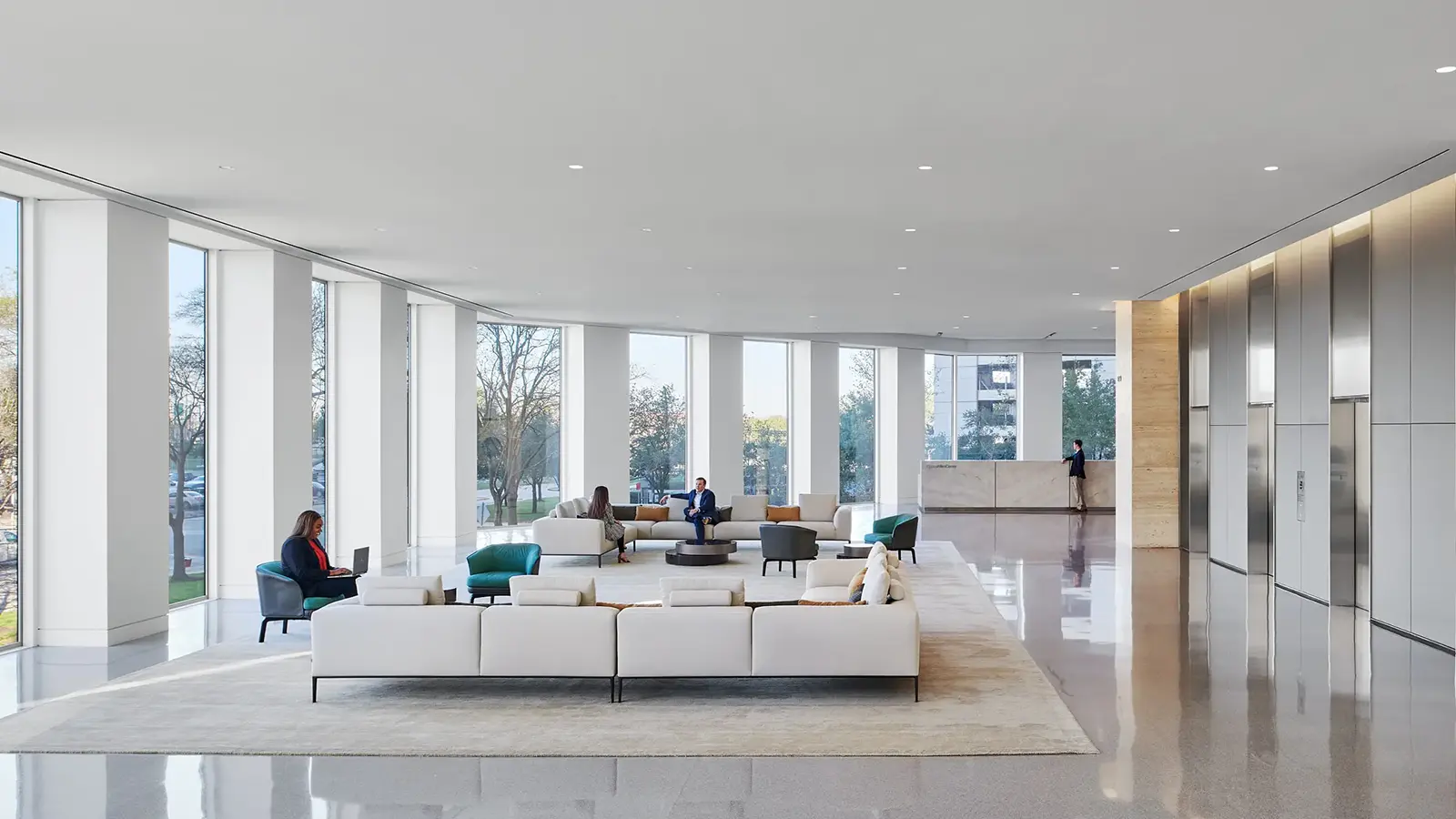 Home › Our Work › Projects › Two and Three Allen Centers
Two and Three Allen Centers
Office Campus of the 21st Century
Over the past five years, The Allen Centers have expanded with attractive features becoming a prominent mixed-use complex in Downtown Houston. Home to successful businesses, restaurants, and retailers, this office campus delivers an accommodating work-play lifestyle for tenants.
Referred to as "The Reimagining of Allen Center", the renovations of Two and Three Allen Centers contribute immensely to the overall goal and concept Brookfield Properties seeks to convey. The focus was to be desirable to tenants in an effort to exceed satisfaction, ultimately increasing retention. It was also important to modernize the buildings and its attributes to remain competitive with new and existing buildings.
Project Details
Square Footage: 22,000 SF
Location: Houston, TX
PDR Team
A contemporary tone is established with modern finishes and custom furniture, while remaining simple and timeless. Picasso Noir stones and metal panels create a peaceful, yet productive environment. Renovated elevator cabs, new air handling units, and enhanced light fixtures are featured, as well as the new skybridge connection between the two buildings.
Two Allen Center includes a two-story lobby where tenants and guests can collaborate and network comfortably. The renovated lobby areas are inviting to guests, fostering an enjoyable experience. Located on the second floor is an outdoor terrace overlooking one-acre of greenspace, the heart of One, Two, and Three Allen Center.
Home to premium amenities that support a healthy work-life balance is Three Allen Center. Tenants have access to health and wellness facilities, which includes Peloton bikes, rowing machines, showers, and more. A secluded Work & Mother room offers privacy for lactating working mothers along with equipment and support resources. The design of this space is intended to be inclusive and accommodating for every tenant to feel comfortable.
GET IN TOUCH WITH US
Have an inquiry or some feedback for us? Fill out the form below to contact our team.