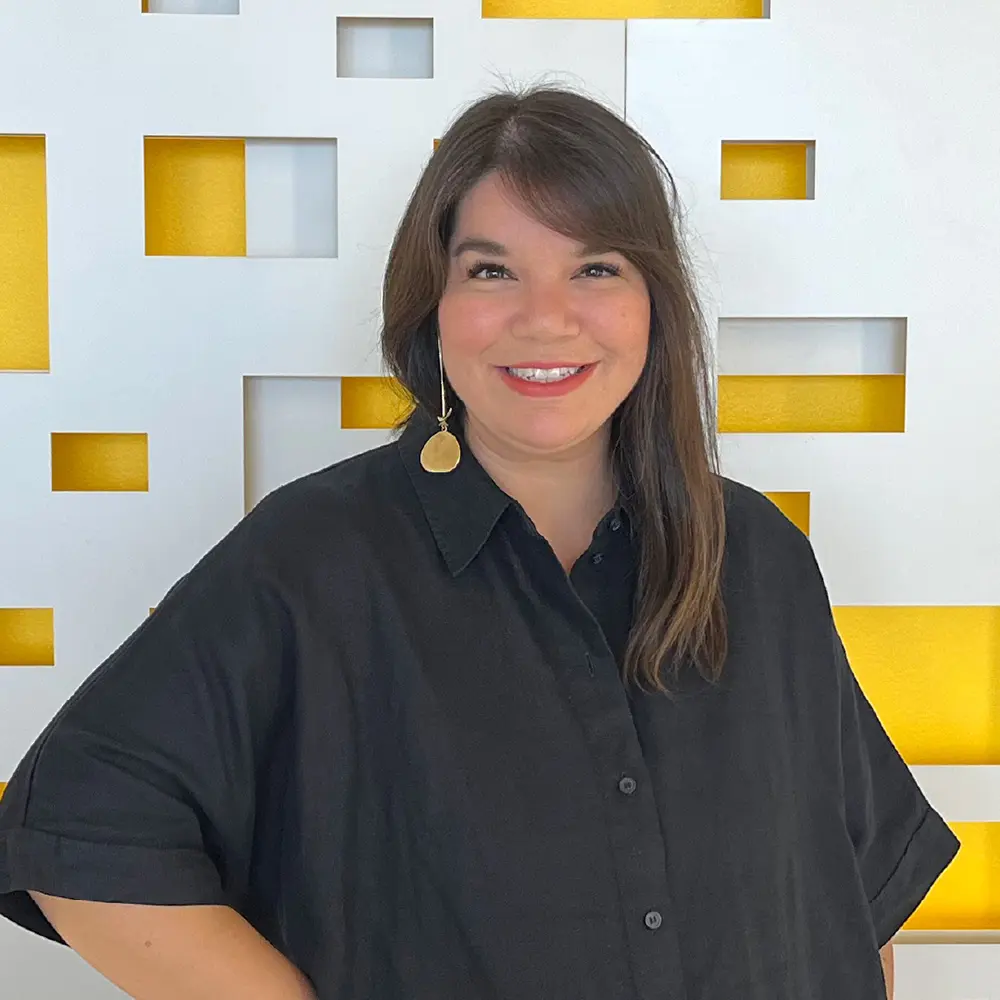 Home › About Us › Our Team › Design+Architecture-Team › Laura Beth Mertz
Laura Beth Mertz
Laura Beth Mertz is a passionate leader who sees the potential for the extraordinary in every project she touches. Her approach to design stays true to her core belief that spaces should be designed based on human needs. This "inside out" approach allows her to encapsulate what a project needs and how its individual parts work together to support a space's mission.
A space without people is just space. The individual is the critical key to what the building can be."
As Design Director at PDR, Laura Beth works with teams of talented designers and architects to elevate PDR's design practice and culture. She plays a critical role in solidifying PDR's stance as a climate-positive design firm, implementing new workplace initiatives to ensure that the future of the built environment is responsible, inclusive and unique.
Whether designing a space for 10 or 10,000, Laura Beth's breadth of experience offers insight into design solutions, from preservation and lighting integration to furniture specification. This expertise was leveraged during the design of HP Inc.'s campus, a project designed to establish an environment where talent would feel impassioned to stay and evolve with the company. Collaboration pods, flexible work areas, and top-tier amenities were just a few of the ways that Laura Beth and her team reinvented HP Inc.'s space. Together with HP Inc.'s Development Team, Laura Beth helped design a campus grounded in the firm's ideals, cementing the new location as the first and largest project to achieve a LEED v.4 certification in the state of Texas.
Laura Beth views PDR's work as a fusion of art, purpose, and storytelling, leveraging the opportunity and inspiration around her to create a positive impact in the built environment.
Education
Bachelor in Environmental Design,
Texas A&M
Masters in Architecture,
University of Michigan
Interests
Favorite Food: Anything pumpkin or truffles
Favorite Movie: Pride and Prejudice (2005)
Favorite Activity: Shopping