Savills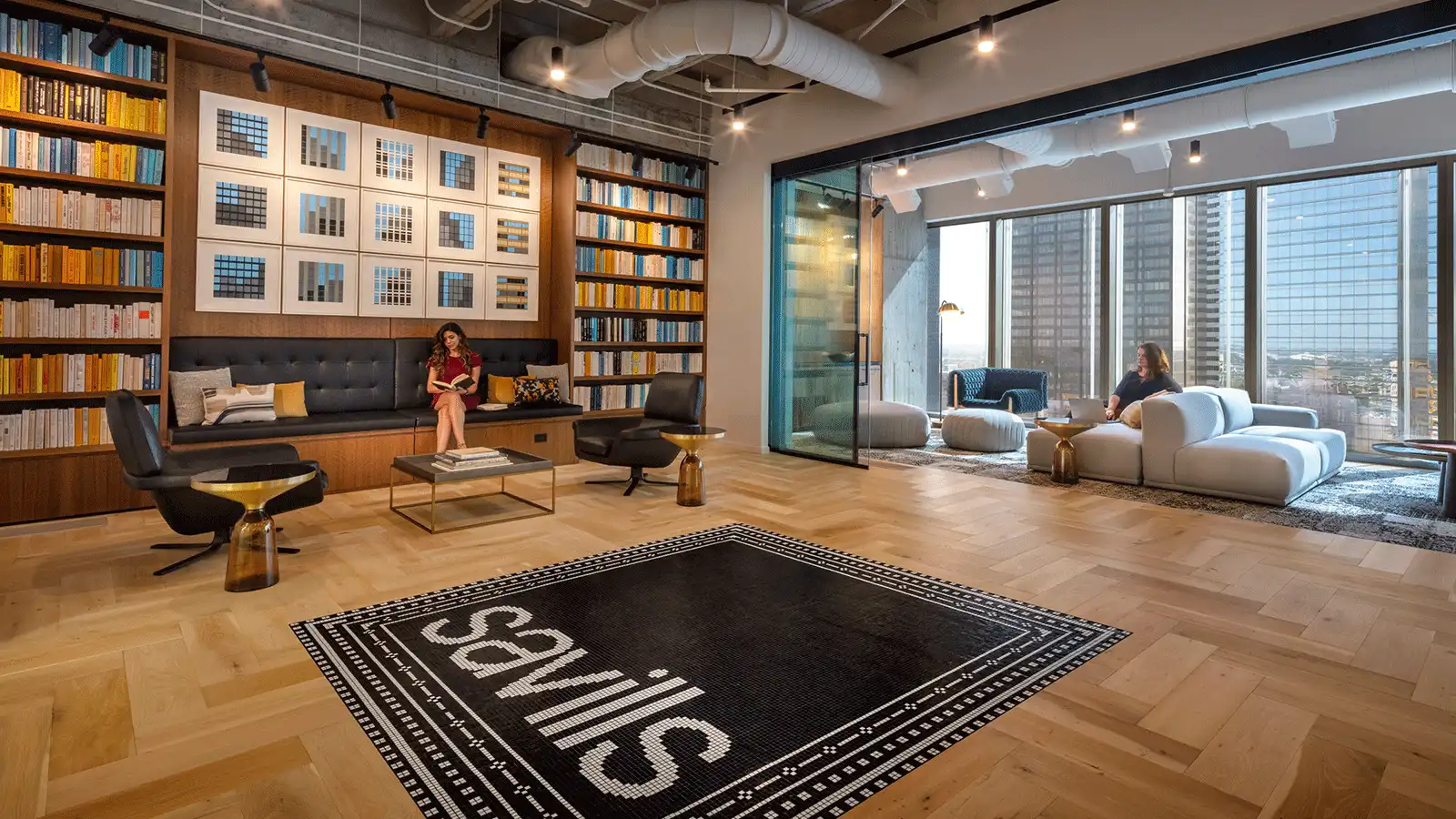 Home › Our Work Main › Projects › Savills
Savills
Work Lounge Balance
As one of the world's top commercial real estate providers, Savills required an exceptional office space that would build strong client and employee relationships to propel them into a successful future.
The office design fuses lounge-like spaces with the workplace to give a hospitality hub feel. Made to be ultra welcoming and comforting, the Savills office space could also easily become a favorite coffee bar or cocktail lounge.
The sophisticated, historic, loft-like office draws young and seasoned talent. Their new energized office is a space they now enjoy coming to, where they can collaborate, socialize, and network with clients.
Project Details
Square Footage: 11,200 SF
Location: Houston, TX
PDR Team
COLLABORATORS
ME Engineers
Cardno
O'Donnell Snider
Agile Interiors
OFS
DIRTT
Muraflex
LESCO
Kimiko Designs
We incorporated a library to reinforce Savills' office culture as a place of inclusion, knowledge sharing, and a place to experience new ideas. Employees can gather here, or visitors can grab a book from the bookshelves and unleash their inner bookworm while they wait in the reception area.
By morning employees meet at the coffee bar, and by night the bar space is used to host cocktail hours with clients. Floor to ceiling glass panel doors separate the conference room and bar area, and Savills employees can effortlessly fold the glass panels into the wall allowing extra space to host events.
GET IN TOUCH WITH US
Have an inquiry or some feedback for us? Fill out the form below to contact our team.