Gunvor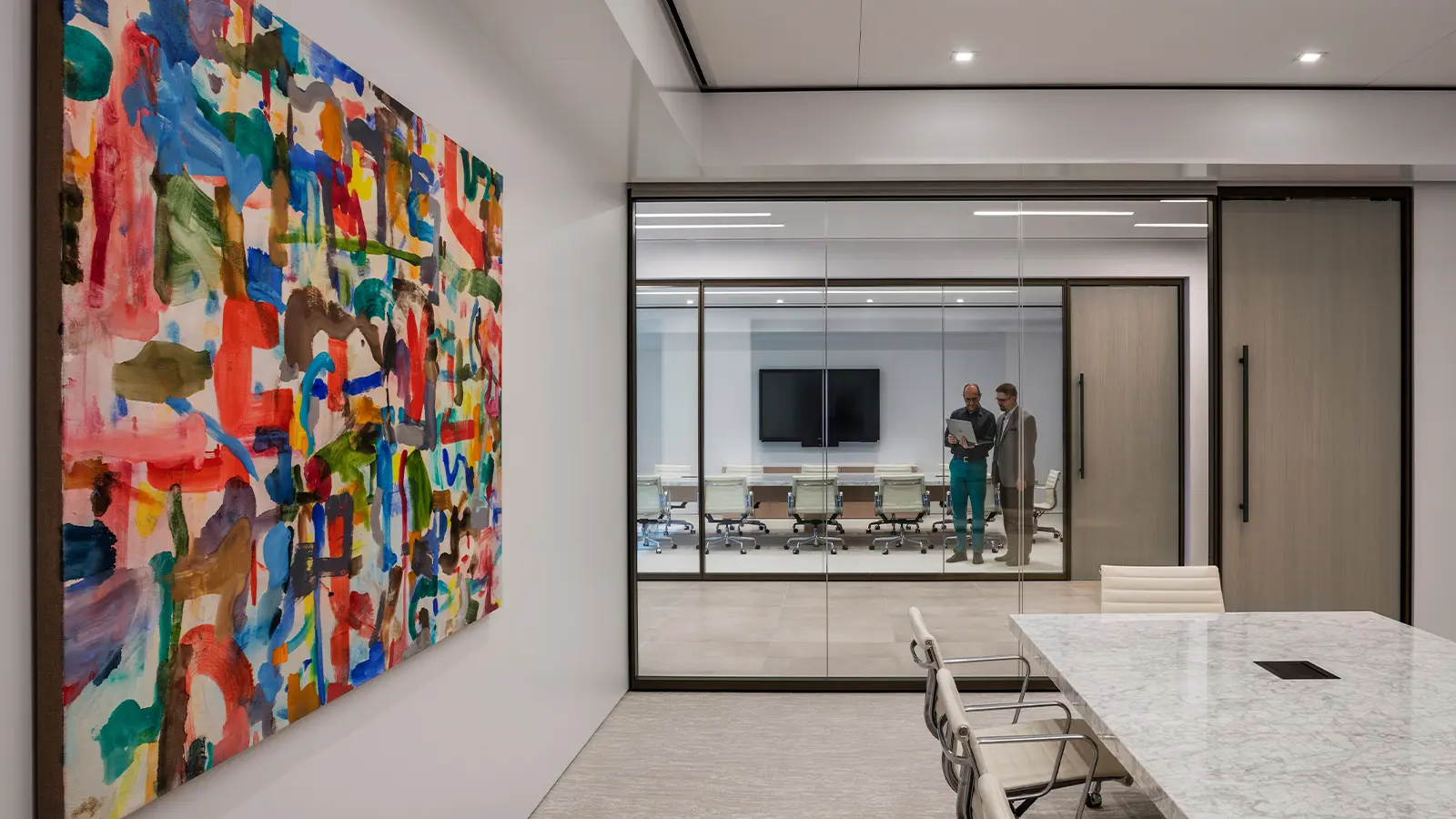 Home › Our Work › Projects › Gunvor
Gunvor
Trading Commodities from Up Above
When Gunvor, a Swiss commodity trading company, sought to expand their reach, they chose to open their first U.S. office on the 65th floor of Chase Tower – Houston's tallest building. In order to meet the challenge of creating an office space that represents the spirit of Houston, while reflecting their Swiss roots and global presence, they reached out to PDR.
To balance the aesthetic desire while optimizing the space for continued growth, PDR designed the space using Gunvor's minimalist European aesthetic. With clean lines, simple geometry, and neutral palettes, employees are provided a comfortable environment that emphasizes one of the best views available of Houston's skyline.
Project Details
Square Footage: 14,000 SF
Location: Houston, TX
PDR Team
COLLABORATORS
I.A. Naman + Associates
Sterling Engineers
TechKnowledge
D.E. Harvey Builders
Debner
Internum
Ultimately, the design provides a comfortable, attractive and enabling environment that focuses on the needs of Gunvor's diverse background and reach. Gunvor's first U.S. location not only complements their daily work, it communicates their growth and strength to a new market.
GET IN TOUCH WITH US
Have an inquiry or some feedback for us? Fill out the form below to contact our team.