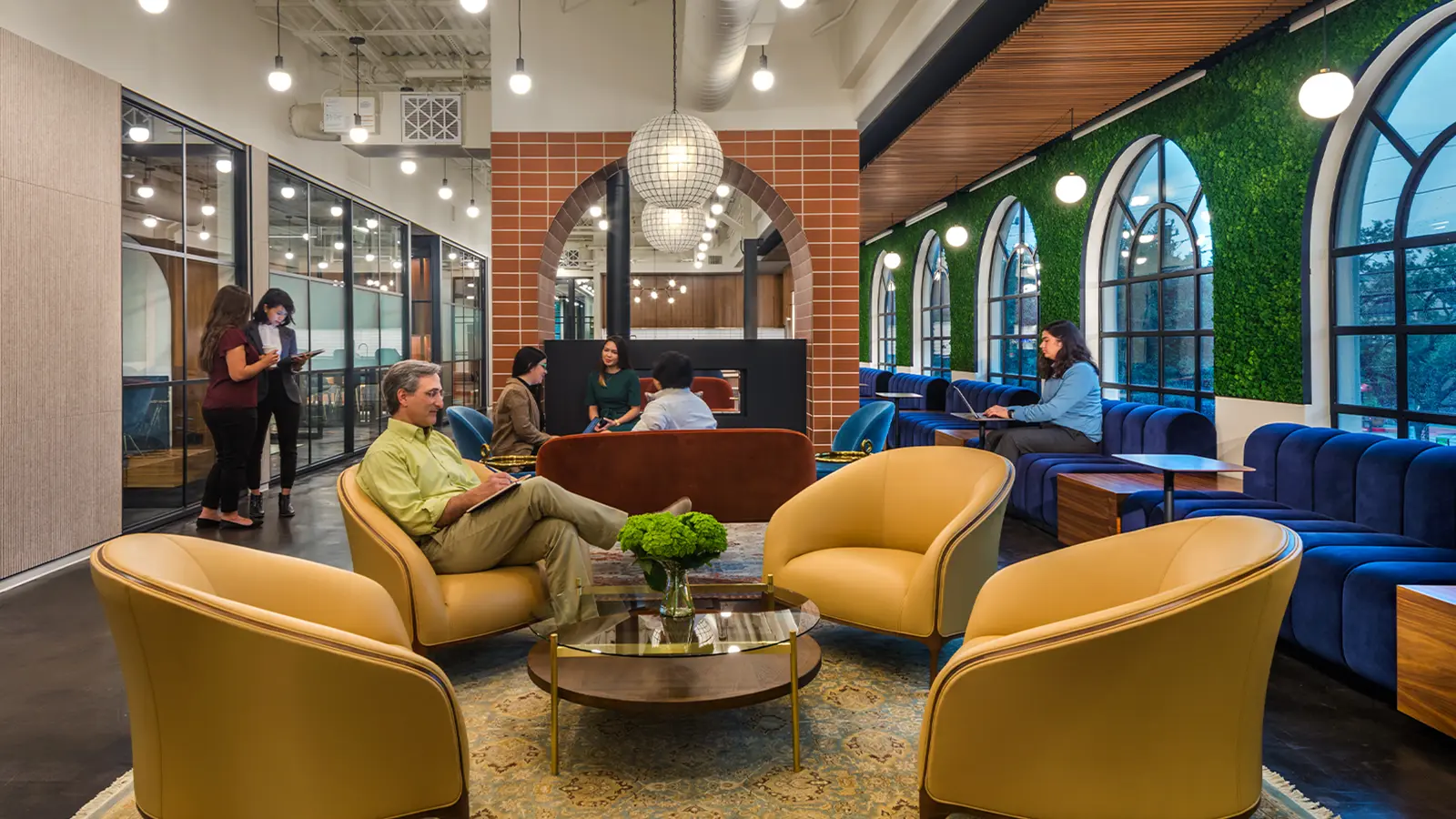 Our Offerings › Design + Architecture
Unleash Potential &
Activate the Unexpected
Adaptable, functional, and captivating—we design spaces that augment organizational goals and inspire people to thrive. For more than four decades we have been solving complex and novel design challenges for organizations ranging from traditional and established to unconventional and emerging.
In every instance, PEOPLE are at the heart of our work. Rather than coming to the table with a preconceived design idea, our team delves into your organizational goals, brand, and culture to ensure your space is a catalyst for your purpose.
In addition to producing highly creative architectural solutions, they think more deeply than their competitors about the use of architecture as a business advantage for their clients.
– Anonymous Client
Interior Architecture
Your space should be a physical manifestation of your purpose. Leveraging qualitative and quantitative data to understand your aesthetic and space needs, our team works from the inside out. We align people, process, and place to create designs that support organizational culture and drive ideal behaviors.
Building Design Advisory
Our team ensures your next project is driven by purpose. We provide insight and guidance to optimize building characteristics that will attract your targeted tenant. Our team helps you improve building efficiency, elevate the human experience, and ultimately differentiate your product in the market.
Interior Styling
Through furniture, art, and accessories, we curate spaces that feel "lived in". Designed to adapt over time, our team purposefully selects each piece to solve functional needs, showcase your brand story, and reinforce the overall design concept.