IdeaCollider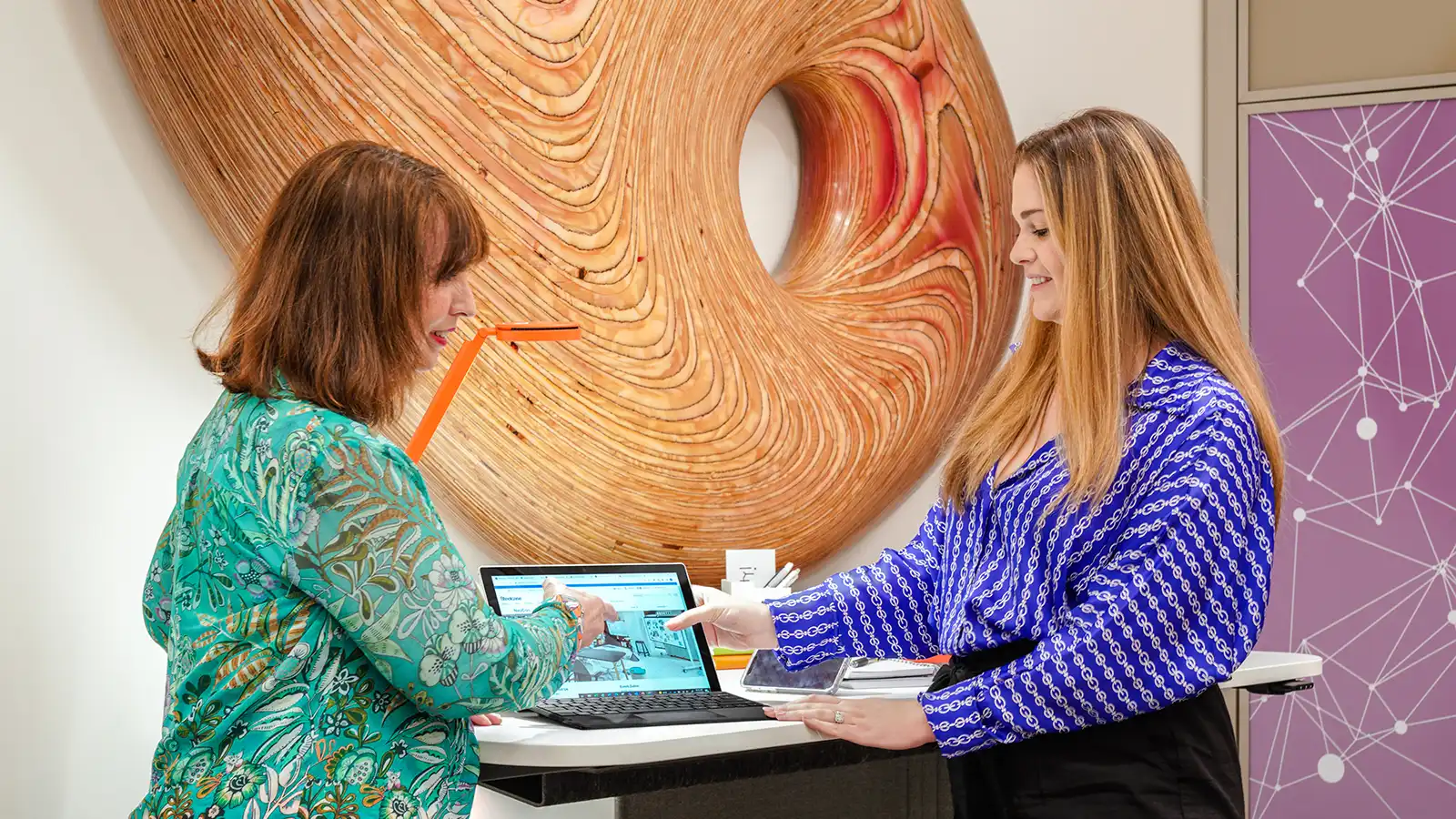 Home › Our Work Main › Projects › IdeaCollider
IdeaCollider
A Hadron for Innovators
Founded in the 1950's with a commitment to innovation, McCoy Rockford Commercial Interiors (MRCI) has become a business interiors market leader passionate about ensuring employees thrive in their places of work.
Primarily serving the health and life sciences industry, MRCI knew they wanted to create a space that reflected the communities they were solving for. This is where Idea Collider came in—a new hub for innovation within the Texas Medical Center in Houston. We at PDR were thrilled to be a part of this project, which aimed at bringing a dedicated networking and collaboration space to the campus.
The space is meant to be a creative catalyst where norms are challenged, novel ways of thinking are encouraged, and open-minded collaboration is the goal. The expertly designed and outfitted area provides a variety of spaces and technology, which can be used for team huddles and networking or for individual focus time, as well as dedicated places to rest and recharge between meetings.
Project Details
Square Footage: 1,000 SF
Location: Houston, TX
COLLABORATORS
Gallant Construction
McCoy Rockford Interiors
Tarkett
KipCo
Fräsch
Smith Seckman Reid (SSR)
CSP Consulting
IDEA Art Consulting
RA Consulting
Steelcase
Through our integrated services of Consulting, Brand, and Design + Architecture, PDR was able to help MRCI discover and leverage the foundation of who they are as a furniture solutions provider, into why they exist—to help clients explore and develop the best solutions for them.
"In developing the brand and design concept, 'Idea Collider' best fit the intent of McCoy Rockford's new business venture created to bring people together in a space designed to share big ideas," said Lauri Goodman Lampson, our president and CEO. "Used in physics as a research tool, colliders accelerate particles for impact to study their behavior. Idea Collider will provide an environment where the TMC community can physically congregate, bounce ideas off each other and produce innovative outcomes."
Our collaboration with MRCI is based on the premise that better solutions come from better ideas, and together, we were able to bring together a community to accelerate forward-thinking in the health and life science industry.
GET IN TOUCH WITH US
Have an inquiry or some feedback for us? Fill out the form below to contact our team.