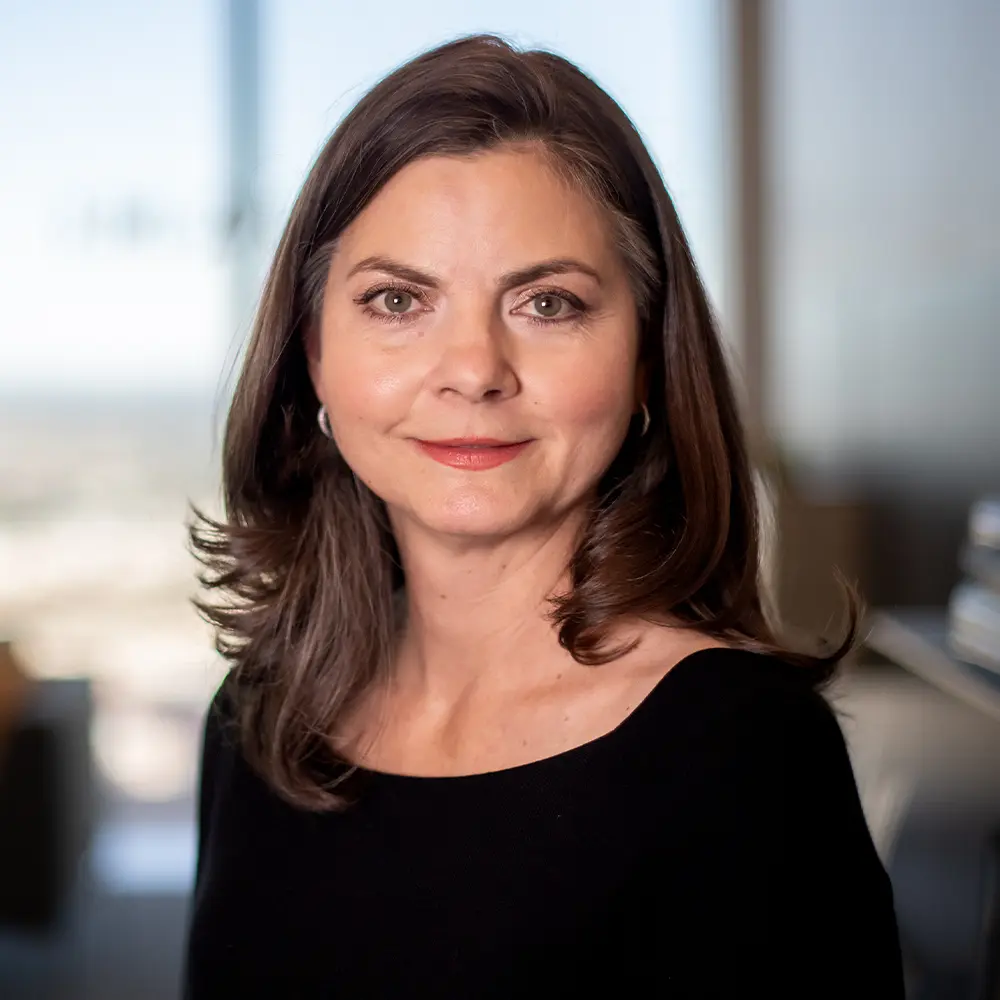 Home › About Us › Our Team › Principals › Lauri Goodman Lampson
Lauri Goodman Lampson
Lauri Goodman Lampson is a business visionary who challenges founders and executives to rethink their approach to work and place. She is the mastermind behind the firm's innovative business model and integrated approach to consulting, design, and brand services.
Lauri frames business challenges as optimistic calls to action. Complacency is her nemesis, and she motivates organizations to move forward faster. She believes the wave of changes in technology, health and wellness, and the marketplace are undeniable. Organizations must restructure their fundamental approach to how they communicate their purpose, how they gather, and how they work.
People are the crucial link between business objectives and outcomes. My strategies drive businesses forward because they enable people to do their best work.
As a leader of leaders, Lauri pushes PDR's progress on the shoulders of giants. She and her cohort of eight partners build collaborative relationships across industries and positively affect hundreds of thousands of workers around the globe. When business leaders seek Lauri's expertise, she advises them to consider the appropriate magnitude of transformation for their unique business, and for their specific moment. With a clear line of sight to the ultimate objective, Lauri is constantly evaluating, continually evolving, and never standing still.
Early in the development of its 14,000-person Houston campus, ExxonMobil turned to Lauri to develop the strategic foundation of their workplace of the future—with a 30-year outlook. It was an effort that resulted in the energy giant's Workplace Design Criteria, which included its proprietary approach to Activity Based Working. High-performing, human-centric and resilient to change, it remains their global standard today.
Projects
Education
Bachelor of Fine Arts
University of Houston
Interests
Favorite Food: Tex Mex
Favorite Movie: A good mystery!
Favorite Activity: Reading, time with family, being outside
Lauri's role as a strategic advisor ideally precedes the design of a project, and for good reason. Executives from the audio company Sonos approached Lauri after realizing their new and visually stunning workplace had erased something vital to the company's culture—its unique vibe. The leadership team recognized how important the feeling of working at Sonos is to their brand and their productivity. Beauty was not enough; the workplace needed to amplify Sonos' cultural frequency, too. By following Lauri's strategic plan addressing the density of human energy, synergistic adjacencies, and activity protocols, Sonos' workplace was successfully reactivated. The vibe returned, and its people are humming.
The opus of Lauri's career demonstrates her ability to see every business as an extraordinary collection of people—as unique as a fingerprint, and incredibly full of latent possibility. She listens acutely to 'who' the business is and challenges its leaders to unleash the potential of its people. Through empowerment, inspiration, motivation, or simply getting out of the way—Lauri's strategic guidance enables an organization's people to do their best work.
Industry giants steadily rely on the value of Lauri's thinking and, working together, they shape the future in the arenas of real estate development, building design and workplace data intelligence. Her work with Hines created the world's first data set that links workplace strategy and design directly to company performance and profitability. Her efforts with Savills are igniting several crucial transformations within the energy sector. Most notably, Lauri brought Total's twelve CEOs together in strategic alignment to leverage their future workplace as a business accelerator. Lauri's leadership across several high-profile projects with Pickard Chilton have recalibrated design conventions to adopt PDR's original Inside Out approach.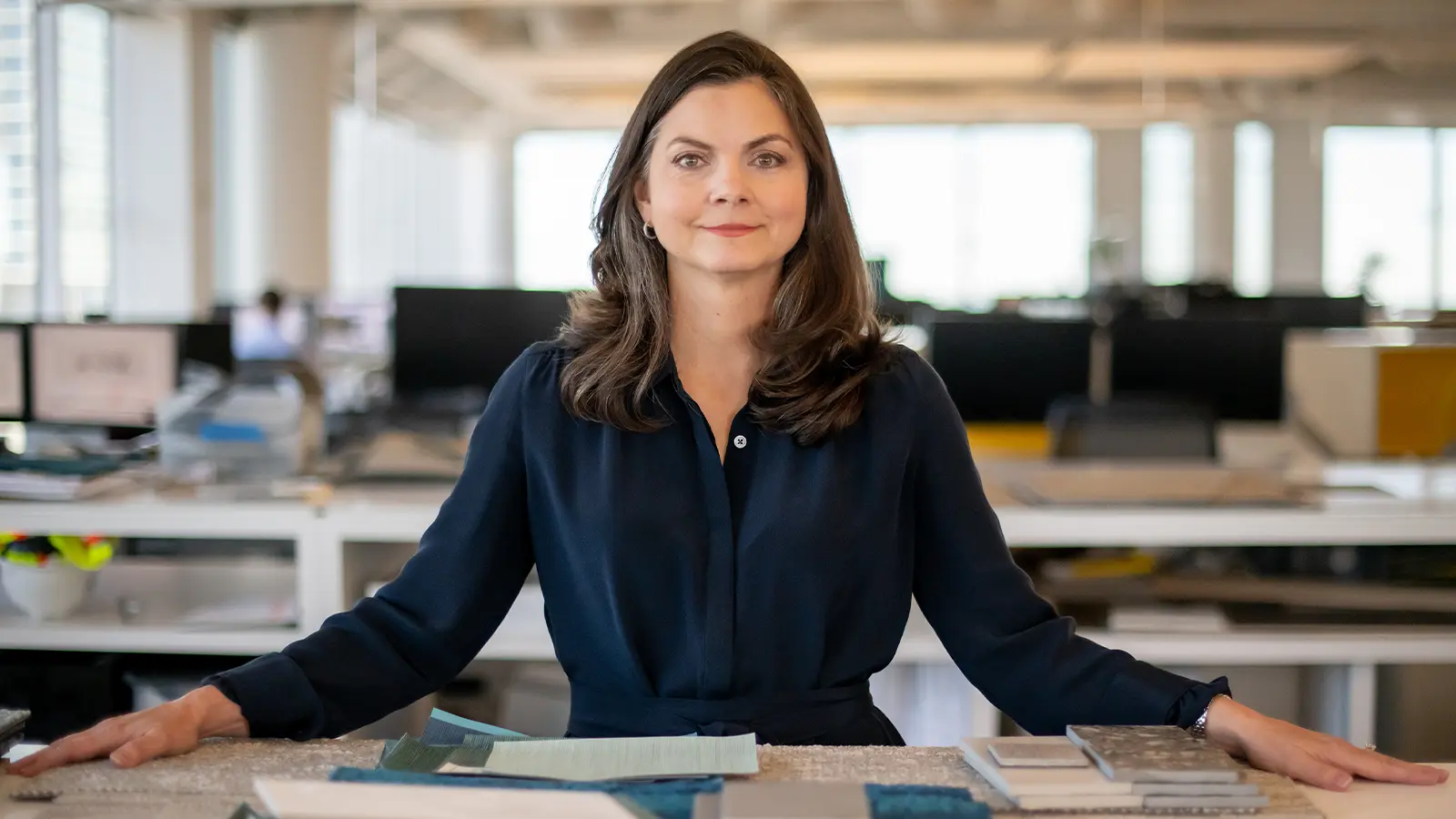 On an ongoing basis, Lauri collaborates with global workplace think tank, Leesman, to quantify the impact of workplace on employee experience. Their current research partnership enables PDR to act on evidence-based insights and improve what matters most to each client.
Lauri's career as a designer, workplace strategist, and business advisor has built PDR into the thought leadership platform and creative powerhouse it is today. In her early days as a young designer at PDR, a mentor imparted a wise message she has carried with her: since change is the only constant, preparedness leads to optimism in uncertain times. This sentiment is baked into the DNA of every project at PDR. It is a clear result of her driving influence: strategy bridges to design, and design is always rooted in strategy.