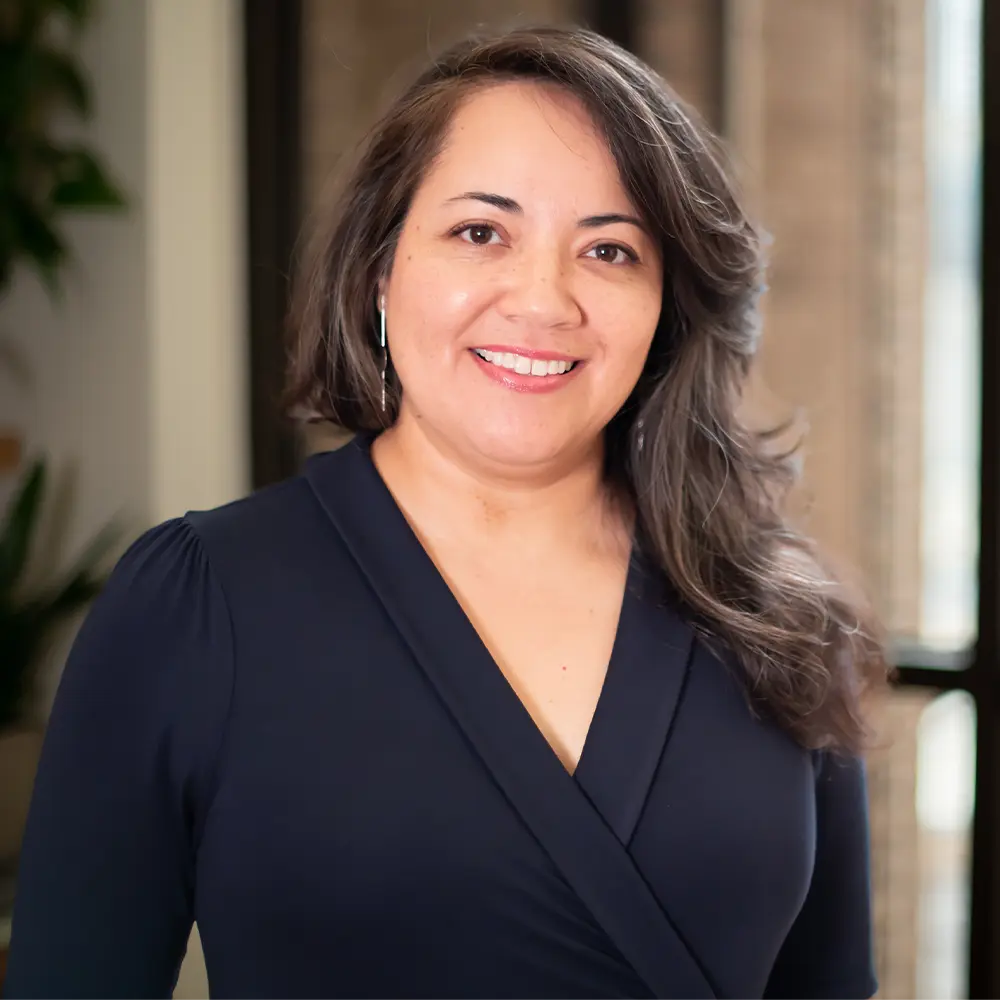 Home › About Us › Our Team › Design+Architecture-Team › Gina Valenzuela
Gina Valenzuela
Senior Associate Architecture
Gina is a licensed Architect and licensed Interior Designer in the state of Texas with twenty-four years of experience in various design fields. Her previous work includes retail visual display, event decor, residential interiors, and architecture. For the past sixteen years, her focus has been in the architectural field, working on all design and construction phases of a project. She has worked on diverse building types, from ground-up architecture to interior architecture. 
Listening to my client is the best source of design inspiration.
After working on several phases of the massive ExxonMobil Campus project in Spring, TX, she found her calling in Interior Architecture. Gina believes architecture starts from the inside out and always strives to design healthy environments for a positive user experience. She enjoys the coordination of the full project team and has led many projects in the roles of Project Architect and Project Manager. She has delivered beautiful spaces for clients that include large corporate campuses and commercial offices in the Energy, Tech and Financial sectors as well as Education facilities.
Applying her talent for design, along with her knowledge of construction documentation and construction observation, Gina develops unique and functional design solutions for every client, guiding them through the entire process to bring their vision to life.
Projects
Education
Bachelor of Architecture
University of Houston
Interests
Favorite Food: Seafood (favorite cuisines: Mexican and Mediterranean)
Favorite Movie: Star Wars (Episodes I-III)
Favorite Activity: Building and crafting things. Stargazing