Jefferies Group LLC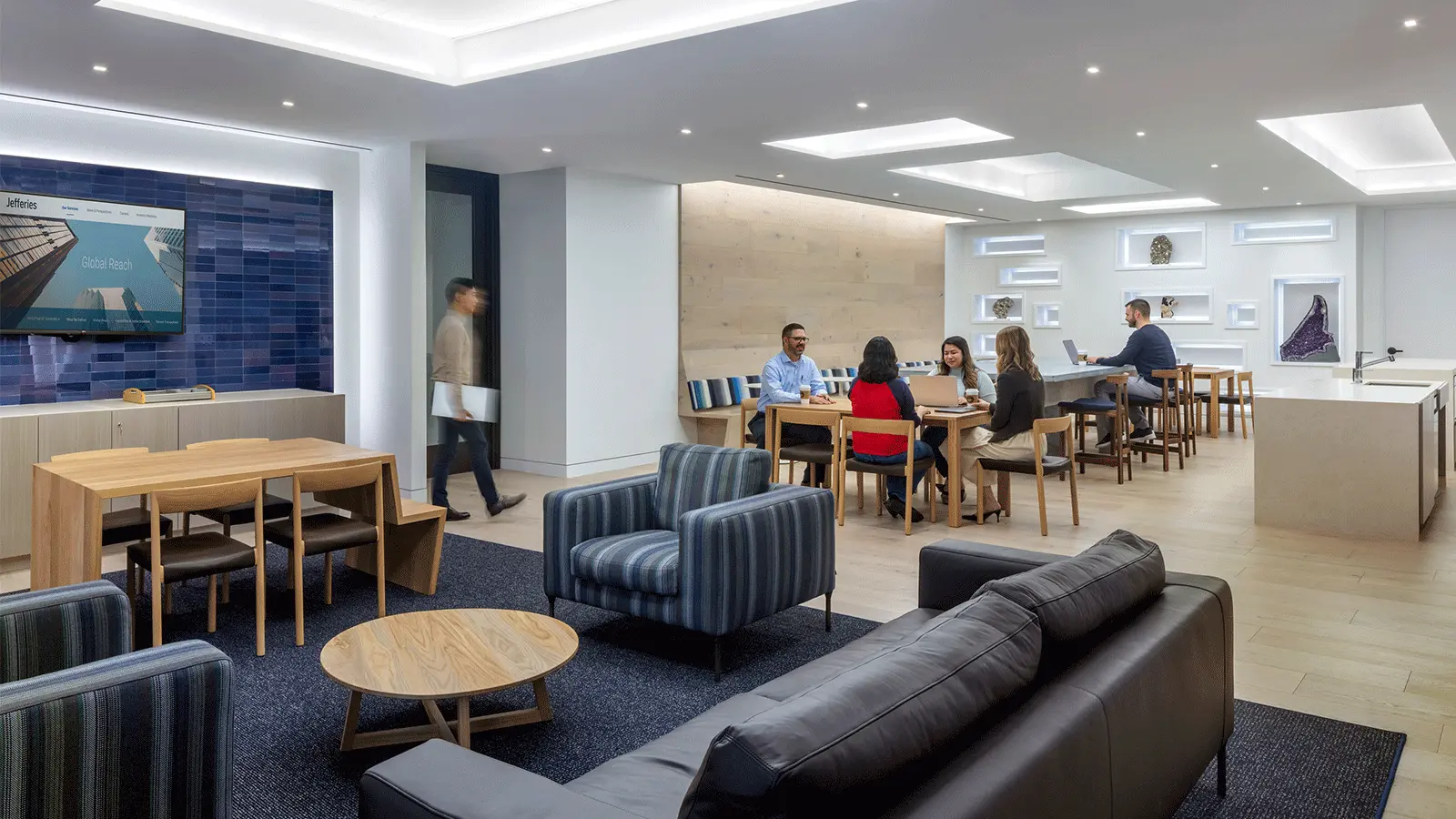 Home › Our Work › Projects › Jefferies Group, LLC
Jefferies Group LLC
A Vision of Success
Jefferies Group LLC has been a leader in the financial industry for almost 60 years. Headquartered in the United States, Jefferies is the largest independent, global, full-service investment banking firm providing insight, expertise, and execution to investors, companies, and governments.
A goal for Jefferies was to elevate the overall human experience for clients and employees, so we strategically designed the office space to positively impact business performance to propel organizational transformation forward.
Jefferies prides themselves on clients being a priority, therefore, reinforcing the client experience was imperative. Every aspect of the client experience was considered in the planning of their office design. Large meeting areas include multiple entries and exits permitting competing clients to congregate in the same space without direct contact, which avoids risking confidentiality laws.
The office design integrates a luxurious ambiance while still maintaining a personal touch with sentimental decor. The design also reflects Jefferies' established reputation of sophistication and security, and clients are intended to feel reinforcement and confidence in Jefferies' capabilities while in the office.
Project Details
Square Footage: 42,000 SF
Location: Houston, TX
PDR Team
COLLABORATORS
Lesco
Office Pavilion
O'Donnell Snider
Lesco
Client commitment and determination often motivate advisors to work extended periods. To ensure comfort and relief, we incorporated amenities where the team could unwind for a mental break or privacy. Additionally, we designed designated spaces to encourage collaboration and promote team engagement.
GET IN TOUCH WITH US
Have an inquiry or some feedback for us? Fill out the form below to contact our team.