Travis Flats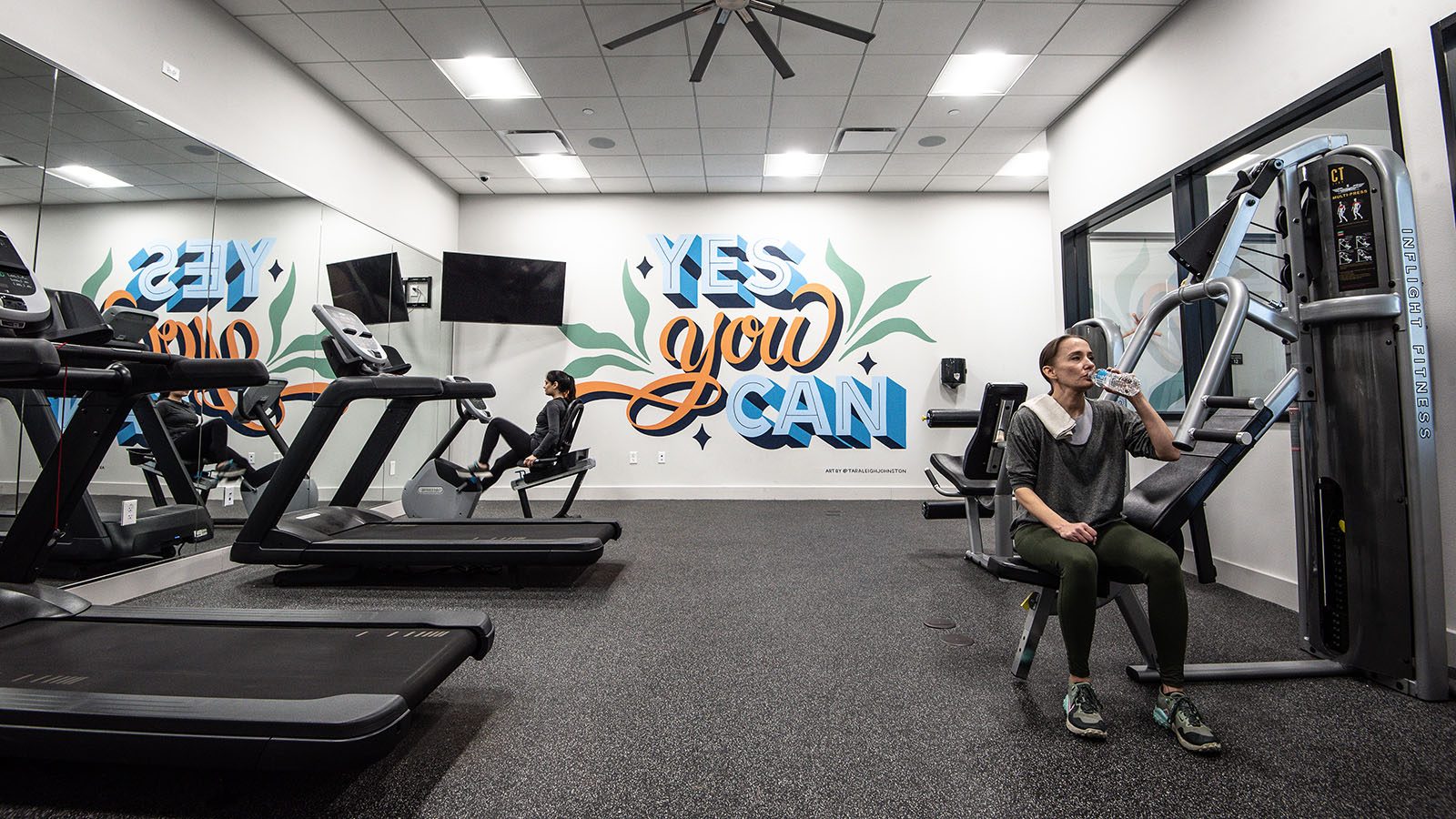 Home › Our Work › Projects › Travis Flats
Travis flats
An Austin homecoming
Austin is TX's hub for diversity. It brings in fresh perspectives, integrating cultures through communities in its urban core. Those communities are what makes Austin, Austin. In recent years, the increasingly unaffordable housing market has been gradually displacing the residents that bring life to the city. This is where the creation of award winning Travis Flats comes in, a mixed-income multifamily development located in Central Austin.
DMA Companies initially engaged PDR to provide furniture, fixtures, and equipment selection in the development of the amenity and community spaces for Travis Flats. However, our involvement soon expanded to include PDR's suite of brand services. PDR developed the brand identity design for the building, which was then infused into the exterior and interiors through signage, graphics, art, colors, and furniture.
Our primary goal was to curate a space that reflected the essence of Austin, while keeping our attention on the future users—thinking holistically about their needs and the message that the space is trying to convey. PDR designed the community spaces for Travis Flats with an experiential focus on creating a sense of 'coming home.' From signage outside to the administrative offices, the design welcomes and provides residents a sense of being taken care of.
Project Details
Square Footage: 6,100 SF
Location: Austin, TX
PDR Team
COLLABORATORS
Nelsen Partners
Art+Artisans
McCoy Rockford
Zephyr Design
We enlisted the help of local artists in collaboration with Art + Artisans to design a budget-conscious space that reflected the city's urban flare and creativity. Travis Flats features a nostalgic, vintage-inspired theme to make the property look as if it has been a part of the neighborhood for years, but with a modern, updated, fresh feeling inside. The main entry space hosts a monumental wood sculptural painting by Austin artist Michael Hall, while four of his smaller works are in a nearby hallway. A hand-painted mural by Tara Leigh Johnston, measuring 18 feet wide and 10 feet high, is in the fitness center.
The collaboration of PDR, DMA, and Art + Artisans to construct Travis Flats was the first of many intentional projects focused on serving the Austin community. The city's urban core is what makes Austin so colorful and creative, and we don't want that distinctiveness to disappear because of the rise in the cost of living..
GET IN TOUCH WITH US
Have an inquiry or some feedback for us? Fill out the form below to contact our team.