The Parker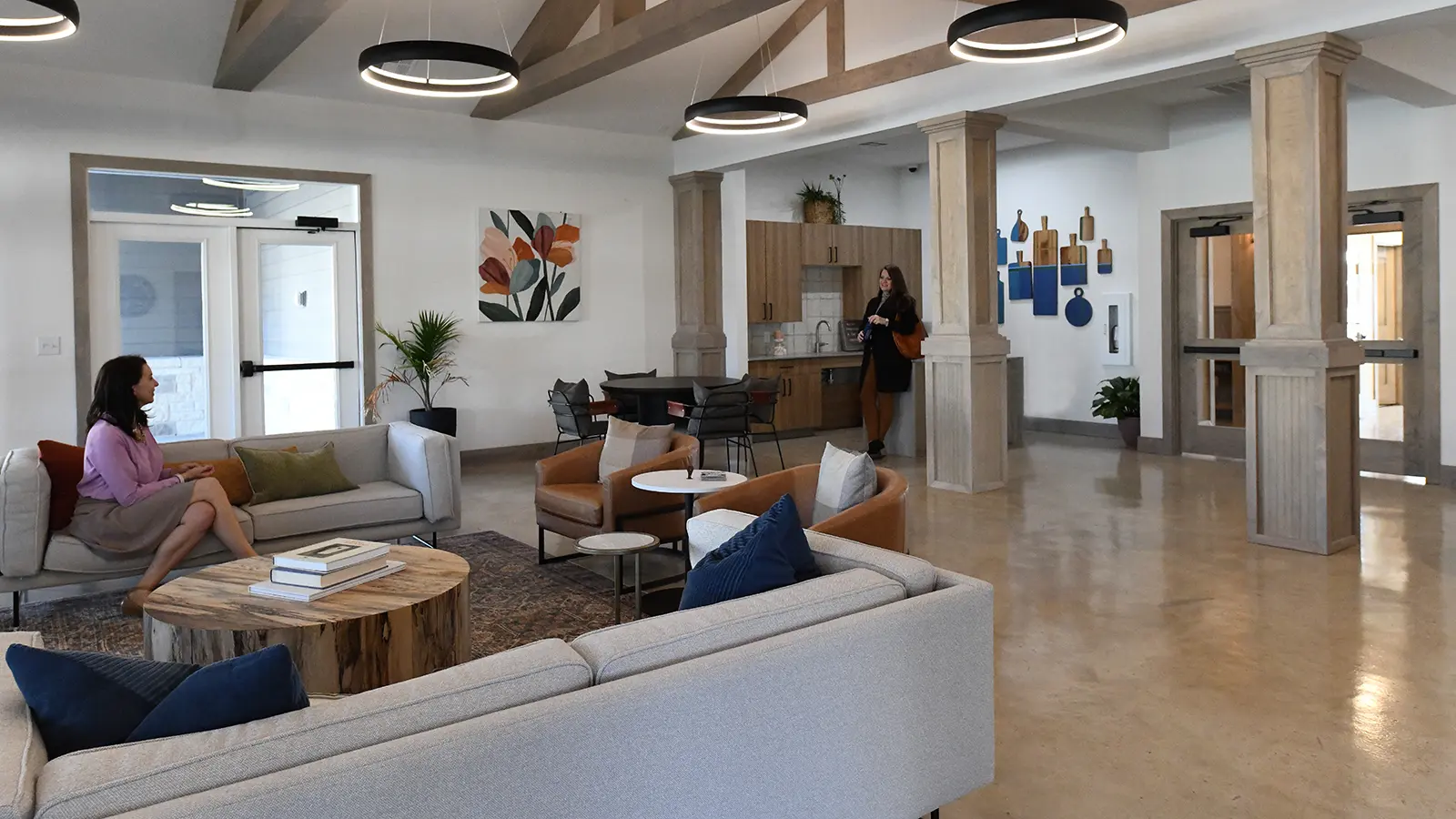 Home › Our Work › Projects › The Parker
The Parker
Be My Neighbor!
Today, tenants are looking for living quarters grounded in a sense of community. People are particularly lured by a full suite of amenities offering opportunities to connect with their neighbors, socialize, share common interests, and make new friends. These preferences were top of mind for JTA, owner of the Parker Apartment Community, in Austin, TX.
When they approached us for interior architectural services and interior styling of the Parker's Clubhouse, a communal area in the luxury lifestyle complex, we envisioned a place that would bring tenants together while being a draw for new renters. JTA challenged us to provide a central space for tenants to gather that would go above and beyond the typical multifamily space. It would be suitable for everyday use by tenants, as well as community programs and gatherings.
Although clubhouses are common in apartment complexes, these areas often feel cold, empty, and uninviting, as if they were added as after-thoughts rather than as essential components for enhancing community appeal. For the Parker Apartments, everything needed to be intentional, guiding toward the ultimate purposes of inclusion and community.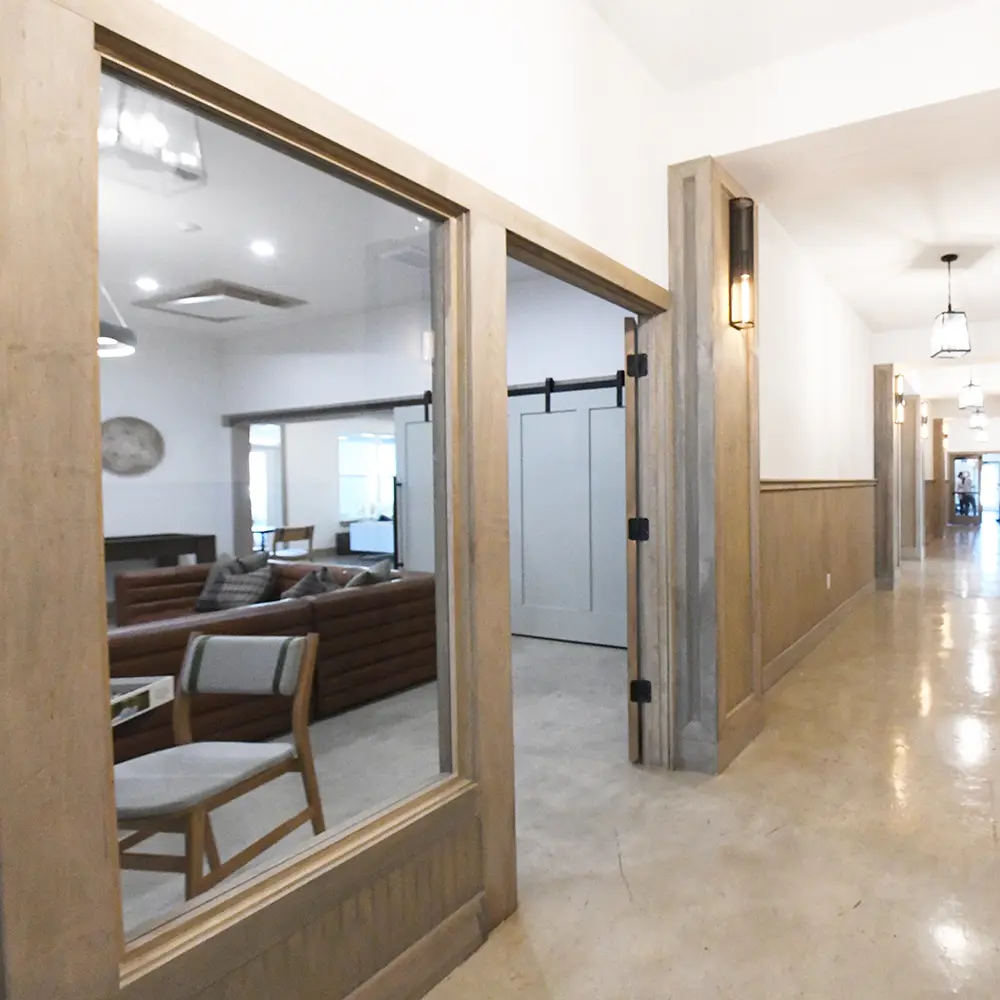 We met this challenge by ensuring each space—including a main community room, a living room area with a screened-in porch and covered terrace overlooking the pool, a game room, and a conference room/business center—offered flexibility in its use. With such multifunctional space at their disposal, tenants don't need to feel restricted inside their own four walls when going about day-to-day activities. Parker residents can book the party space with confidence it will support a large gathering of guests in delightfully inviting surroundings. Or residents who work remotely can "set up shop" in a comfortable space adjacent to a full kitchen with oven and stove – like having their own home office.
To build on the feeling of home in the space we introduced furniture and décor that was altogether warm and welcoming and created an easy, relaxing flow from one space to another. Our team also made sure to allow as much natural light as possible into the interior. The Parker Apartments fit the lifestyle of those who appreciate a balance of quiet and privacy with thoughtfully created communal spaces and a comprehensive package of amenities.
Project Details
Square Footage: 2,000 SQ FT
Location: Austin, TX
PDR Team
COLLABORATORS
Workplace Solutions
GET IN TOUCH WITH US
Have an inquiry or some feedback for us? Fill out the form below to contact our team.