Talavera Lofts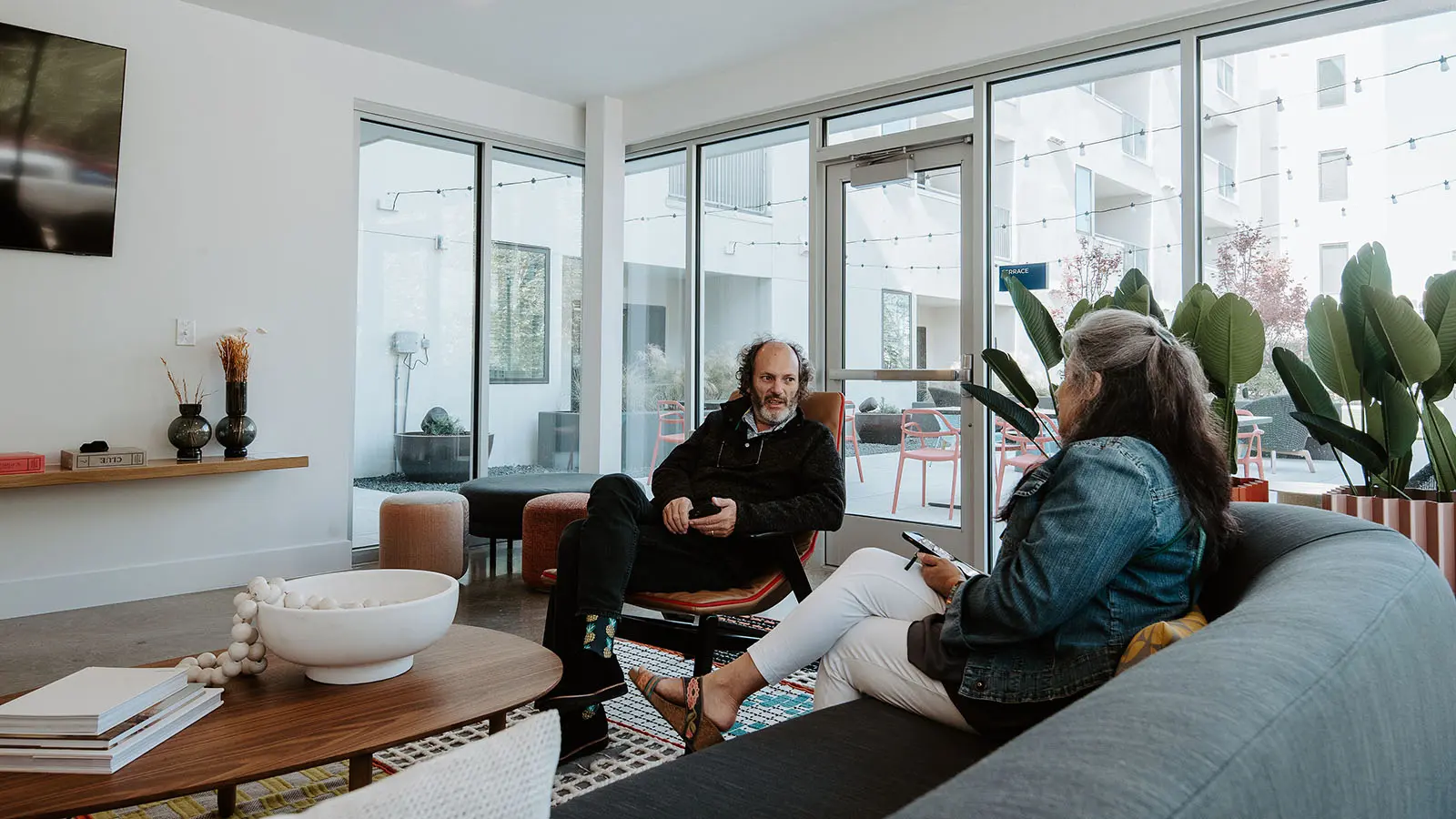 Home › Our Work Main › Projects › Talavera Lofts
Talavera Lofts
All tracks lead to an affordable home
There's just something about Talavera Lofts in east Austin. PDR's second mixed-income multi-family community developed by DMA Companies, Talavera sits on a former 10-acre rail yard in the Saltillo District—a mixed-use hub of residential, office, and retail space.
Project Details
Square Footage: 9,000 SF
Location: Austin, TX
PDR Team
COLLABORATORS
Nelson Partners
Art + Artisans
McCoy Rockford
Zephyr Design
DMA presented our team with a challenge, to re-imagine affordable housing by focusing on the people they were serving through the space. To accomplish this, our team began by creating an Experience Map, diving into the details of the property—who wants to live here, what they need, and what message the space needs to communicate to residents. These answers shaped Talavera's brand identity and resulting design, ensuring the support of the residents while honoring the building design and the enduring culture of Austin's Eastside.
Keeping the user's experience at the forefront of our minds in the design process, the team prioritized communal amenity spaces—including refreshment zones, a fitness center, a media room, a business center, a Wi-Fi lounge, and a roof terrace. Each communal space reflects the brand and invokes a sense of community and camaraderie.
Throughout the common spaces, the core of the Talavera brand can be seen in the juxtaposition of industrial and handmade aesthetics, creating the perfect blend of both to mirror the landscape outside the property while paying homage to its namesake—the blue and white Talavera pottery native to Puebla, Mexico.
As you walk through the property, you'll be met with stunning art created with unexpected materials, vibrant colors, and high craftsmanship. Art consultant Art + Artisans, assisted with custom pieces by enlisting the help of central Texas artists Jerry Cabrera, Hannah Dreiss, Adreon Henry, Natalie Keuss and Amanda Witucki.
The art collection focuses on bright palettes and uplifting themes, giving the space a unique and authentic vibe. Paired with carefully curated furniture and interior stylings, Talavera Lofts is the ideal backdrop for residents to engage and connect.
GET IN TOUCH WITH US
Have an inquiry or some feedback for us? Fill out the form below to contact our team.