Skanska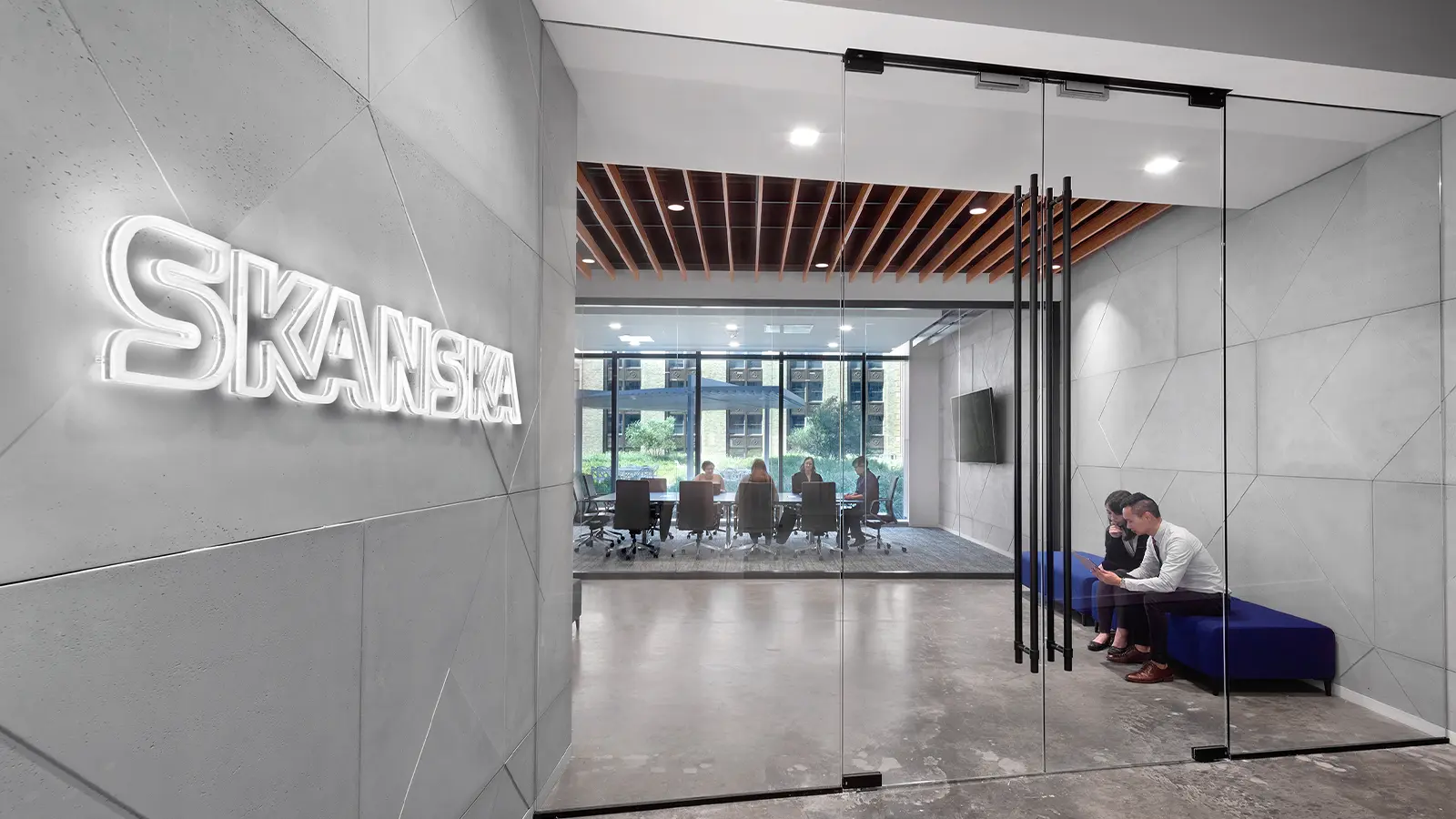 Home › Our Work Main › Projects › Skanska
Skanska
The Epicenter
As a leading global project development and construction group, Skanska saw the need for a new quality office and strategic design to accommodate growth. To support Skanska's high-performing team, they required an office to enhance their reputation and company image, retain top employee talent, promote well-being, and increase collaboration. PDR offered a high-impact solution.
In the new office, teams are equipped with dedicated business development and commercial development spaces, informal and formal meeting rooms, a virtual reality demonstration room, and access to an adjacent conferencing center and amenities area. The recipe of space types have increased opportunities to both intentionally collaborate or casually connect throughout the office.
Project Details
Square Footage: 10,000 SF
Location: Houston, TX
PDR Team
COLLABORATORS
Data Vox
Wylie
Skanska
Teknion
Putterman + Scharck
Skanska's office stands as a showpiece of their work, and PDR helped unpack their brand story to design a playful, energetic, and impactful space. Skanska brand colors were used as accents among natural and raw materials, such as the concrete wall panels, wood veneers, and finishes.
Employees are daily celebrating the views of the terrace's lush plant life and Houston's cityscape, and the office space is able to support their tasks so employees can achieve their best work!
GET IN TOUCH WITH US
Have an inquiry or some feedback for us? Fill out the form below to contact our team.