Quantlab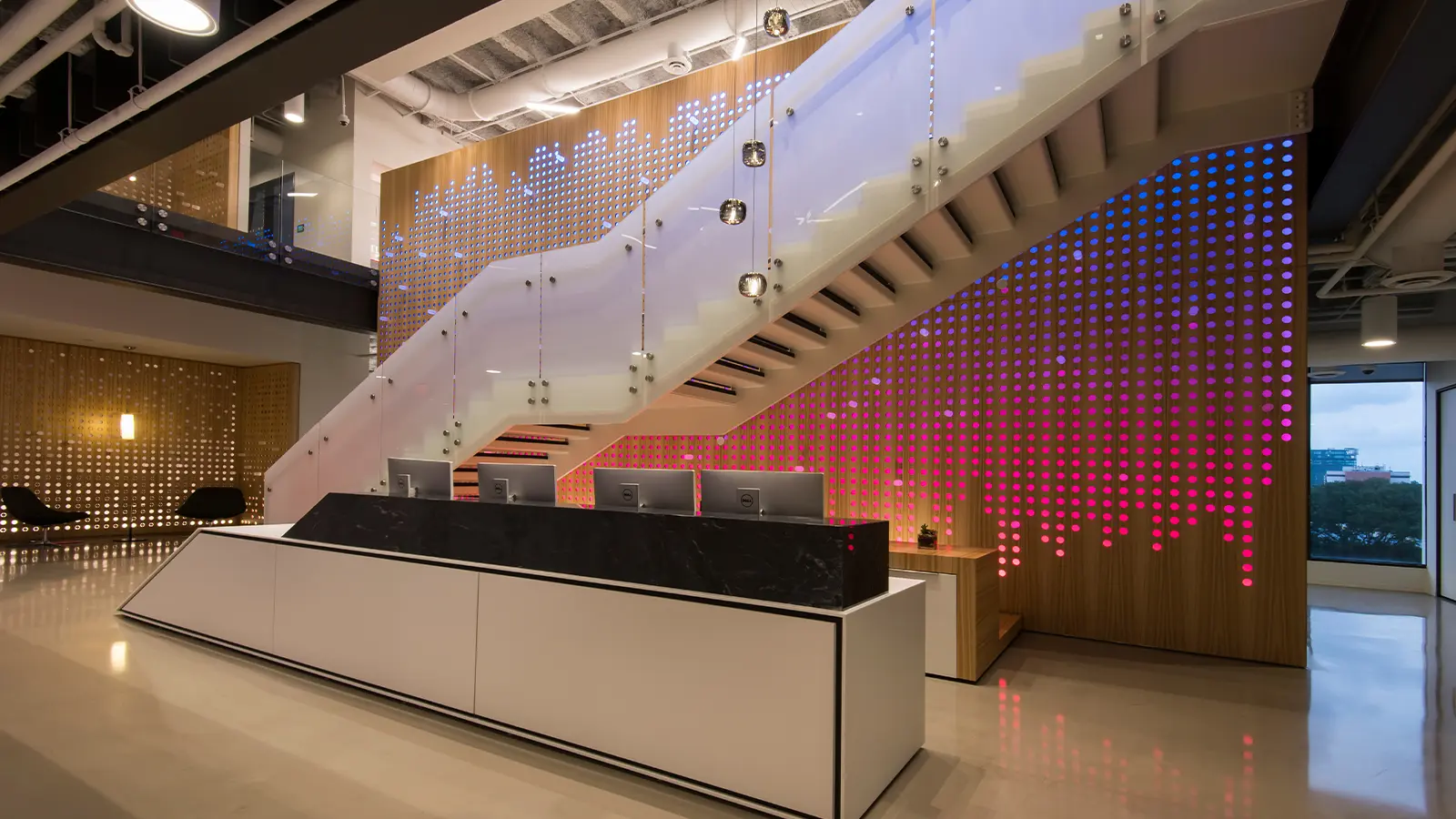 Home › Our Work › Projects › Quantlab
Quantlab
A Jedi and a Trekkie Walk into a Lab
Quantlab is a dynamic, technology-driven firm, supporting large-scale quantitative trading operations across global financial markets.
Design Riddle – Create a workplace that inspires creativity, and cutting-edge solutions, with a distinguishable look that highlights their workplace culture. A culture that reflects a balance of old ideas with new ideas, software with hardware, and technology with science.
The workplace design was amplified by incorporating experiential graphic design (EGD).
Project Details
Square Footage: 17,000 SF
Location: Houston, TX
PDR Team
COLLABORATORS
T&D Engineering
AVSI
Walter P. Moore
HITT
Herman Miller
Office Pavilion
MAARS
Putterman Scharck & Associates
Brochsteins Inc
2020 Exhibits
In pairing with the design team, our visual communications team drew inspiration from the culture and business operations. Together they created a collective identity that embodies Quantlab's unique atmosphere fostered at the firm. From pennies that note the company's founding year, to embedded braille messages of good fortune, to fun graphics that create employee conversation. Quantlab really wanted their office to exhibit who they are both as a culture and as a business.
GET IN TOUCH WITH US
Have an inquiry or some feedback for us? Fill out the form below to contact our team.