HillTop Apartments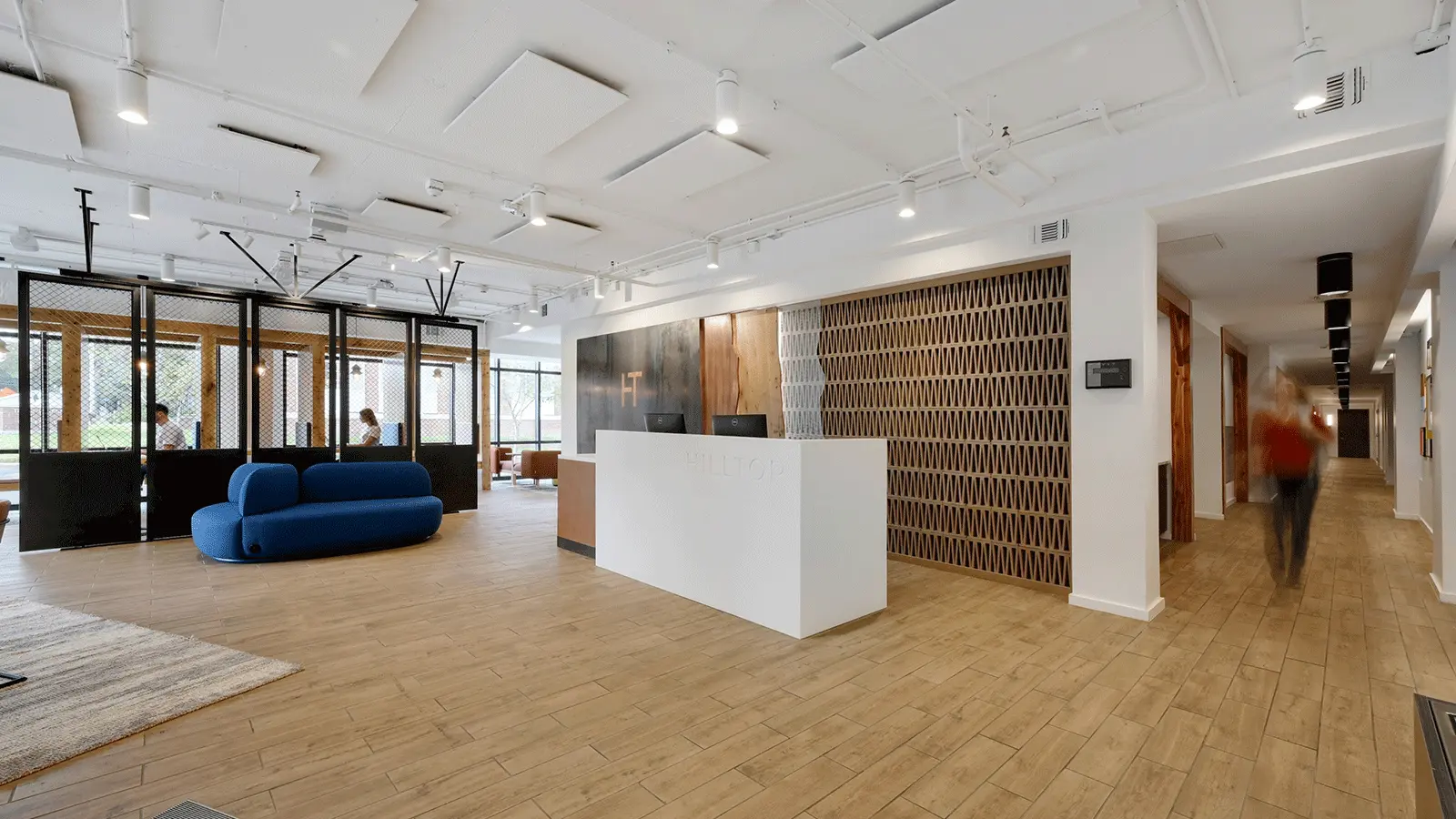 Home › Our Work › Projects › HillTop Apartments
HillTop Apartments
Austin-Centric Home Away from Home
Located near the epicenter of the University of Texas' West Campus, students are loving to call the vibrant HillTop apartments their new home!
PDR was engaged by the developer to elevate the amenity spaces to support the diverse group of college students, and integrate a design to feel Austin's current energetic culture with references to its long-standing history. A unique fact is that HillTop is surrounded by some of Austin's historic landmarks, and some buildings date back to the 1870s.
Upon entry, the reception wall tells a story through materiality – the walls are layered with glass, wood, brass, and copper – symbolizing the stories in which the Freedman's historical landmark had lived.
Project Details
Square Footage: 10,000 SF
Location: Austin, TX
PDR Team
COLLABORATORS
Johnson Trube & Associates
STG Design
HEWN
JE Dunn Construction
Workplace Solutions
Art + Artisans
We opened up the small reception area and designed sub-workspaces and meeting areas within the space. Students can choose to open or close the kinetic steel paneled wall, for larger or smaller gatherings, and cozy study booths are conveniently located along the window wall for individual focus work.
The retro study nooks are inspired by Austin's historical landmark Nau's Grocery – a long-standing Austin/UT tradition. We applied the color story from Nau's Grocery and added materials such as terracotta blocks, cedar beams, hardwood floors, copper, brass, and etched tile to bring back the history.
The amenities were designed to be functional spaces for students to engage and feel inspired. We strategically worked with our collaborators to create a fun, Austin-feel-good vibe!
GET IN TOUCH WITH US
Have an inquiry or some feedback for us? Fill out the form below to contact our team.