Global Professional Services Firm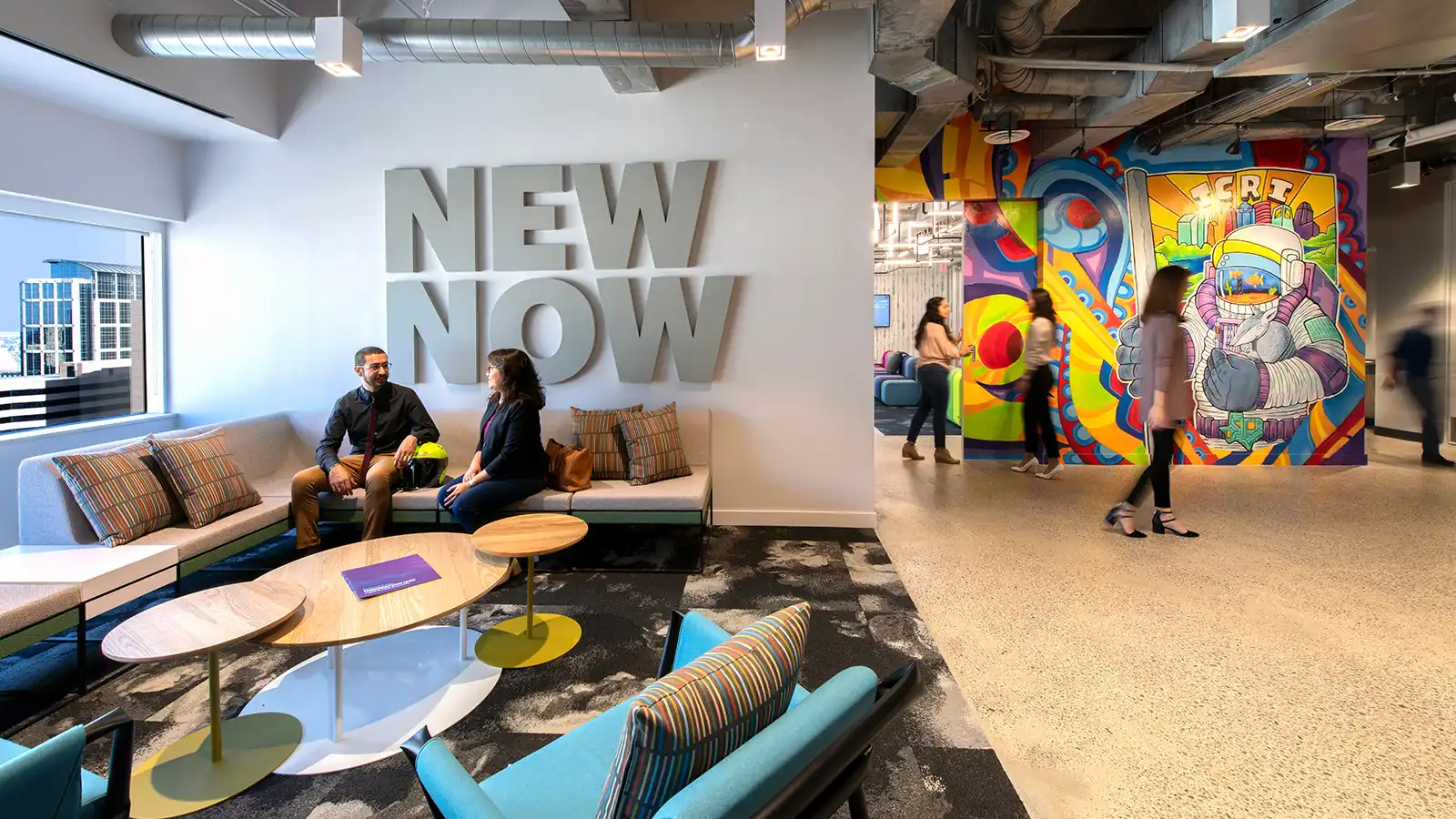 Home › Our Work Main › Projects › Global Professional Services Firm
Global Professional Services Firm
Workplace Reinvented
Since 1989, this Global Professional Services Firm has consulted worldwide organizations to drive real innovation and help organizations transform and grow. With exponential growth within their company, the Firm had outgrown their previous space.
They sought a cutting-edge design solution that would accommodate growth, provide a variety of workspaces, display the Firm's creative and innovation work, and keep employees inspired by surroundings.
Our office design lets creativity run wild. With collaborative break-out spaces, private meeting rooms, phone booths, alongside a retro gaming machine and ping pong table, this office supports innovation. You won't find a drab cubical here, workspaces are agile with comfy, movable furniture allowing for flexibility.
Project Details
Square Footage: 12,000 SF
Location: Houston, TX
PDR Team
COLLABORATORS
CBRE
Accenture
Walter P. Moore
I.A. Naman
O'Donnell Snider
Texas Wilson
Located in the heart of downtown Houston, this innovation hub is one in eleven across north America. The vibrant office has a strong Houston-Centric feel with show-stopping murals by local Houston artists. With multiple accommodations for all of the creative needs, like a glass maker's space, and immersion tunnel displaying graphics, it's no surprise employees don't want to work from home!
GET IN TOUCH WITH US
Have an inquiry or some feedback for us? Fill out the form below to contact our team.