Dominion Energy Towers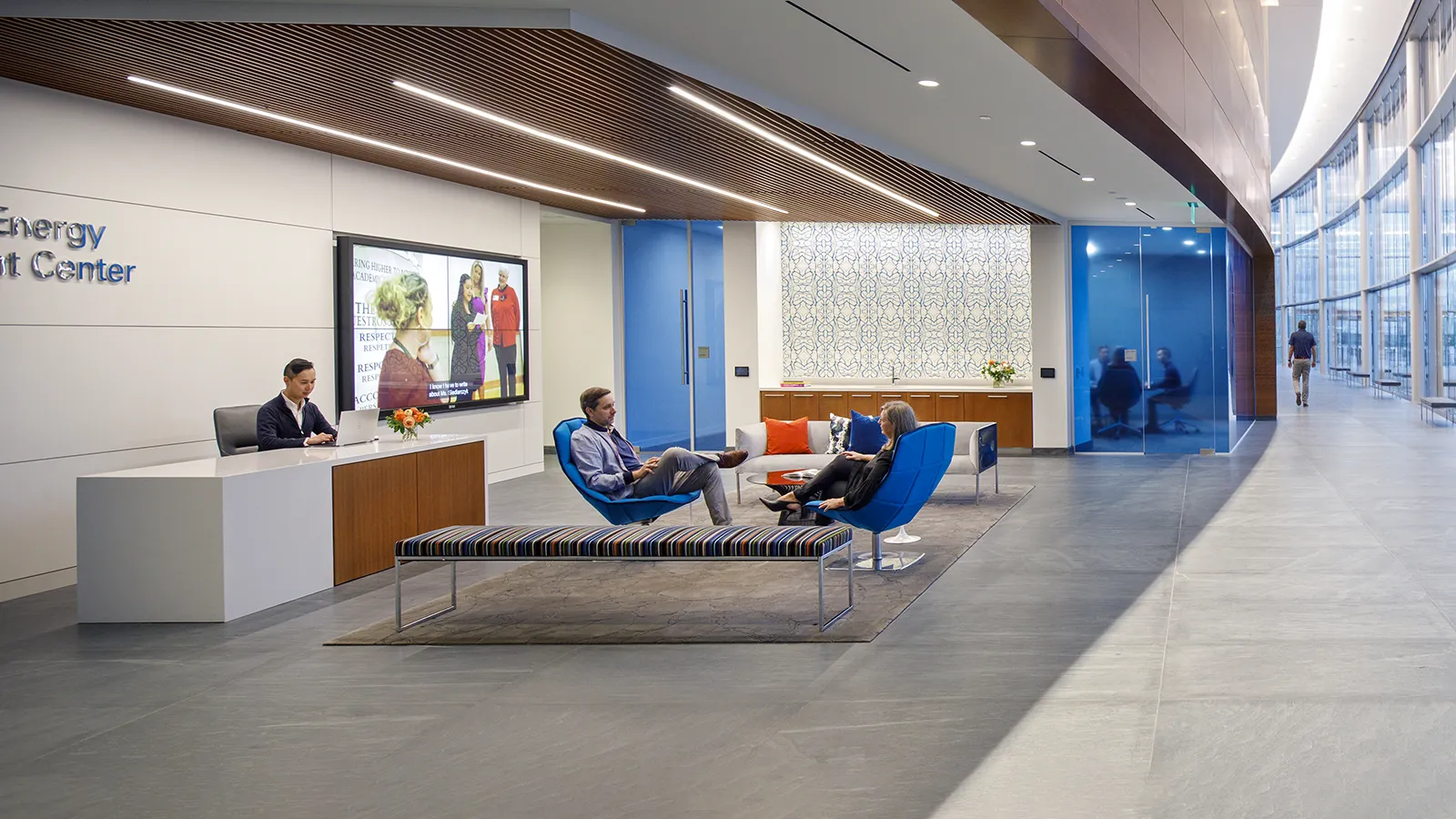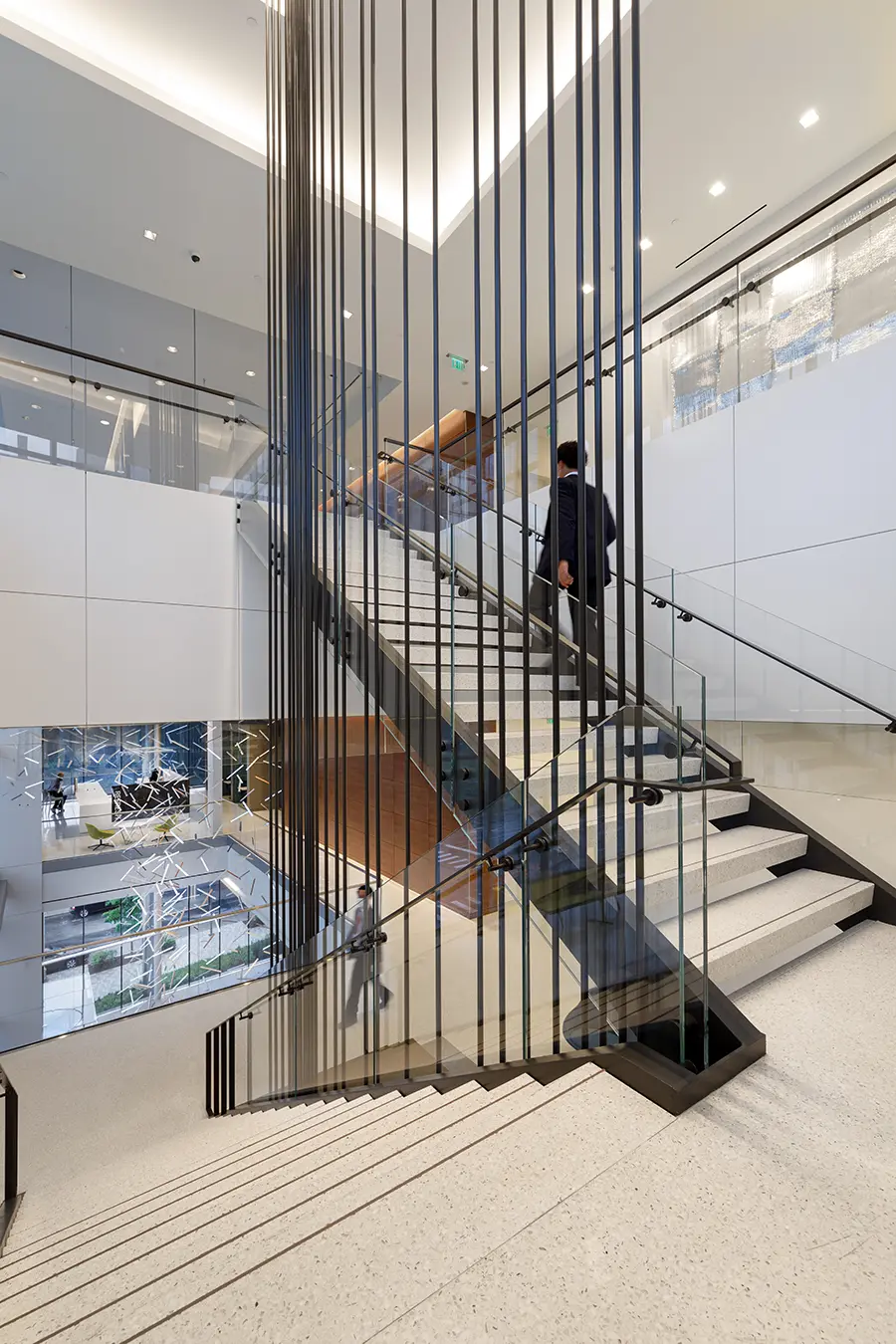 Home › Our Work › Projects › Dominion Energy Towers
Dominion Energy Towers
History Meets the New Generation
Dominion's vision of their workplace drives the design of their headquarters at the Thomas F. Farrell II Building in Richmond, Virginia.
The space reflects Dominion's deep commitment to enrich the Richmond community through support of their people and promotion of their culture while driving business performance and results. The workspace features future-focused integrated building systems utilizing modular furnishings, ceilings, and raised access floors, with a flexible planning template to easily accommodate low cost future changes.
The design seamlessly blends both the workplace and building architecture by creating a light-filled workspace with views in all directions and emphasizing colors and materials that speak to Dominion's Virginia roots while looking toward its future.
The twenty floors include full-service dining on the garden level, an outfitted conference center, a state-of-the-art fitness center, and a three-story interior atrium with jaw-dropping views of downtown Richmond and the James River. The design of each floor promotes a variety of work settings from robust collaboration and team areas to private focus spaces. The interior boasts the fruits of support and collaboration with a number of local artists including Kendall Buster's monumental atrium hanging sculpture.
Project Details
Square Footage: 1,340,000 SF
Location: Richmond, VA
COLLABORATORS
Kendall Heaton
OJB
Alvine
MKA
Cerami
WC&P
CBBLD
Hourigan | Clayco
MOI
GET IN TOUCH WITH US
Have an inquiry or some feedback for us? Fill out the form below to contact our team.