CREATING AN ENGAGING WORKPLACE—IF, WHEN, AND HOW TO BEGIN
Within your workplace strategy is the competitive edge you need to retain and engage your greatest asset—people.
For over four decades, we have helped organizations solve the Riddles of their people and space challenges. Whether creating an inspiring new campus, renovating existing space, or revisiting work styles, many business leaders live within the tension of creating an engaging workplace and the uncertainty of where to begin. Compounding this tension are the evolving needs of their people —and the varying preferences, schedules, and processes that keep them productive and engaged.
We answer these questions through a holistic, creative, human-centered, and future-forward design lens to ensure you get the full value out of your organization's space. Sometimes this requires evolving beyond past habits — like small, uncomfortable, and siloed desk spaces that pale compared to what we've grown used to while working remotely. But before adopting new methods, you must start with the internal exploratory question, "What do we need, now?"
We answered this exact question when working with Dominion. Our integrated expertise — specifically our proprietary Strategic Programming Tool — helped their decision-makers stop playing the square-footage guessing game and reach maximum flow, ideal engagement, and operating potential.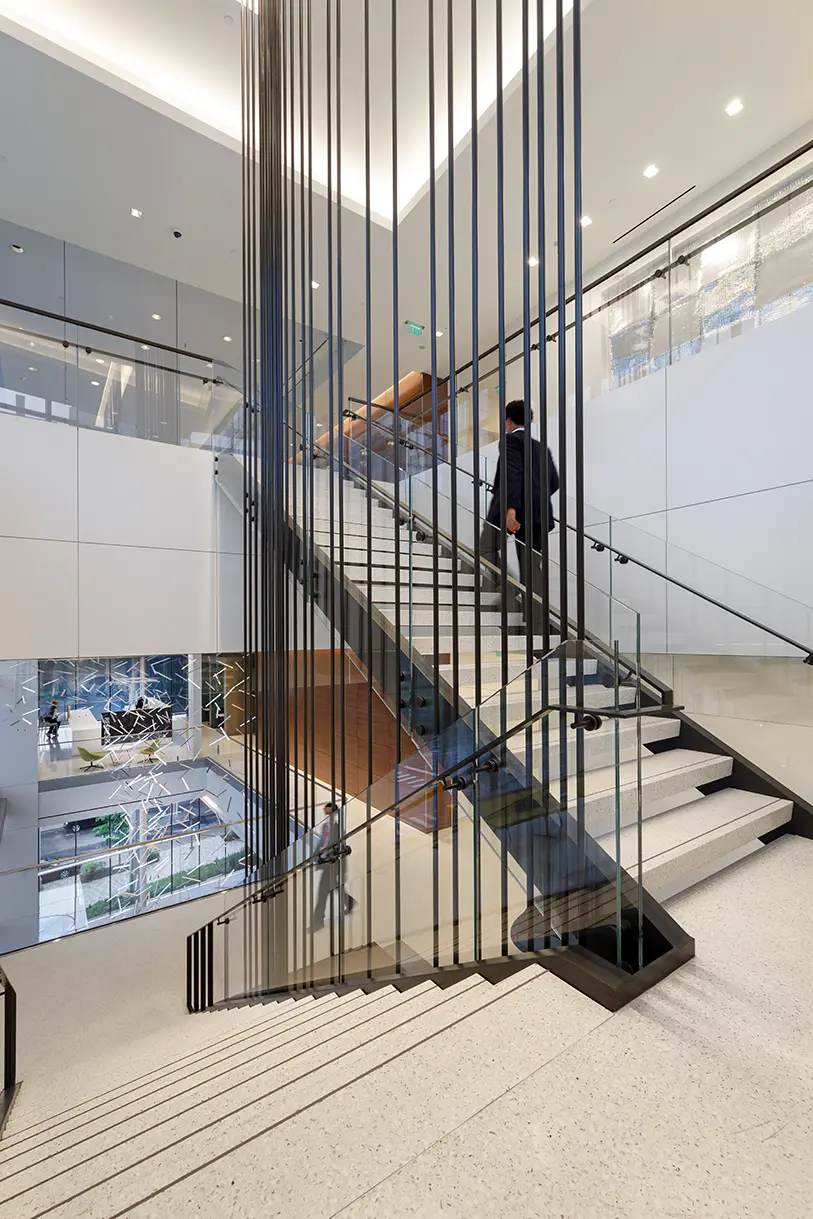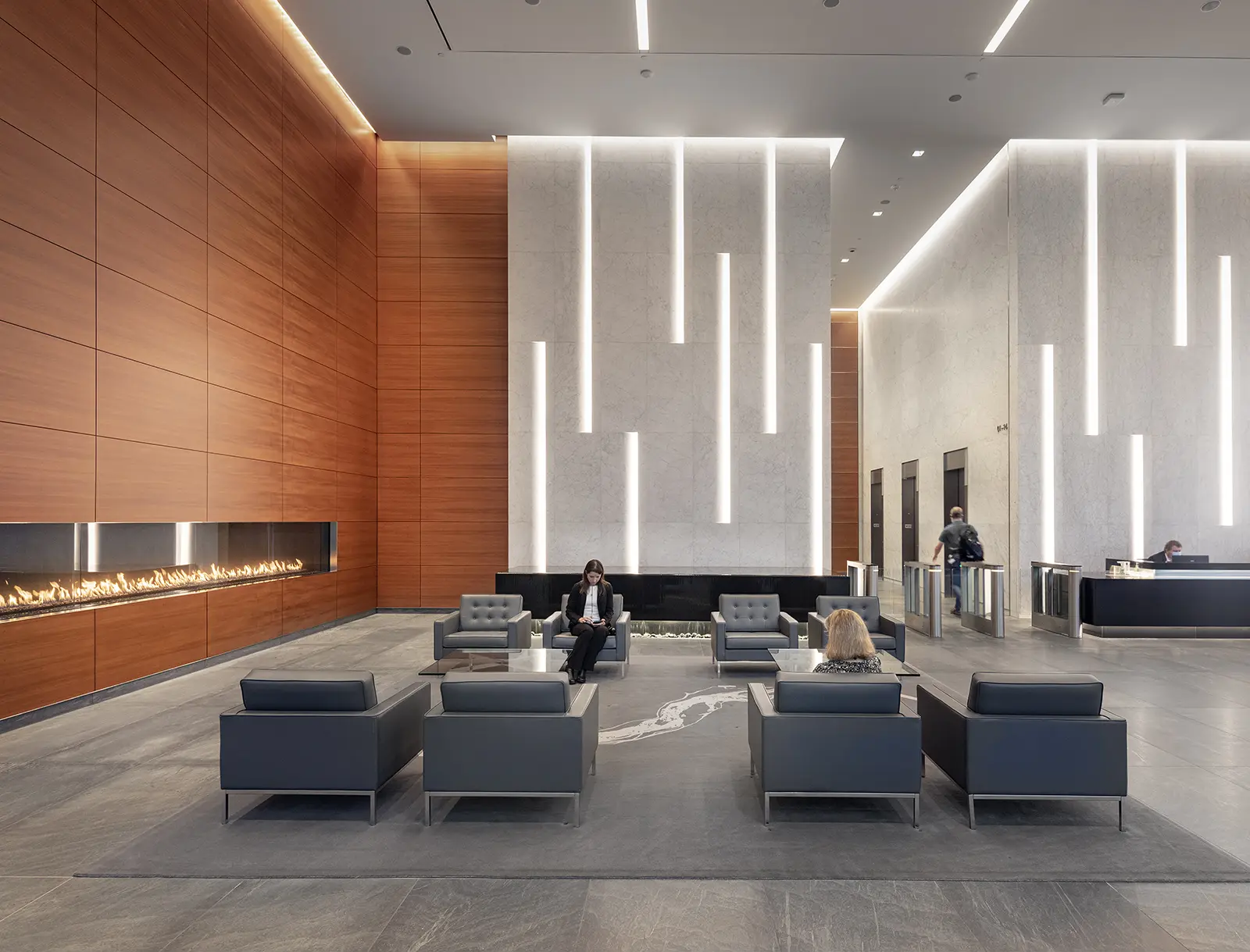 Dominion & Their Desk Revolution
Dominion Energy, a public utility company providing electricity, natural gas, and energy services to customers in the Midwest, Mid-Atlantic, and Northeast regions of the U.S, had been previously operating out of 30-year-old facilities in Richmond, Virginia. Along the walls were tribes of 8x8 interior cubicles with offices lining the perimeter. Filing cabinets flourished and collaboration spaces were few and far between.
Our partnership with Dominion centered around a vision for their new headquarters in Richmond, VA. The goal was to create a workspace that enhanced the employee experience, strengthened their culture, and boosted their ability to attract talent. To support this vision, the energy firm looked to acquire two new towers to house its headquarters, giving them more than one million potential square feet. But did they need that much space? And, what would the space need to encompass to support the desired behaviors to build culture? It was our charge to find out.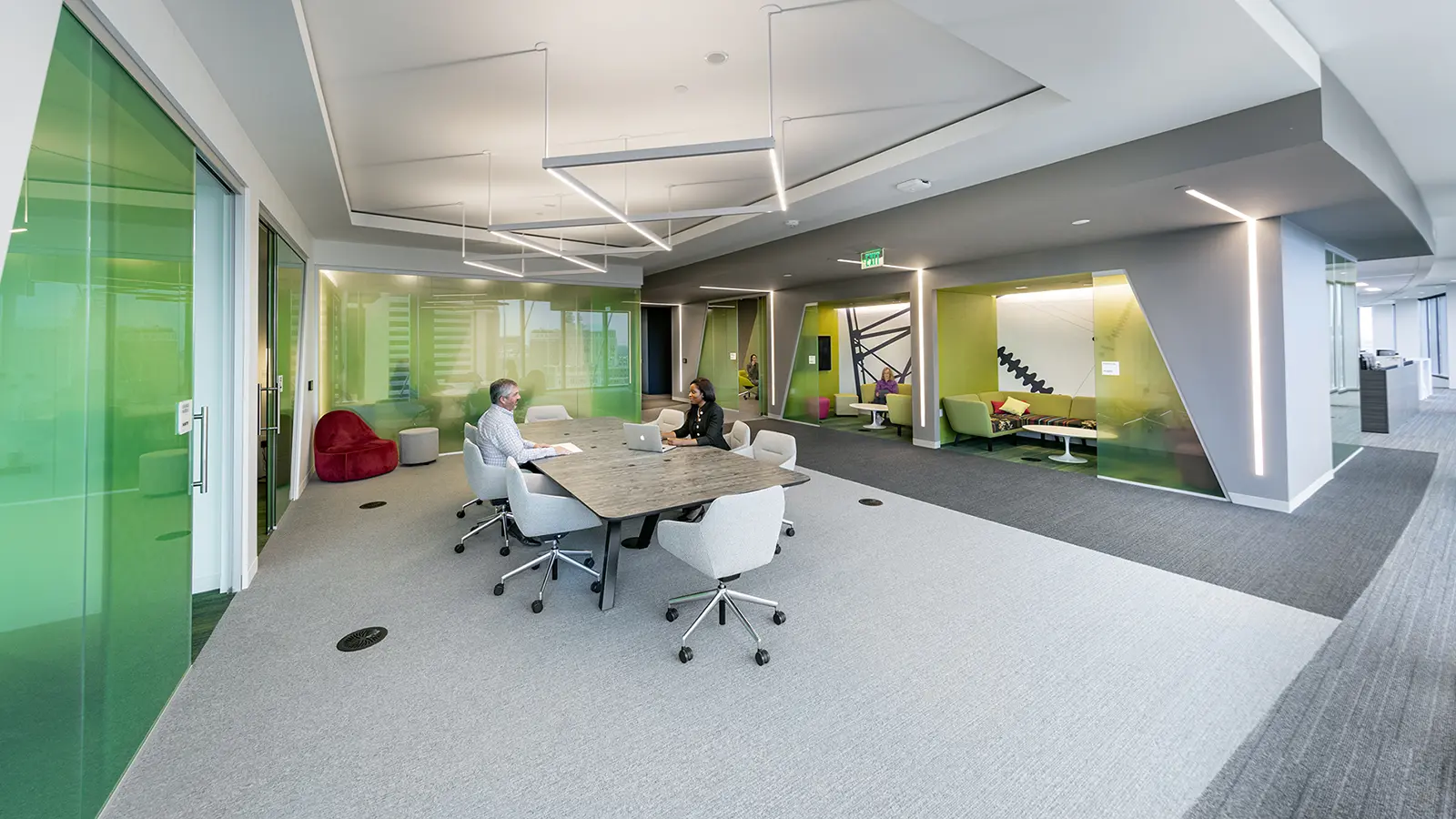 Using our Strategic Programming practices, we began collecting quantitative and qualitative data to identify each department's special needs and optimize the twenty floors within their downtown building. This vital insight allowed us to understand the physical spaces the employees needed to be able to function daily. It also allowed us to glean ideas as to how their space could better support their productivity, based on their unique needs. Our proprietary Strategic Programming Tool then analyzed this data to offer the best-use cases for what needed to happen – and how — within their building. This recommendation was uniquely tailored to Dominion.
Beyond providing a better understanding of functional needs within an organization, Strategic Programming can also be used to uncover issues pertaining to unwanted behaviors, or a lack of individual alignment with the organization's vision and purpose. Both issues can inhibit the growth of an ideal workplace culture. Once identified, our team can help rebuild culture and connect people back to the organization's purpose through the physical design of the workplace. More to come on that topic in a future edition of Our Voice.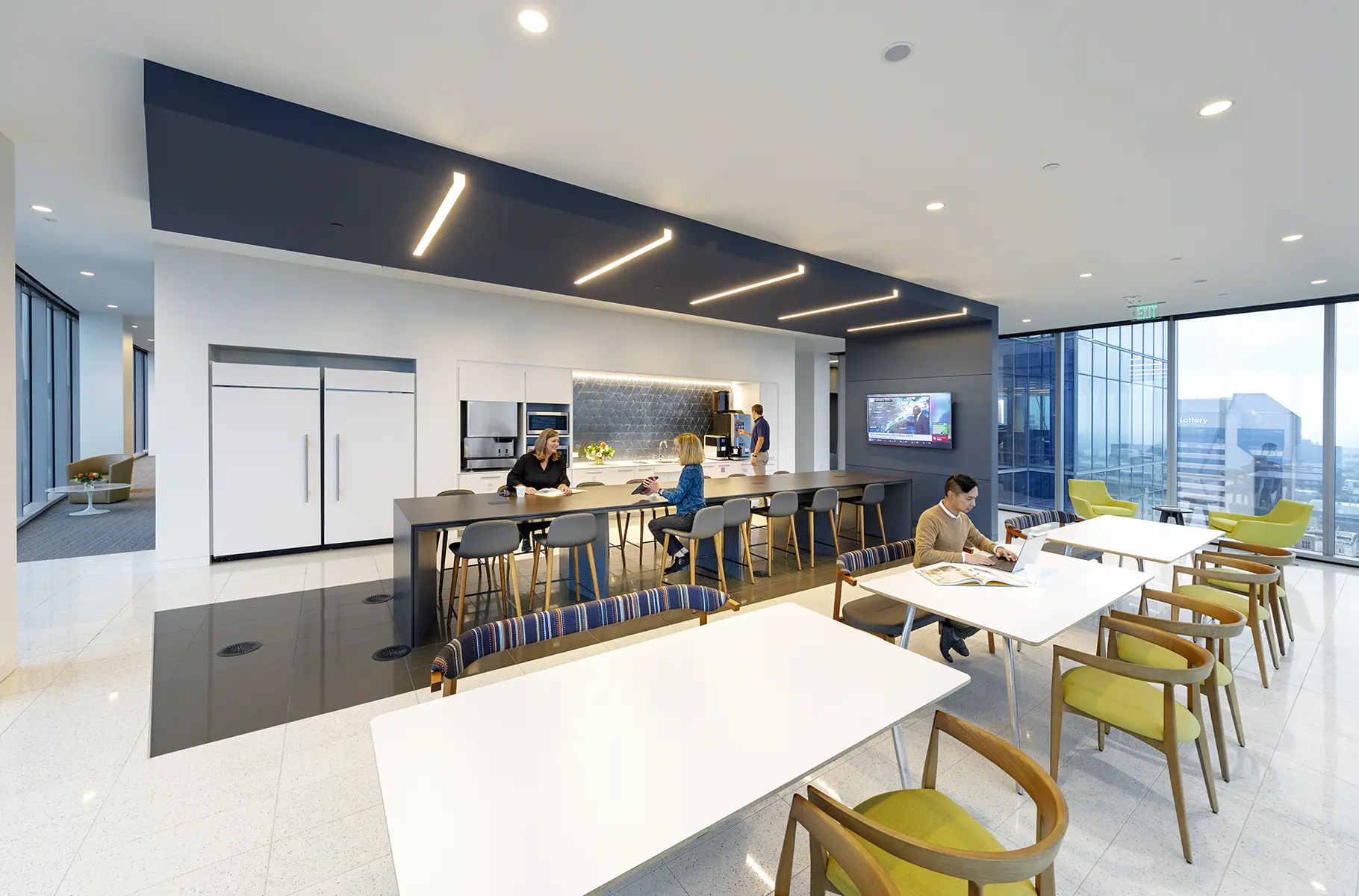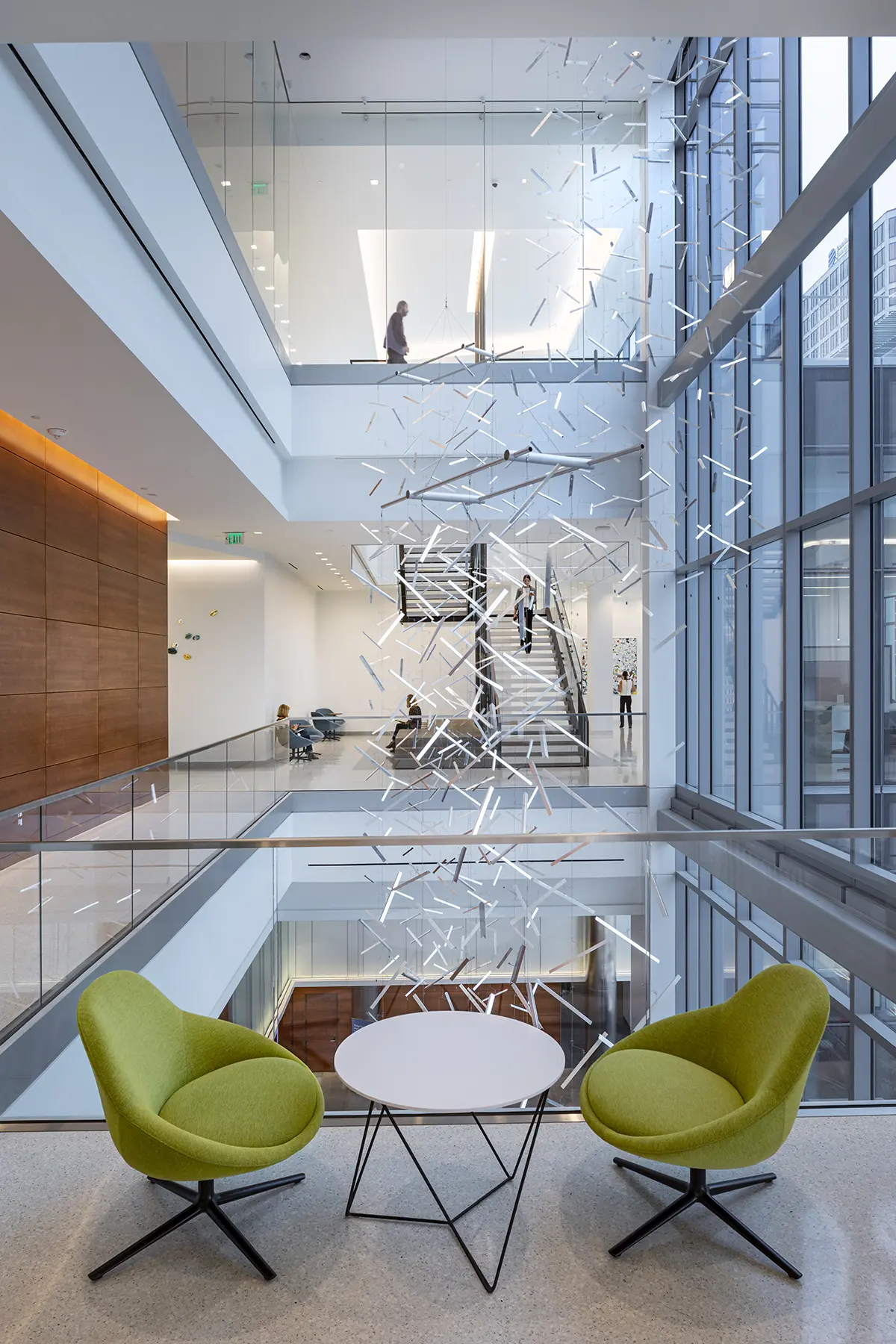 Dominion's Strategic Recommendation included one floor of dedicated office space, with each. We recommended one floor of office space, with each other floor promoting a variety of work settings, from robust collaboration and team areas to private, mixed-use focus areas. By minimizing desk space, we created engaging employee connection points, including full-service dining on the garden level, an outfitted conference center, a state-of-the-art fitness center, and a three-story interior atrium with expansive views of downtown and the James River.
Today, these amenities and workspaces help attract new hires and enhance the well-being of current ones — resulting in a headquarters that employees can both champion and excel in. Dominion created a workplace that supports its energized work culture, boosts employee recruitment efforts, and paves the way for future growth potential. Our aim in making their first tower flexible and efficient to support their growth, resulted in a layout primed to save them time and extraneous expenses as their needs evolve. And by optimizing the space needed within a singular downtown tower, Dominion no longer needed to invest in the renovation, management, and upkeep of its planned second tower, saving them additional cost over time.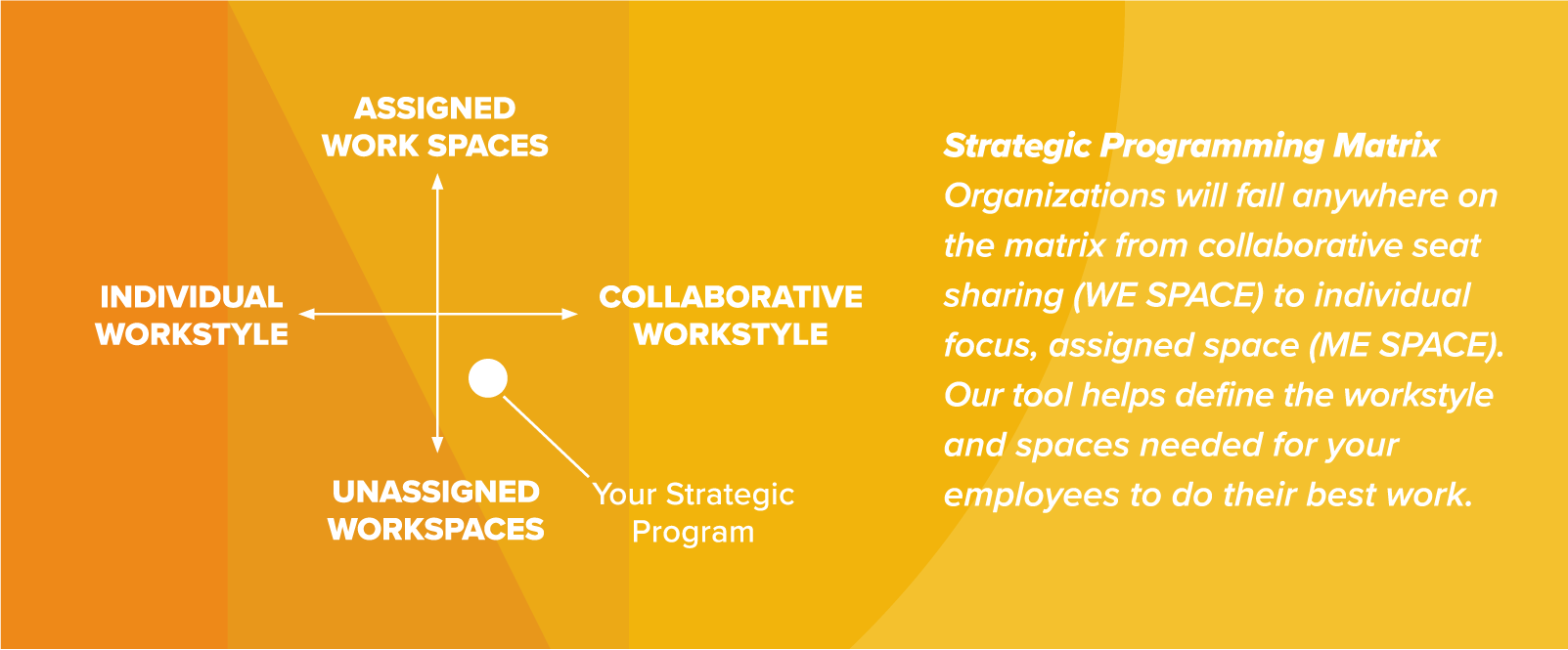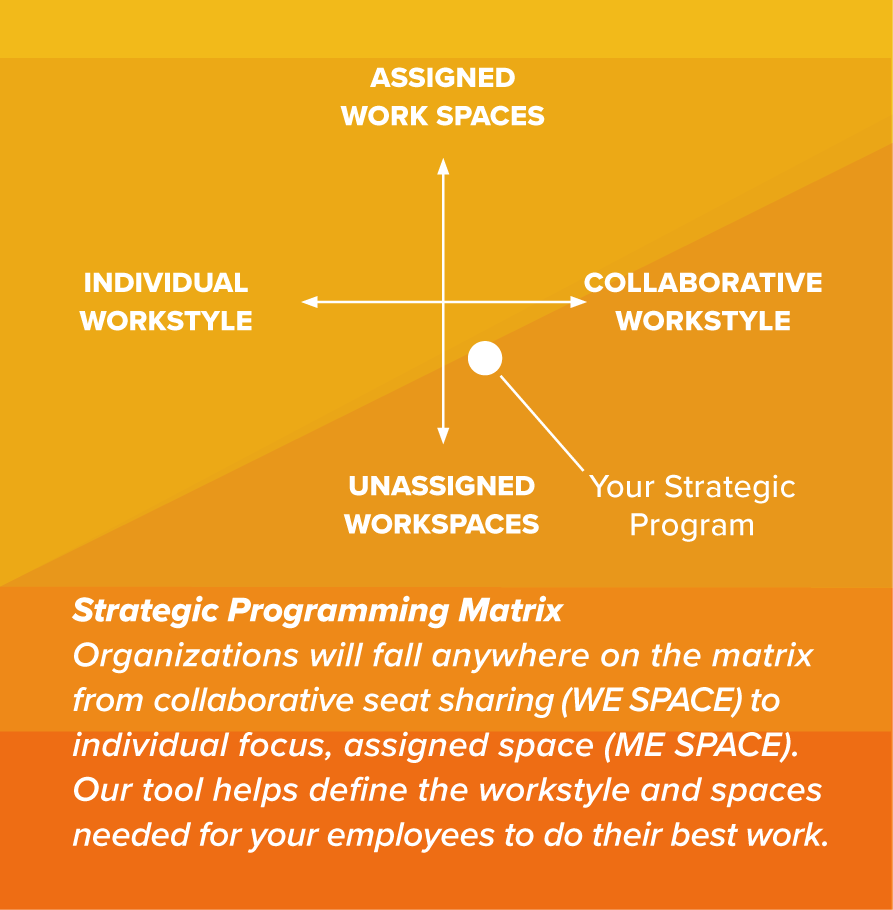 What Do You Need, Now?
For organizations like Dominion, getting rid of desk assignments and personal workspace is an exciting way to evolve, but it is not one-size-fits-all. This is why it can be detrimental to blindly follow the latest workplace trends without the insight provided by our Strategic Programming Tool. Through the analysis of interviews, surveys, and interactive work sessions our team can help you better understand your holistic space needs. This could include pinpointing your spot on the matrix of WE SPACE/ME SPACE, and designing solutions to foster cultural alignment, creating lasting synergy throughout all levels of your organization. Moreover, you can create a workplace people believe in again.
From better alignment of expectations to learning how your workplace can be a tool for high performance, the benefits of taking your organization through Strategic Programming are undeniable.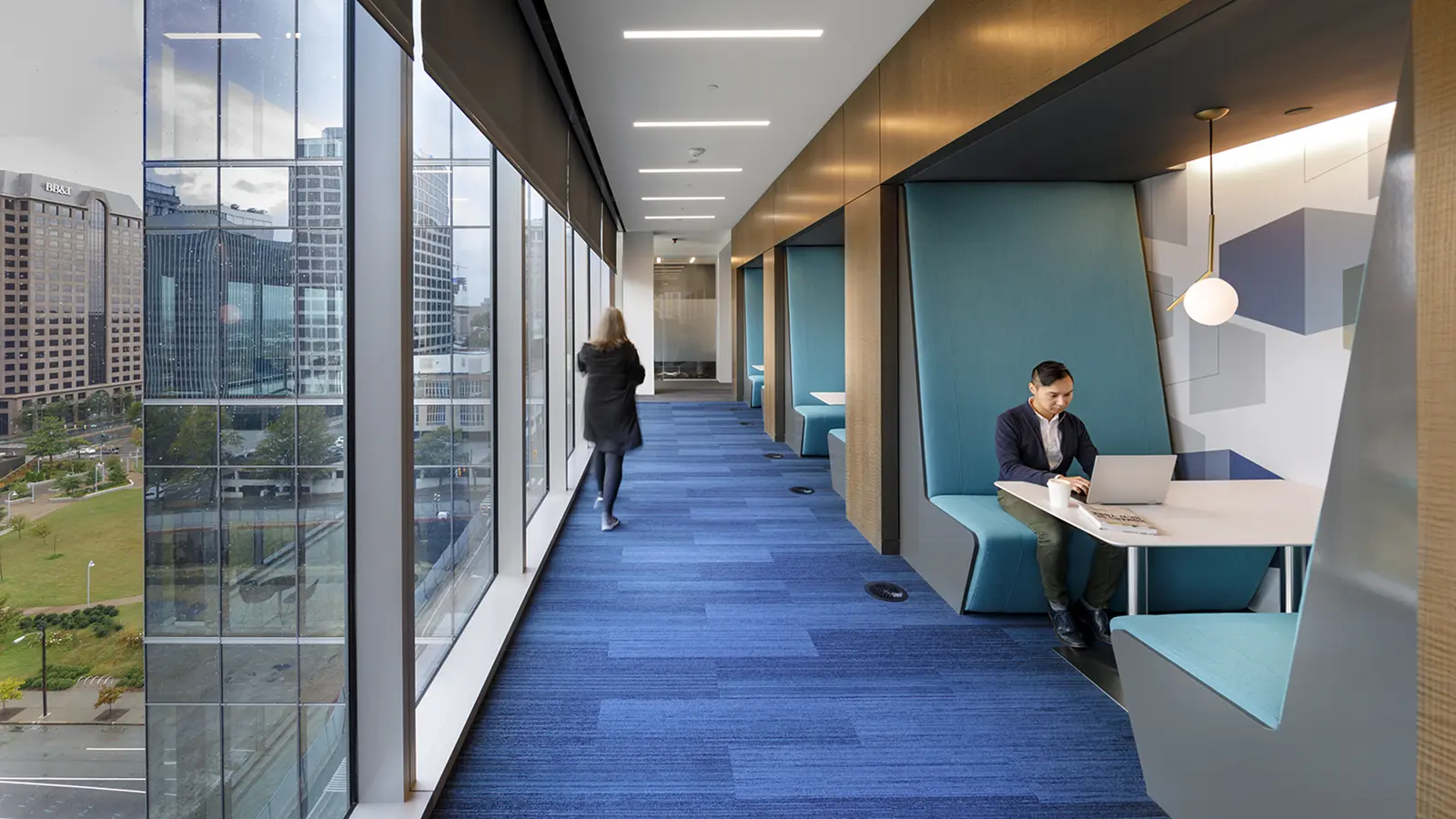 Interested in more guidance on maximizing your space and boosting engagement?
Amy Collins
Principal | Design + Architecture