Home › Our Voice › Articles › A Message from Our CEO 2020 – Forward Faster Part 3
A Message from Our CEO 2020 – Forward Faster Part 3
The Enterprise Triad – Delivering Real Value versus simply delivering Real Estate
When I started this series in January as a platform for helping organizations move Forward Faster, I stated that everything about work, workers, and the workplace is changing – boy was that an understatement!
We are forever changed by this global health and economic crisis – our perspective on work, the workforce, and the workplace will be forever changed. We suddenly found ourselves in the biggest Workplace Experiment in history – Working from Home – and we are learning from it. While this has been a shock and certainly an unwelcome reason for change, there is opportunity in it. The opportunity to move forward into our Next Normal. The opportunity to Pivot.
We have learned that we will forever be in a balance of working from anywhere – working from home, working in the office, and working in between. We need "and, and, and" solutions – not either-or.
As organizations navigate the very complex landscape of crisis response, returning to the workplace, and reimagining the future – now, near, and next – all simultaneously, it is important to keep two key points in mind.
People – the care and well-being, both physical and mental, of every single employee – should be at the center of all decision-making.
Corporate Real Estate organizations cannot do this alone. Now more than ever bringing together the HR, IT and RE groups (Human Resources, Information Technology, Real Estate) to address the entire spectrum of People, Process and Place will be critical to delivering a new Total Work Experience that will shape the desired culture and enable the desired performance of the organization.
We call this The Enterprise Triad – Delivering Real Value versus simply delivering Real Estate. Powerful.
These corporate functions are typically siloed in separate reporting structures and bound and measured by what they directly impact – the bottom line. Bringing them together is an Enterprise initiative. CEOs need to bring them together. Integration and collaboration are the KEY to successfully moving forward faster – more than ever before. Getting these groups out of their silos, focused solely on their independent contribution to the bottom line, to working together to develop integrated strategies and comprehensive solutions that address everything workers need to be their best and do their best work – with a balanced focus on the top line and the bottom line – is a step-change for most organizations and needs to be driven by the C-Suite.
Everything is changing – the people doing the work, the tools that enable the work, and the places that magnetize talent and catalyze the behavior of work. It is time to break down the silos and reporting structures in order to come together to accelerate thinking and results.
When the Enterprise Triad works together, People (policies and protocols), Process (tools and technologies), and Place (strategies and solutions) are united and create a cohesive Enterprise Workplace Strategy that delivers a Total Work Experience focused on the care and well-being of people. An experience that enables people to be at their best and do their best work. The result is a competitive advantage which is real value to the organization.
It is time to shift our minds, our strategies, and our solutions from fixed and finite to fluid and flexible to be future-ready and resilient.
Now more than ever, our workplaces should create a great experience – one that is supportive, helps us be at our best and do our best work so we can reach our full potential. The new purpose of the workplace is clear –
To be the "headquarters" of your culture and your community
To enable creativity and innovation
To provide a place for human connection, collaboration and social interaction
To explicitly connect your people and customers to your brand
To provide access to resources that aren't available elsewhere – people, tools, equipment, materials, and products
To have enhanced amenities that focus on care and well-being
To remove unnecessary friction in support of physical safety and psychological comfort
Empowering the Enterprise Triad enables strategic decision-making and purposeful solutions.
Next up – Lead with Strategy, ensuring that every decision is pointed towards achieving your strategic goals. Hint: perfect execution is meaningless without an intentional strategy.
What is your opportunity in the next normal? Now is the time to move Forward Faster.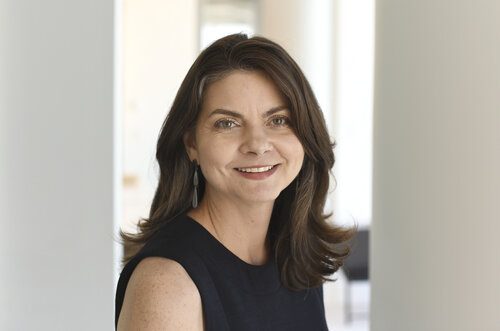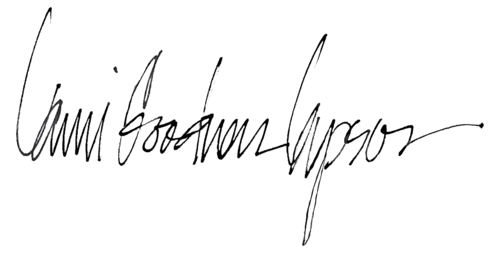 Lauri Goodman Lampson
President + CEO