Home › Our Voice › Articles › Mental Health: The Employer
Mental Health: The Employer
Let's imagine for a minute, entertaining the idea of our Mental Health: Architecture post, that your company just spent a considerable amount of money creating a new workplace. You are over the moon; it is stunning! This architectural design could be easily measured as successful by any design standard! You have personally noticed an increase in productivity, happiness, and general well-being. This new environment seems to be working, yet you acknowledge some days you still feel…off.
When you look beyond the built environment, you see people, employees. Every one of these employees has mental health, every human does! You may not currently have bad mental health, but like physical health, your mental health has ups and downs. Once we normalize mental health and accept it as a common condition, much like allergies or a cold, we can change the climate of fear surrounding mental health in the workplace.
The intention is not to downplay the severity of mental well-being but to create a culture of acceptance. One where it is okay to be sad; it is okay to feel depression or anxiety, and employees can be confident in human resources as allies.
High-stress factors in the workplace, coupled with home-life responsibilities, can lead to high employee burn out rates and isolation. Rather than exacerbating poor mental health, employers can implement a company culture that openly addresses mental health and encourages treatment.
By putting employee mental health first, you are creating a strong supportive environment that empowers your staff to thrive and perform at their best. Regardless of where your organization may currently stand in the mental health discussion, there are techniques to begin this courageous journey.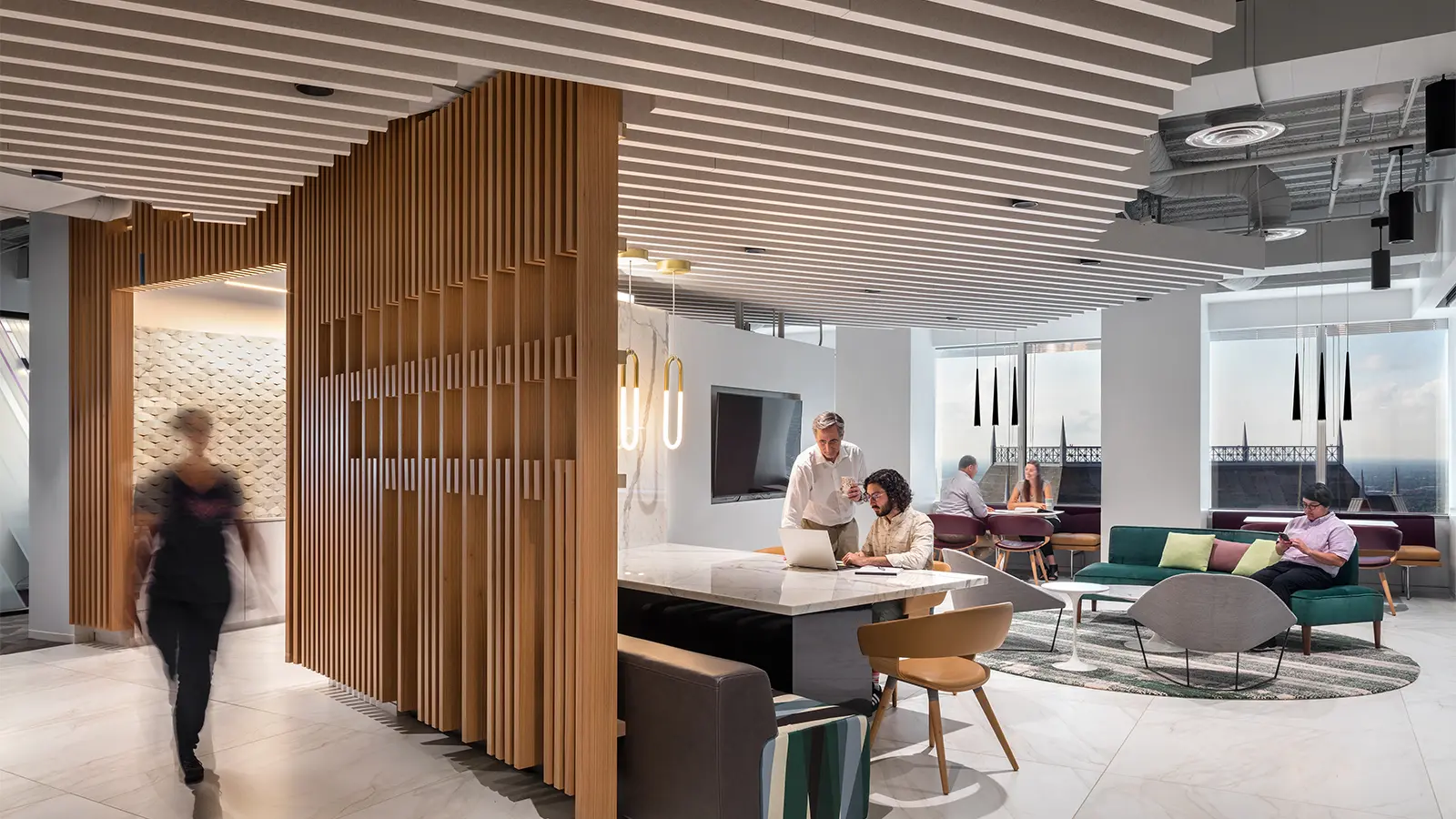 Start the conversation! Culture is set at the top, and leadership support is vital. Leaders and HR can work together to learn tools and offer exclusive training for positive mental well-being. By addressing the elephant in the room, companies can establish an open-door policy where people feel comfortable expressing themselves, and sometimes even share their personal victories with mental health.
Offer health insurance with little to no out-of-pocket cost for mental health treatment (e.g., counseling, medication).
Host seminars or workshops for all employees addressing depression and stress management techniques.
Distribute educational materials relative to mental health and emotional intelligence.
Incorporate wellness programs as a benefit for employees. Studies show physical activity and mental health are directly related. This wellness allowance gives employees the freedom to choose restorative care as they prefer (e.g., gym memberships, massage memberships, or chiropractic care).
Introduce mental health screening days. Companies and colleges alike are now offering these confidential in-house appointments throughout the year, followed up with feedback and referrals as necessary.
Encourage work-life balance. Vacations or team building events during lunch or late in the afternoons are great times to unwind and connect with colleagues. Choosing times within typical working hours also elevates any conflicts with home responsibilities.
Provide flex schedules. Be open to making different accommodations for individuals as flex-schedules may look different per person. This flexibility helps employees manage the demands of work-life responsibilities and ultimately relieves time-related stress.
One-third of your life is spent at work, which is roughly 90,000 hours in the workplace throughout your lifetime! It's critical in these moments away from home employees feel supported, empowered, and well-balanced. The human resource teams we have set to lead each company are instrumental in educating and spreading awareness about mental health.
It is the marriage of these two disciplines: Employer + Architecture or Work + Place, that makes successful environments for organizations and employees to thrive.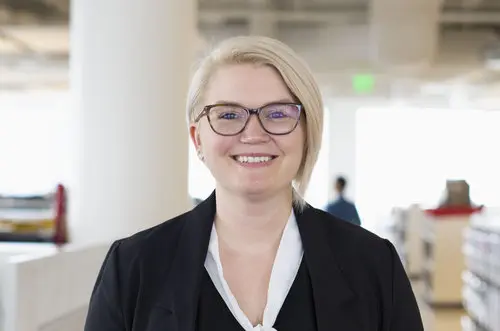 Charly Irvin
As a multidisciplinary designer at PDR, Charly brings over six years of professional experience in the design industry. She has worked on projects encompassing organizational migration planning, brand experience, and architecture. Currently pursuing her WELL AP certification, Charly believes strongly in encouraging positivity and well-being through design. She thrives on concept fruition and believes that design, when done right, can breathe life into all things.