Third Coast Bank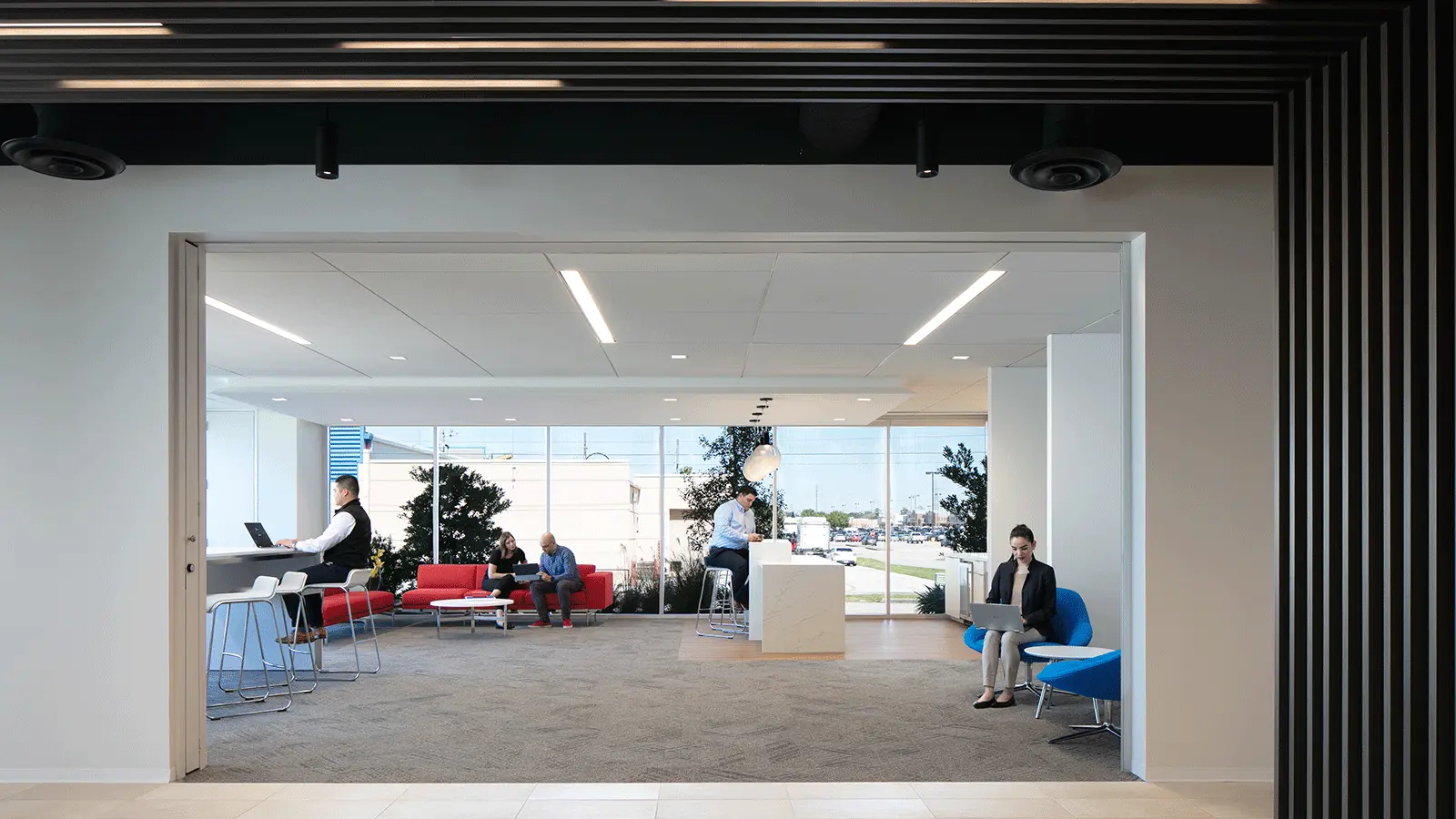 Home › Our Work › Projects › Third Coast Bank
Third Coast Bank
Red, Orange, and Yellow Sails
Third Coast Bank's 3-story building, constructed in the 80's, was due for a major renovation. We humanized the office with an open concept, soft furniture, multi-functional spaces, and increased community spaces. New energy efficient windows and glass front offices allow natural light to permeate in all areas.
The broad entry directly connects clients with bankers, who are immediately available for assistance and can guide them to the adjacent, tranquil waiting area and stocked kitchen.
We also included brand pride by infusing Third Coast Bank colors throughout the architecture. We created a custom ceiling sculpture in an entry way that represents the Third Coast Bank logo sails.
Project Details
Square Footage: 13,500 SF
Location: Houston, TX
PDR Team
COLLABORATORS
Builders Technical Services
Third Coast Bank is more than just a space for transactions and offices. We helped improve Third Coast Bank's employee and client experience by designing a contemporary lounge space, comfortable and airy break area, and colorful training/reservable community room.
GET IN TOUCH WITH US
Have an inquiry or some feedback for us? Fill out the form below to contact our team.