Solvay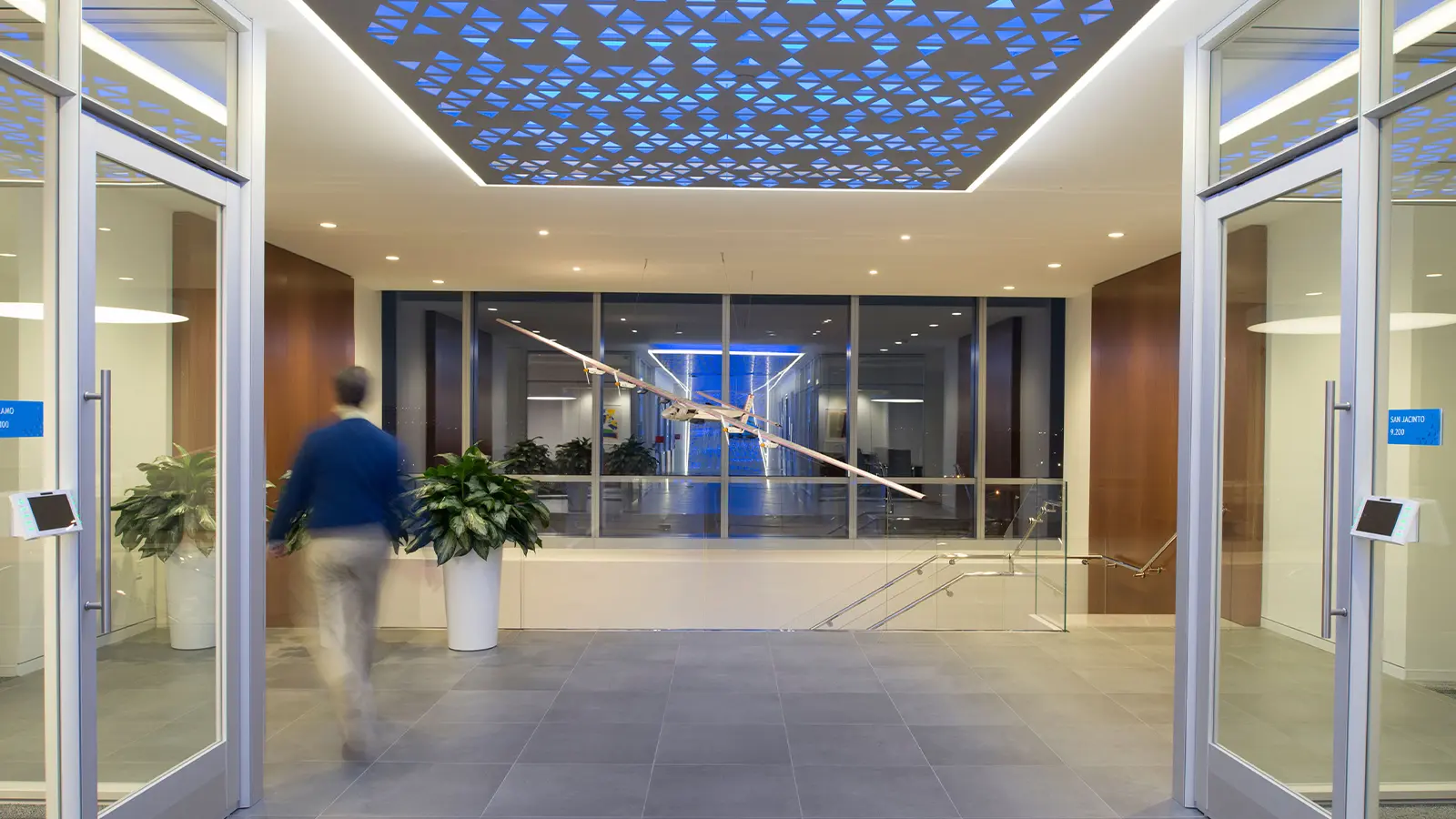 Home › Our Work Main › Projects › Solvay
Solvay
Collaborative Belgium Connection
Solvay, a Belgian-based global chemical company, asked PDR to help reinvent their workplace to reflect current work styles. Newly co-located business support groups at the Houston office needed a space that would foster connectivity, collaboration and knowledge-sharing.
PDR approached the project with that objective and an awareness of the company's European origins in mind. The new office is located on two adjacent floors of a high-rise building. A new monumental staircase greets visitors, integrates the workplace design together with the brand and promotes fluid circulation and connectivity among employees.
The project delivers an atmosphere that embodies Solvay's corporate identity, industry expertise, and collaborative culture. Subtle cues from Solvay's chemical roots are a nod to the company's history. Color theory, texture, and scale are used as design elements to communicate a progressive company image. Additionally, celebrated historical images of the company are showcased in large wall graphics to connect employees with the company's past.
Project Details
Square Footage: 70,000 SF
Location: Houston, TX
PDR Team
COLLABORATORS
I.A. Naman
LESCO
D.E. Harvey Builders
Herman Miller
Tandus
Interface
Geiger
In the workplace, PDR designed efficient neighborhoods of both open workspaces and glass-fronted offices infused with bright colors. The ten foot high ceilings flood the workplace with natural light. This provides all employees with views to the outside and reflects the importance of the company's sustainability values. The space provides each of the 185 seats an open, efficient, and energetic work environment. A work environment that celebrates Solvay's rich history and values, as well as drives employee interaction and wellbeing.
GET IN TOUCH WITH US
Have an inquiry or some feedback for us? Fill out the form below to contact our team.