Orrick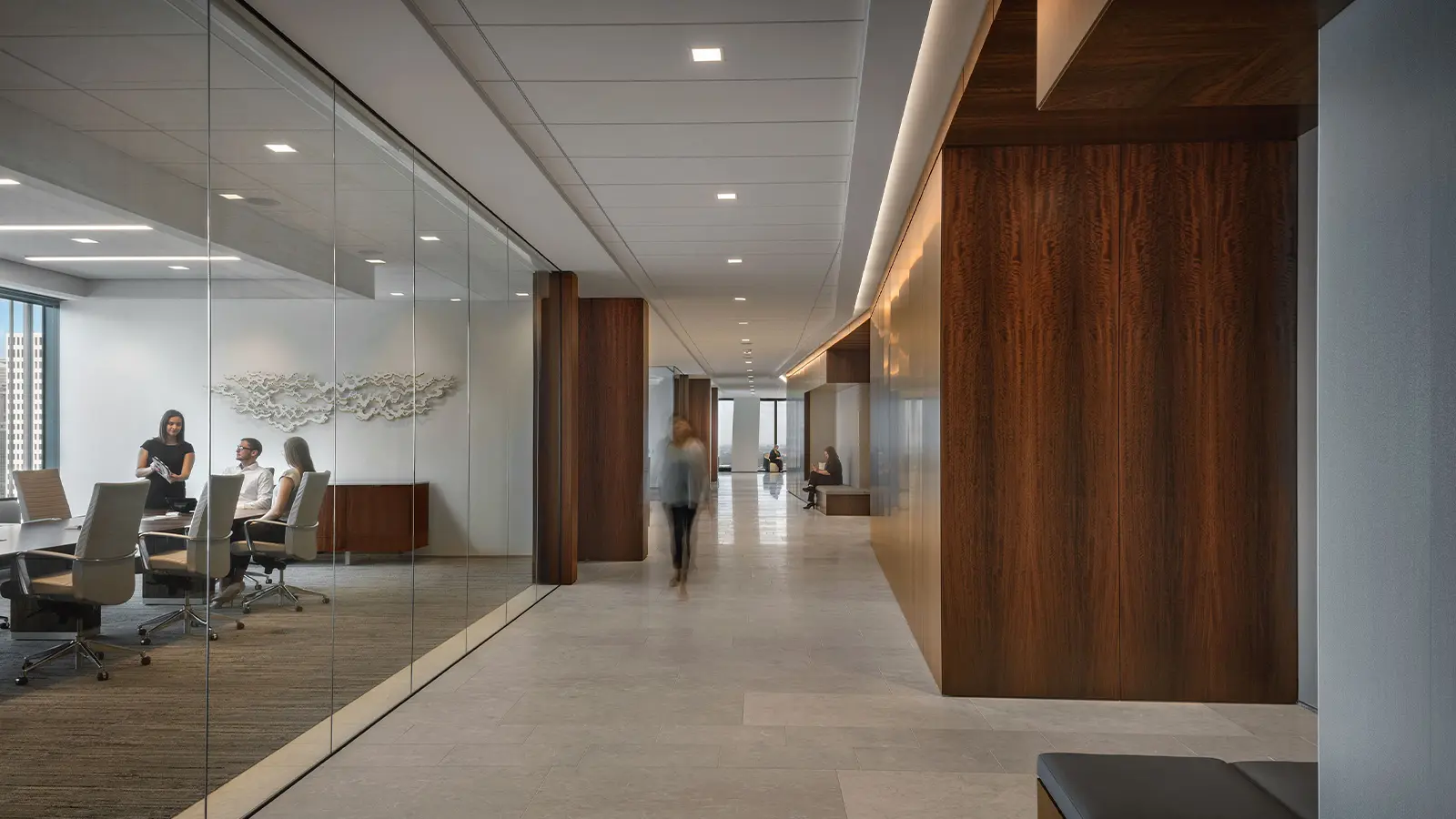 Home › Our Work › Projects › Orrick
Orrick
Technology – It's the Law
In partnership with STUDIOS Architecture, PDR blended a modern and traditional law firm office for Orrick. The interior's sharp angled lines reflect the building's exterior structure, making the design cohesive inside and out.
Spanning two floors with a connecting stair, the first floor is divided into public client-centric amenities and private employee spaces. The public side of the office features conference rooms of all sizes, hidden beverage drawers, and open seating along the scenic window views. For confidentiality reasons, employees have a separate secure space for standard offices, partner offices, and collaboration.
Project Details
Square Footage: 56,000 SF
Location: Houston, TX
PDR Team
COLLABORATORS
Studio Architecture
Trademark HITT
The corners located on the employee side of each floor are carved out as comfortable open work spaces for impromptu meetings or even for a simple change of scenery. The company can also hold events and gatherings in the large, multi-functional break room on the second floor. High-end finishes throughout tie together dual areas of the office, emphasizing the importance of both clients and Orrick employees.
GET IN TOUCH WITH US
Have an inquiry or some feedback for us? Fill out the form below to contact our team.