Headquarters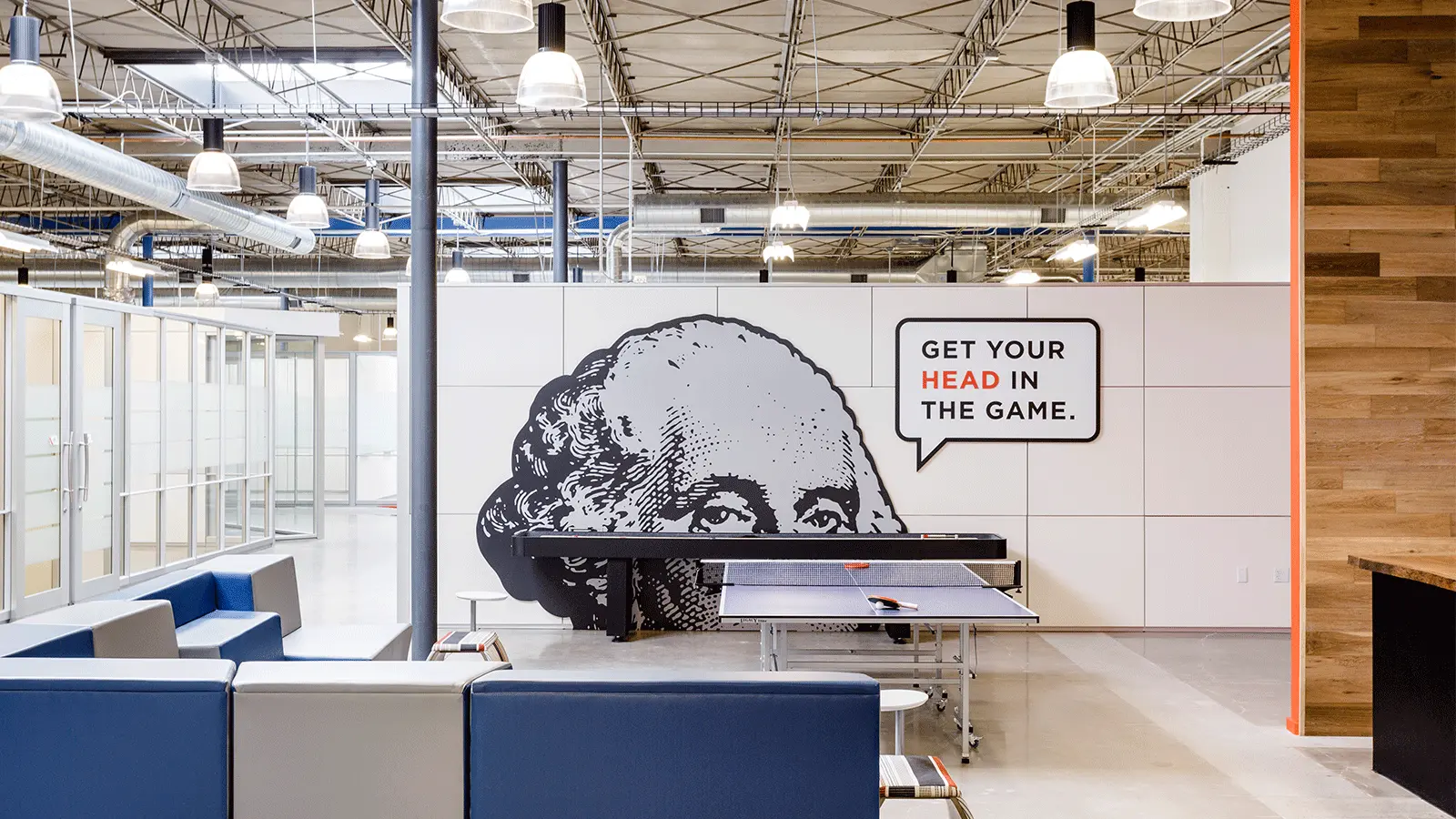 Home › Our Work Main › Projects › Headquarters
Headquarters
EaDo Business Magnet
PDR worked with TPC Real Estate, to design Headquarters – a coworking passion project. The team agreed that there was room to pioneer a new style of creative workspace for small to medium businesses in the East Downtown (EaDo) Houston market. The goal was to design a collaborative office environment that would attract businesses, seeking short-term leases and a fun energy that aligned with their cultural values.
Project Details
Square Footage: 30,000 SF
Location: Houston, TX
PDR Team
COLLABORATORS
Scott + Reid
The space today offers flexibility in terms of lease contracts, workplace privacy and collaboration, ease of technology and the ability to host community events. Careful curation of tenants and thoughtful architectural choices created a beacon of economic and creative activity for the community, a culture of inter-enterprise collaboration, and a resource that enhances workplace performance and wellbeing, leading to business success.
GET IN TOUCH WITH US
Have an inquiry or some feedback for us? Fill out the form below to contact our team.