FTI Consulting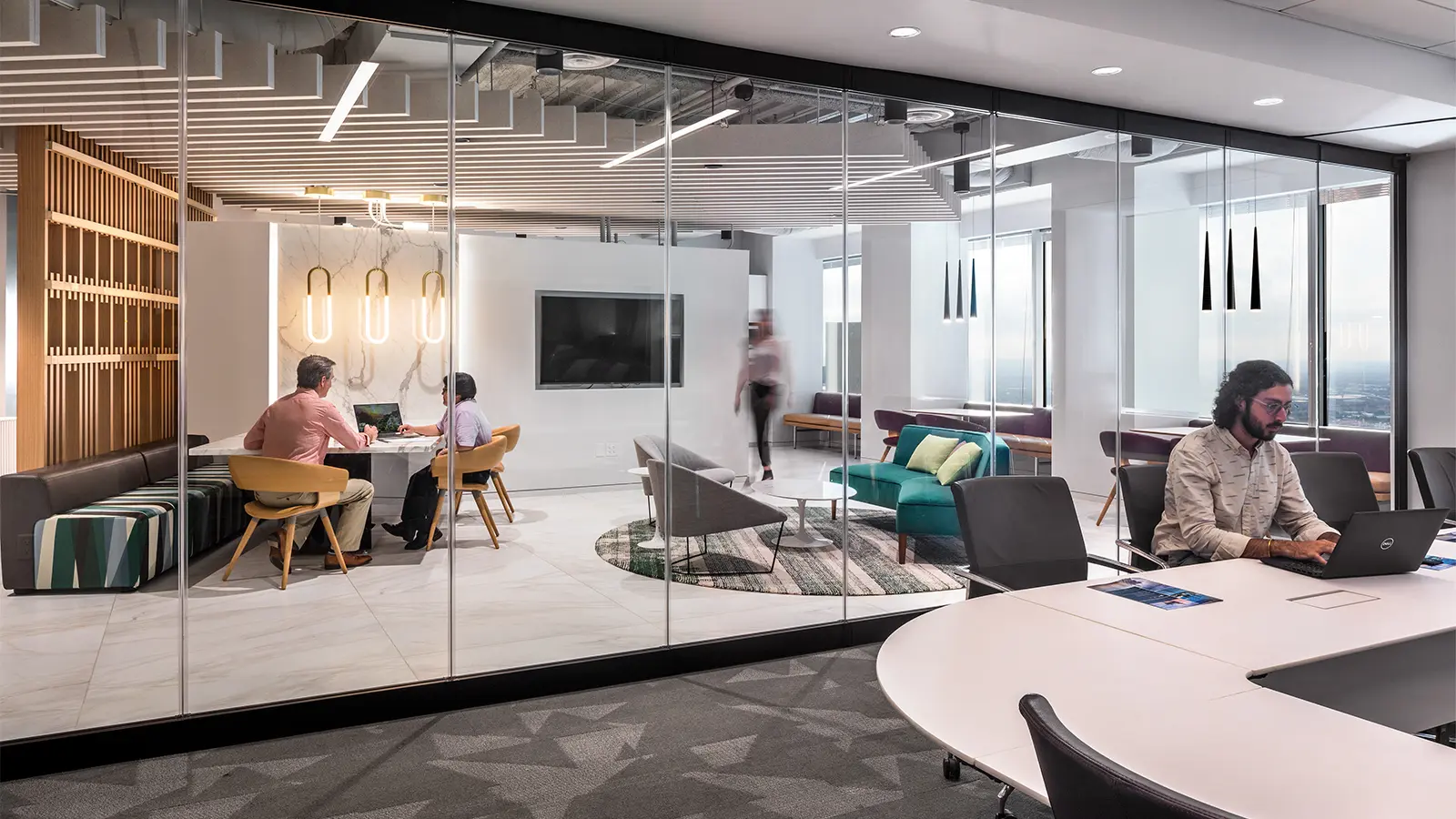 Home › Our Work Main › Projects › FTI Consulting
FTI Consulting
Collaboration, Connectivity, Innovation, and Discovery
As an independent global consulting firm helping organizations manage change, mitigate risk and resolve deputes, FTI Consulting needed a strategy and expert help to nail down a cutting-edge office design celebrating collaboration, encouraging efficiency and enhancing their reputation.
Upon entrance through the reception area, visitors and employees are welcomed into a multi-functional, central office space for casual meetings or for grabbing small bites, lunch, or a cup of cold brew coffee.
For larger gatherings, large glass pivot doors fold back into the walls opening the conference room to offer more space. Like the rest of the office, this space is consistently supporting and promoting spontaneous conversations!
Project Details
Square Footage: 14,700 SF
Location: Houston, TX
PDR Team
COLLABORATORS
MKA
HITT
Debner
Knoll
Agile Interiors
The overall workplace is designed around neighborhoods that contain open work stations, closed offices, and meeting rooms. To remain in constant connectivity, private offices are lined with glass, and also branded vinyl to allow for some privacy.
Technology is strategically integrated throughout the office so that teams can efficiently work from anywhere in real time to continue to solve problems.
By strategic design, we helped encourage collaboration and connectivity so that innovation and discovery happen quicker. Employees are proud to be working in an updated space supporting their work and are confident to host clients because of the cohesive design throughout the entire office.
GET IN TOUCH WITH US
Have an inquiry or some feedback for us? Fill out the form below to contact our team.