Fortune 500 Company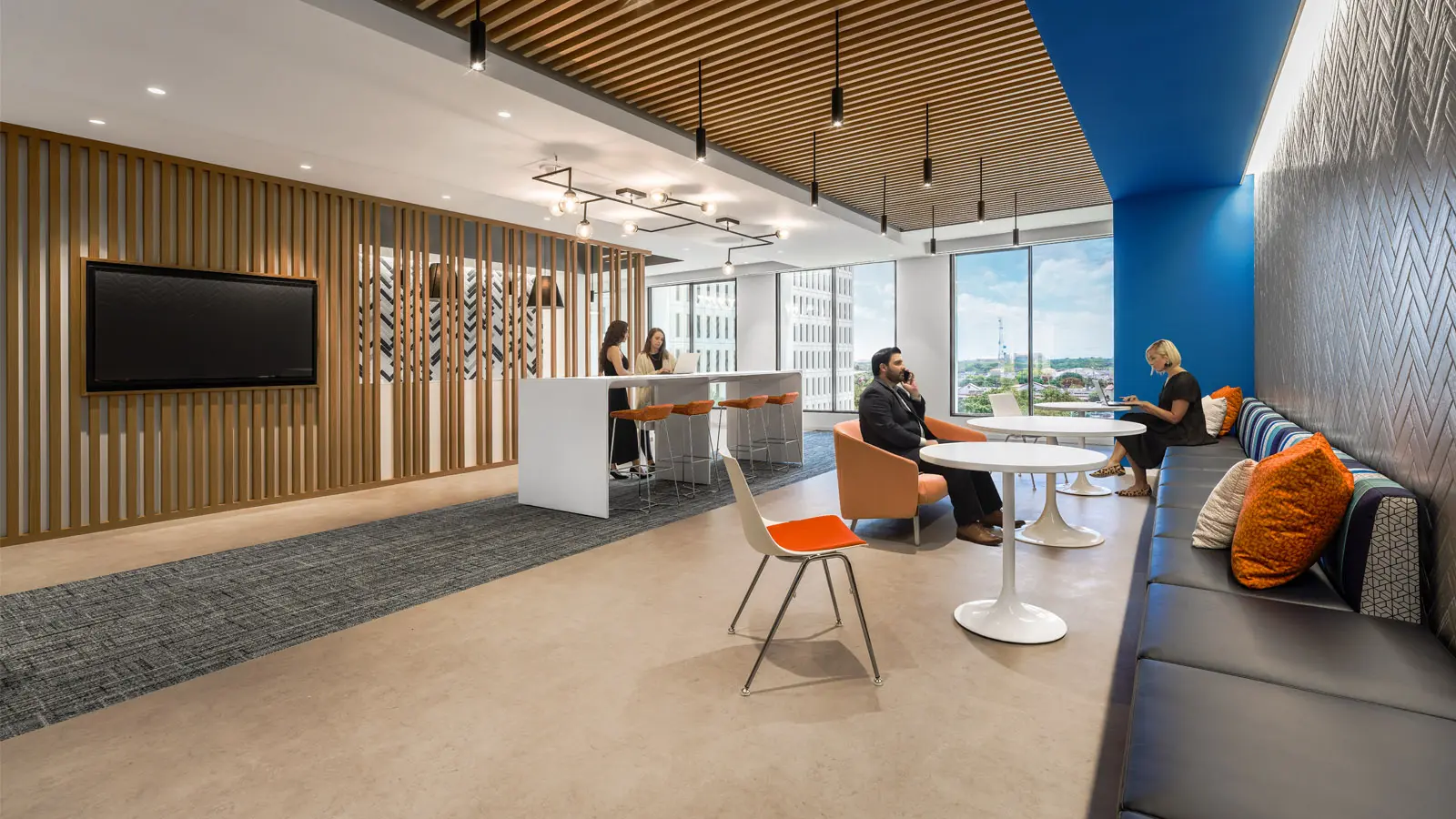 Home › Our Work › Projects › Fortune 500 Company
Fortune 500 Company
Workplace Pilot
Located near downtown Houston, we designed two floors for this Fortune 500 Company to discover their employees' optimal office layout, and preferred aesthetic for their next large-scale office! We strategically created a series of spaces that encourage wellness and relaxation as much as they do concentration and collaboration.
The company's previous space lacked natural light throughout the office and spaces for culture to thrive and for spontaneous innovation to occur.
Now, each floor contains walking paths at the perimeter of the building and glass-lined offices in the center, allowing all spaces in the office capture natural light. Meetings can occur in private offices, in the reservable, secluded meeting areas at the ends of each floor, or in the spacious bright, and vibrant central hub.
Project Details
Square Footage: 45,000 SF
Location: Houston, TX
PDR Team
COLLABORATORS
EBE Consulting Engineers
Harvey Builders
Office Pavilion
Agile Interiors
Debner
Workplace Solutions
Located in the middle of each floor, the hub serves as a multi-functional space welcoming visitors, additional meeting space, and brings employees together to help foster culture.
Each floor tests different office furniture configurations, preferred color palettes and architectural elements, and provides a variety of spaces for employees to find their preferred way to work!
GET IN TOUCH WITH US
Have an inquiry or some feedback for us? Fill out the form below to contact our team.