ExxonMobil Technology Center – Shanghai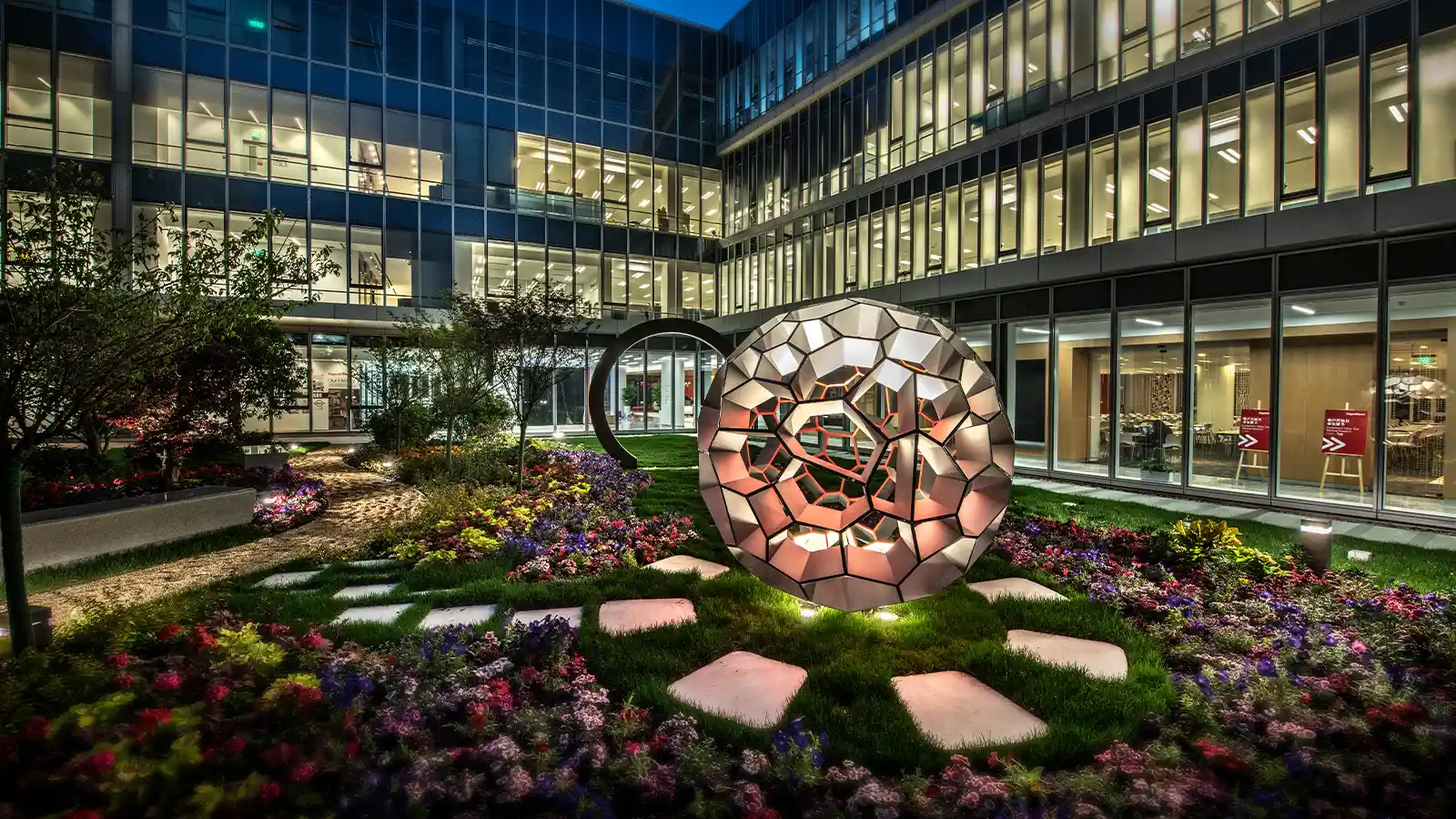 Home › Our Work Main › Projects › ExxonMobil Technology Center – Shanghai
ExxonMobil Technology Center – Shanghai
3.75 Million Collisions Per Hour
Immersive and Authentic
Imagine walking in and around a built environment and your jaw drops. That's a WOW factor. Now imagine if you had WOWs scattered throughout your office.
At ExxonMobil Shanghai Technology Center, we activated their brand experience through a series of art installations to WOW visitors and employees. This enabled ExxonMobil to leverage their workplace as a storytelling tool.
Our approach was very strategic. Before designing, we partnered with the project team to align enterprise-level goals. Our riddle-solving process felt a bit like adapting a novel for the stage.
ExxonMobil was the author; PDR the playwright.
Our client authored the original content – the brand, purpose, mission, vision, products, and marketing communications. We adapted the bank of content to build stories for the Shanghai audience.
Project Details
Location: Shanghai, CN
PDR Team
COLLABORATORS
Through bespoke artistic installations, our team bridged the narrative gap. We learned what would resonate with the local audience and adapted existing content to become something new and authentic. We made something they would relate to on personal and cultural levels—something they could see themselves in, care about, and make their own.
One example of a brand experience at ExxonMobil Shanghai is the Voronoi Moon, a reflective sphere with partitioned planes communicating strength and balance. The exterior of the structure reflects the colors of the garden. The interior surface of the sphere is painted red to represent the strong, foundational bond between ExxonMobil and China. At a specific view point within the reception, the Voronoi Moon aligns with the Moongate. Viewers who stop and investigate these art installations and brand experiences are rewarded with:
Delight—illicit a positive first impression
Entice—encourage the viewer to come closer; learn more
Engage—reward the closer look with an aha! moment
GET IN TOUCH WITH US
Have an inquiry or some feedback for us? Fill out the form below to contact our team.