Energy Engineering Firm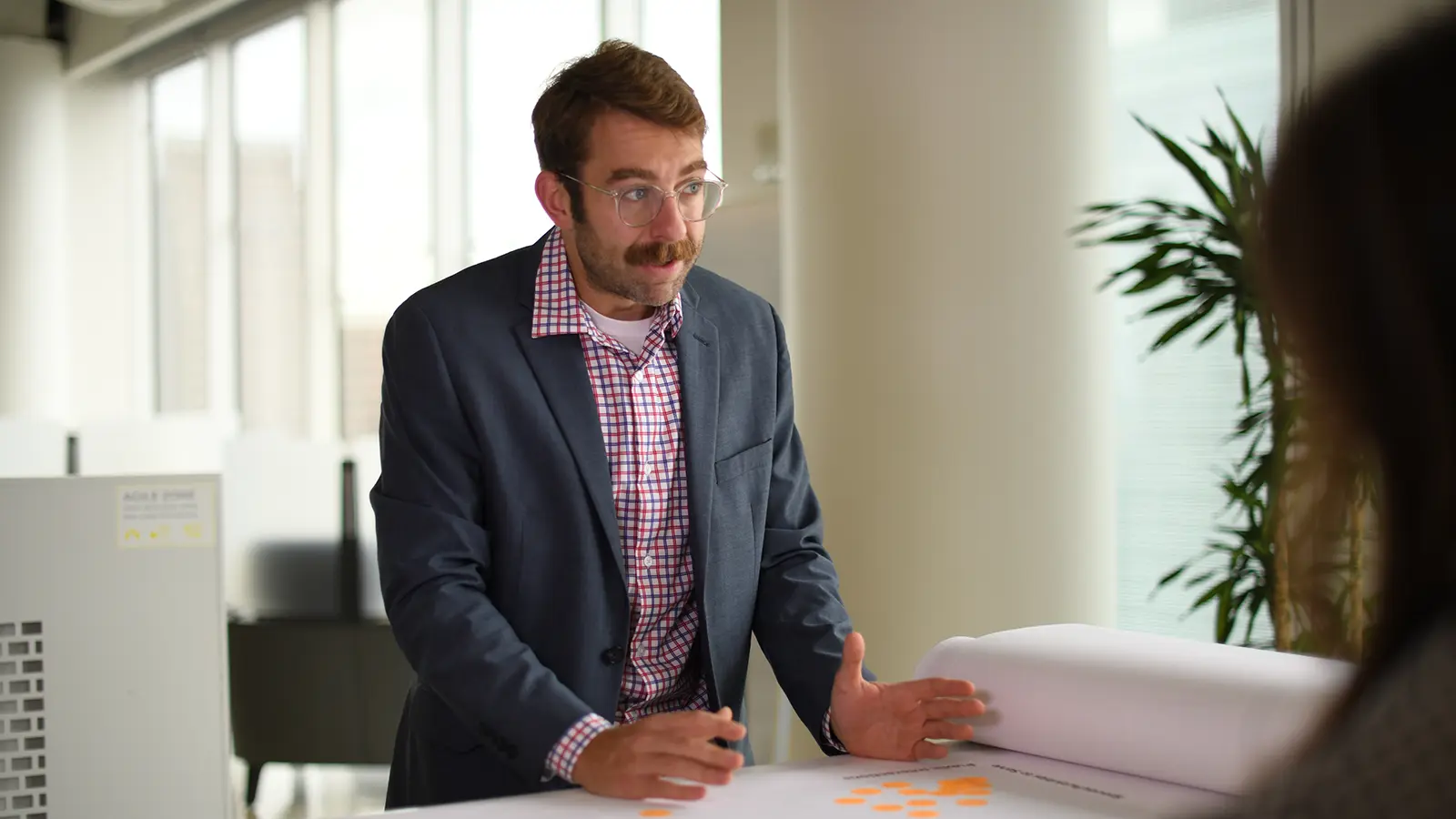 Home › Our Work Main › Projects › Energy Engineering Firm
Energy Engineering Firm
Shortening the shortlist
Out with the old and in with the new was the guiding mantra for the new headquarters of our Energy Engineering Firm client. As a progressive, global company serving the energy technology industry, they became acutely aware of how outdated their current space had become. It simply had not kept pace with the changing work habits of the organization.
As the expiration of their lease neared, the company realized they were ready for the next phase of their evolution. Furthermore, the company was committed to leading the way toward energy transition and meeting aggressive ESG goals and objectives.
Our Consulting team's close engagement with the client from the early planning stage allowed us to help them develop a re-imagined workspace to achieve their objectives. They wanted the site to be a natural offshoot of their approach to business, convey their purpose and express their unique vision and values to employees and clients.
A key challenge was meeting a tight deadline: the firm needed to relocate a 2400-employee operation in just three months.
From the outset, we collaborated with the real estate broker, assisting in accelerating the selection of an appropriate location. Along the way, we recognized that the current metrics used to evaluate site suitability were no longer practical in today's ever-evolving work environment, and we wanted to assure the firm that they were making the right decision in terms of size, space, and location. In fact, our keen understanding of how employees engage and experience space and how workspaces influence productivity, helped move them forward with confidence during the decision-making process.
Our research-based real estate strategy uses a "scorecard" to assure that people, planning, and place were in an ideal alignment with the company's objectives. On their behalf, we tracked 150,000+ data points that cover aspects and attributes of corporate culture, organizational transformation, human behavior, daily staff activity patterns, productivity, communication, technology, performance expectations, work-life balance, and more.
Our thoroughly holistic approach resulted in a short list of real estate options ranked for consideration. The final determination resulted in a 59% reduction in space needed, and a seamless transition back to the office. Some 82% of employees expressed satisfaction with the transition.
Besides attaining buy-in from key staff, the process was also successful in gaining agreement among company leadership regarding their vision for the future.
GET IN TOUCH WITH US
Have an inquiry or some feedback for us? Fill out the form below to contact our team.