Dominion Energy Workplace Pilot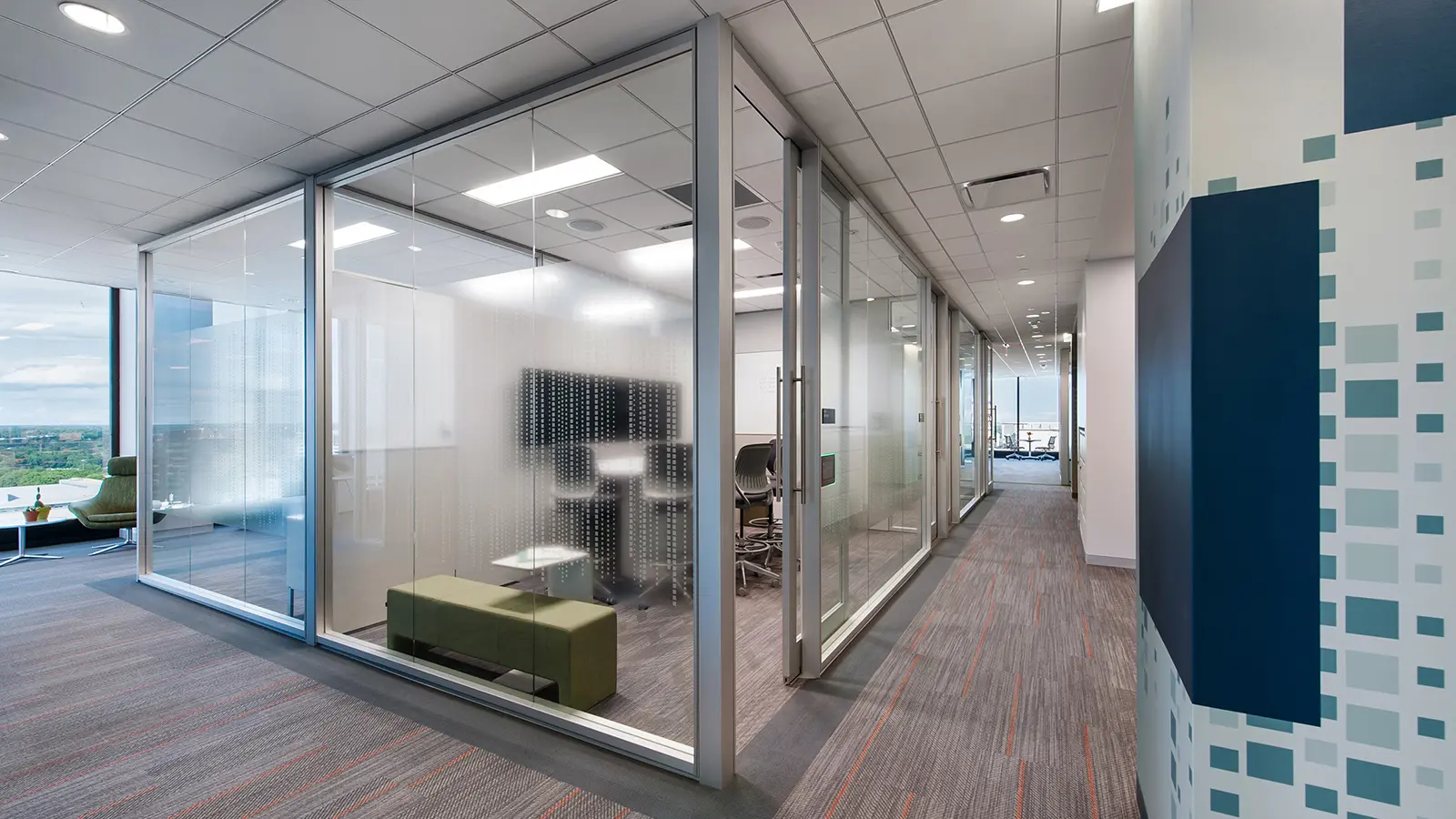 Home › Our Work Main › Projects › Dominion Energy Workplace Pilot
Dominion Energy Workplace Pilot
A Living Lab - Try it Out!
Dominion is a public utility company providing electricity, natural gas, and energy services to customers in the Midwest, Mid-Atlantic, and Northeast regions of the U.S.
Dominion's Workplace Project team is challenged to deliver effectively designed workplace to help Dominion achieve their long-term goals, to attract and retain the best talent, to be a leader in their industry, and to lead the revitalization of downtown Richmond. PDR began working with Dominion in 2014 as part of a multi-disciplinary, collaborative Master Plan process.
As part of the planning process for Dominion's Richmond-area facilities, PDR worked with Dominion to identify representative business units then design and build a Workplace Pilot to house those businesses while at the same time testing a variety of workplace design solutions to support Dominion's core values and future workplace success measures. The one floor project integrates concepts like flexible design and architecture, access to technology, spaces to support mobility and collaboration, and improved employee wellness.
Project Details
Location: Richmond, VA
COLLABORATORS
Commonwealth Commercial Construction Inc
Herman Miller
Steelcase
DIRTT
PDR's Consulting teams were critical in the success of the project. Dominion worked closely with all of PDR's consulting teams from Portfolio Planning, Change Management, Communication Strategy, Migration, to Workplace Performance.
Dominion's Workplace Pilot provided valuable data, metrics and feedback that are now being used to inform design decisions for their new downtown Richmond towers.
GET IN TOUCH WITH US
Have an inquiry or some feedback for us? Fill out the form below to contact our team.