A Multinational Law Firm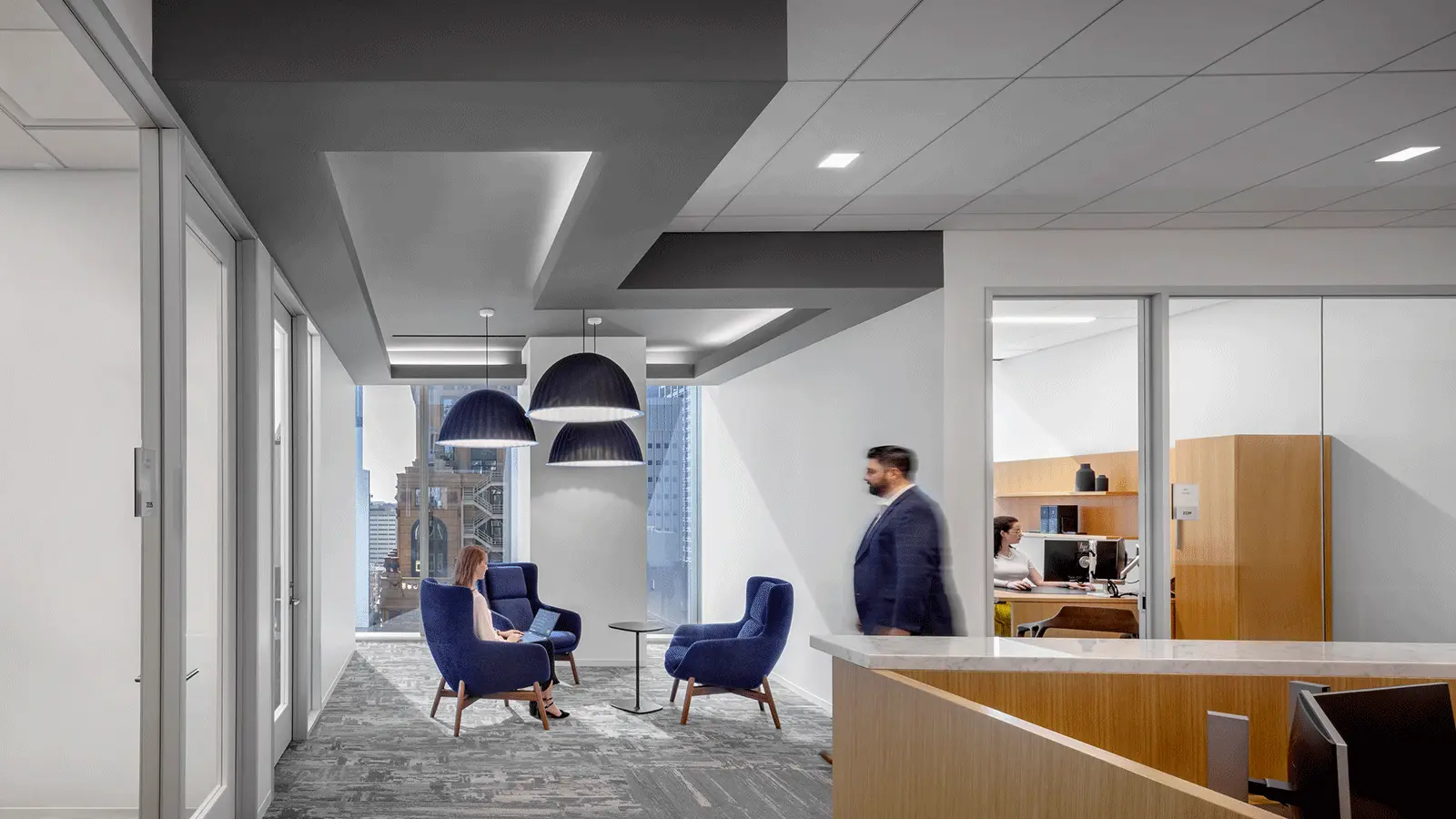 Home › Our Work Main › Projects › A Multinational Law Firm
A Multinational Law Firm
Driven by the Need for Outstanding Legal and Commercial Advice
This multinational law firm maintains a long and distinguished history of supporting clients in major financial centers to emerging and growth markets.
As they represent many of the world's leading corporations and major financial institutions, the law firm's work is driven by the need for outstanding legal and commercial advice.
Previously moving from a temporary office, PDR was engaged to design a permanent Houston office. The Law Firm's headquarters is located in New York, so PDR worked closely with a local and New York team to align local end-users' needs with the law firm's global standards.
To successfully continue to work in today's global marketplace, the law firm is committed to attracting, retaining, and advancing a diverse population of top lawyers and professionals. They embrace cultural and personal differences.
Project Details
Location: Houston, TX
PDR Team
COLLABORATORS
CBRE
Infinity Engineers
Walter P Moore
SLR
Gallant Builders
Debner
PDR designed a classic, professional, and clean office environment where their diverse people feel valued, engaged, and eager to contribute to success.
The front office space was purposed for high profile meetings and trainings with an adjoining servery for catering lunches.
With natural lighting having countless mental and physical health benefits, like helping to boost productivity or lowering the overall level of eye strain, the majority of offices are located on the window perimeter of the building. Offices are lined with glass to maximize daylight throughout the office. Clients and employees can communicate and focus clearly without stress.
GET IN TOUCH WITH US
Have an inquiry or some feedback for us? Fill out the form below to contact our team.