Home › Our Voice › Articles › Wishes Made Reality Through Design
Wishes Made Reality Through Design
Making a difference in the lives of others is a hallmark of PDR's Design + Architecture, Consulting, and Brand work. When JLL project manager Kent Wiseman approached us with the opportunity to bring happiness to kids through Make-A-Wish® we jumped at the opportunity to participate. JLL and Kent have been longtime supporters of Make-A-Wish and we were honored to join their team.
While Make-a-Wish has traditionally provided kids with experiences involving travel, the pandemic prompted a change of direction. Wishes began to be fulfilled via a variety of at-home requests, including everything from custom-built play structures to themed room remodeling. Based on our expertise in creating customized spaces that prioritized experience, we were eager to get to work on this new challenge.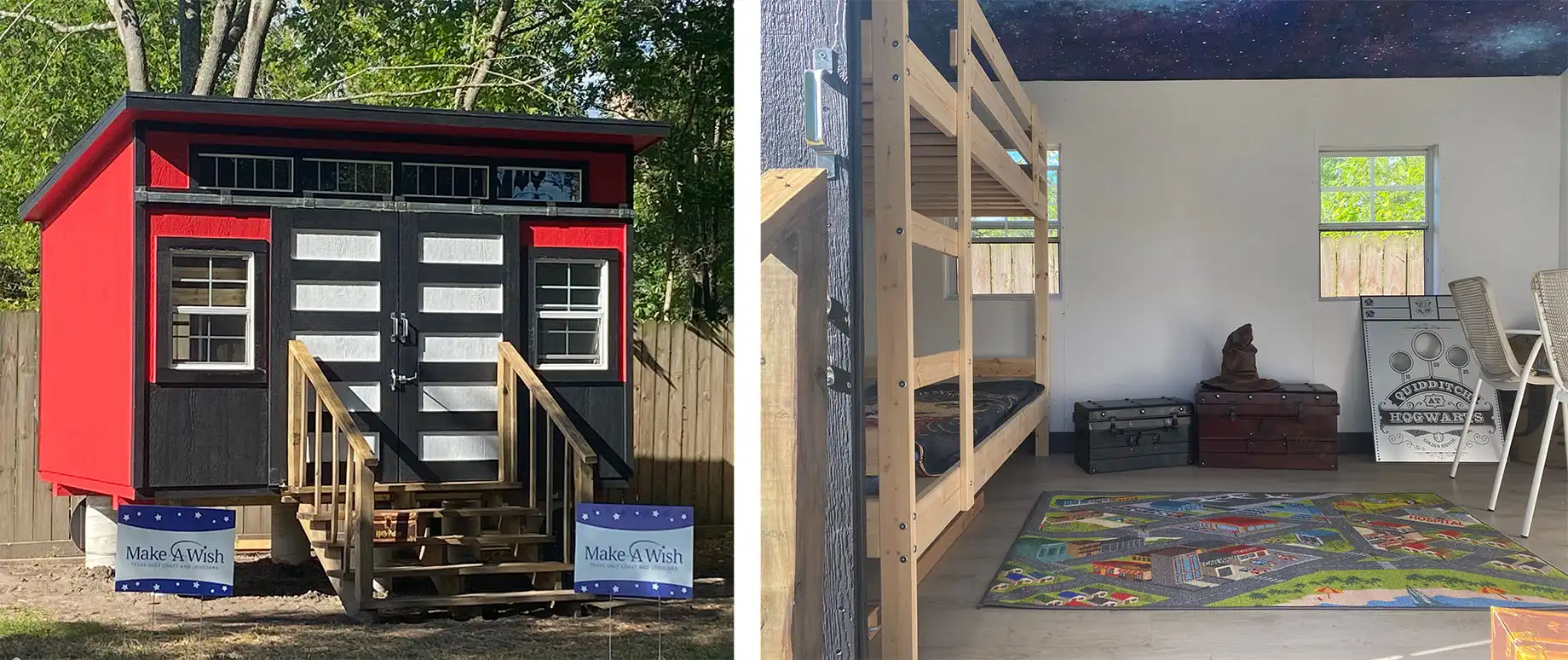 To date, we have helped two children realize their wishes, led by the efforts of our Principals Peter Fisher and Marc Bellamy. Team One competed Carolyn's Woody and Jessie-inspired playhouse and barn, while Team Two focused on Leonardo's wish for a Harry Potter Hogwarts Express playhouse. Both teams brought an energized spirit to these projects, quickly correlated their capabilities, and set aside personal time to see the projects through to completion.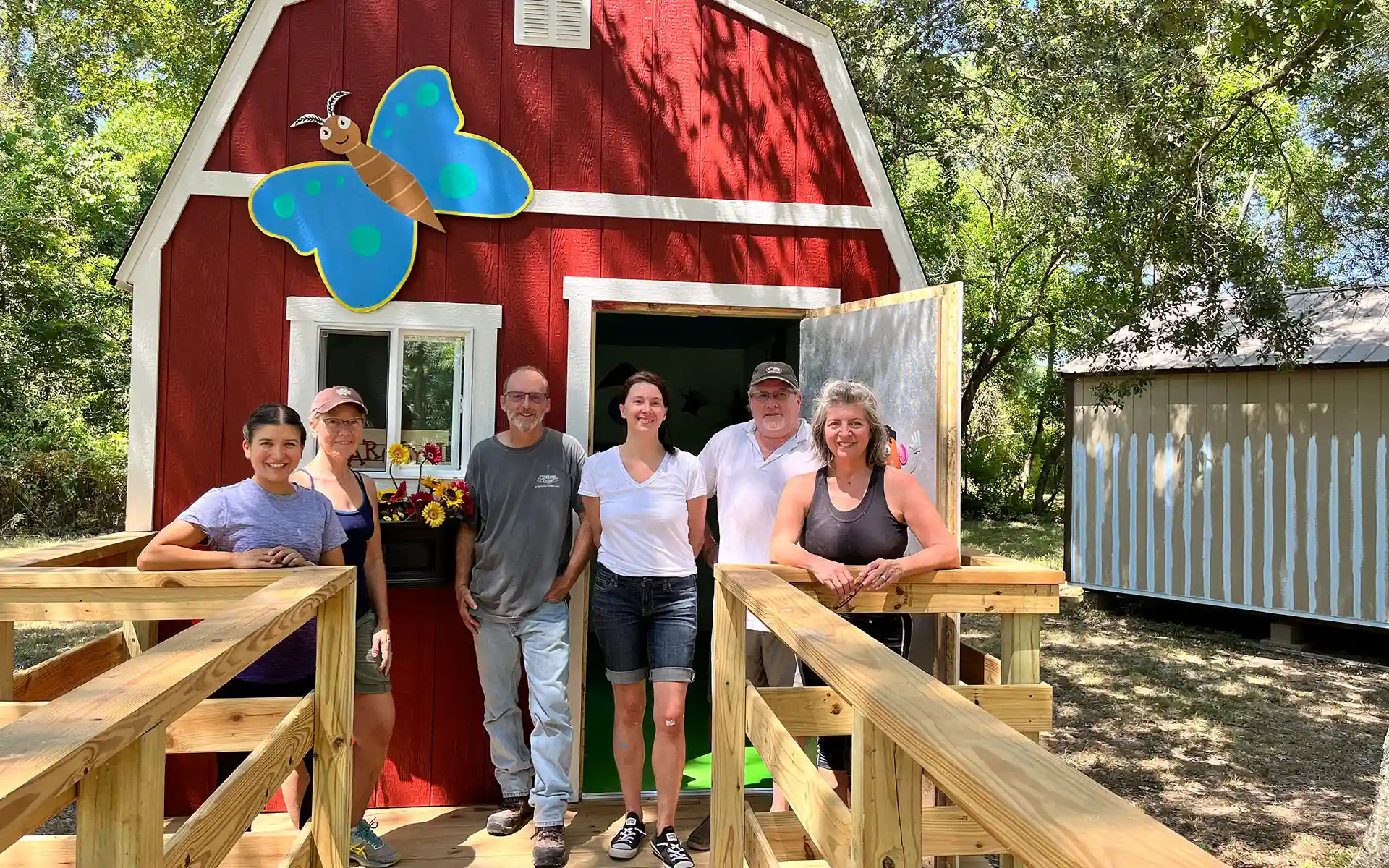 The design teams kicked off both the Make-a-Wish projects with an initial family visit to gather details about the wish, explore the site, and conduct onsite design visioning and programming. Then, we hit the drawing boards to create designs much as we do for professional clients. Once Make-a-Wish and the family approved the design, we worked with Harvey Builders and Gallant Builders to build the structures.
Once the structures were complete, our employees joined the construction team on the final weekends to bring the play structures to life, painting and providing the special touches.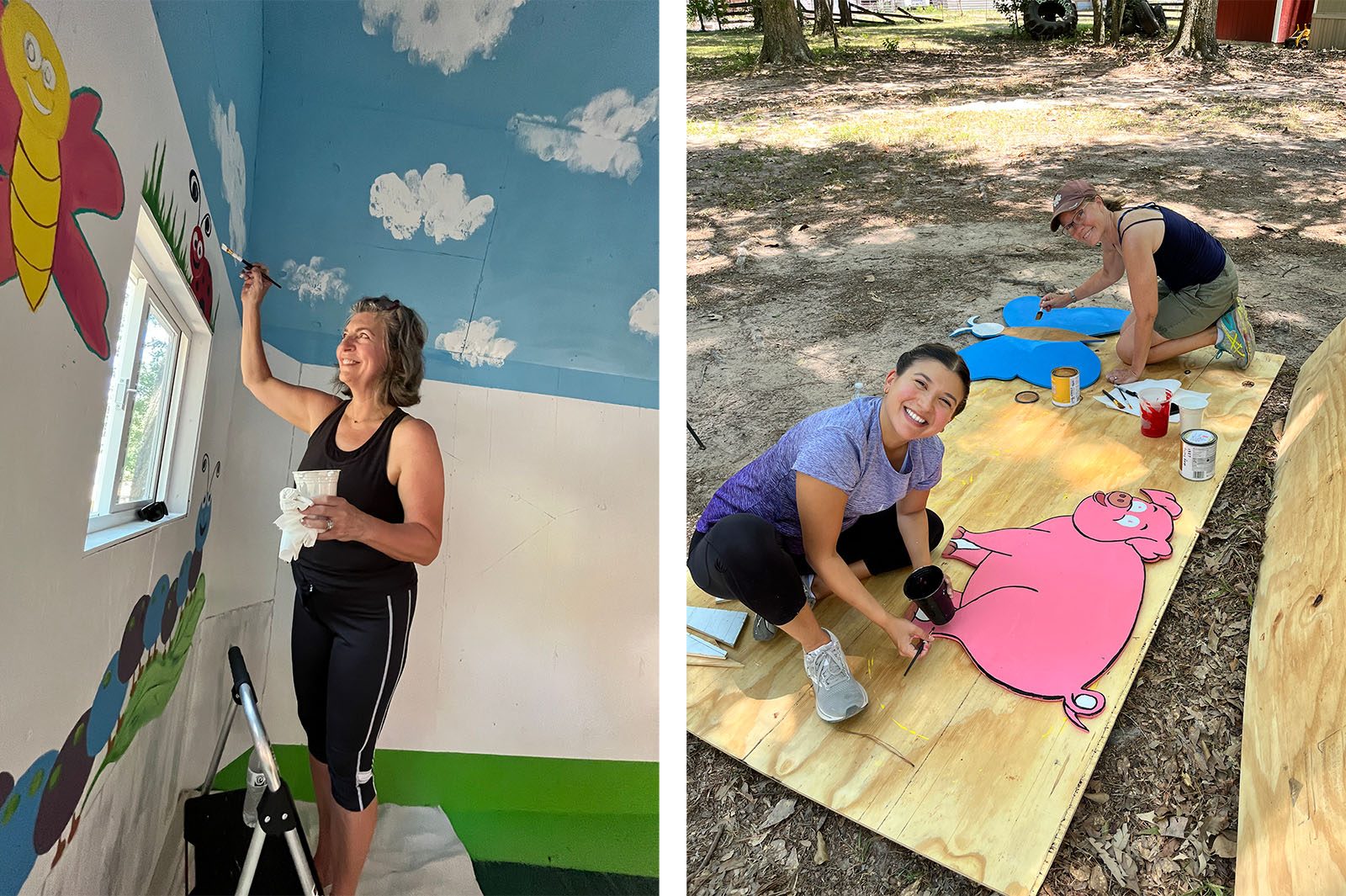 Everyone at PDR who participated feels a great sense of pride in being able to apply their creative expertise to such a meaningful activity. Says Peter, "It is an honor to be associated with Make-a-Wish and it has been an absolute joy helping to make children's wishes come true. We look forward to continuing our relationship with Make-A-Wish and using our design talents to bring joy to the children and families."
Peter sees this need was more than a one-time event and has since volunteered to be on the Make a Wish Builders Committee, which works to build teams and processes to help make these at-home wishes come true.