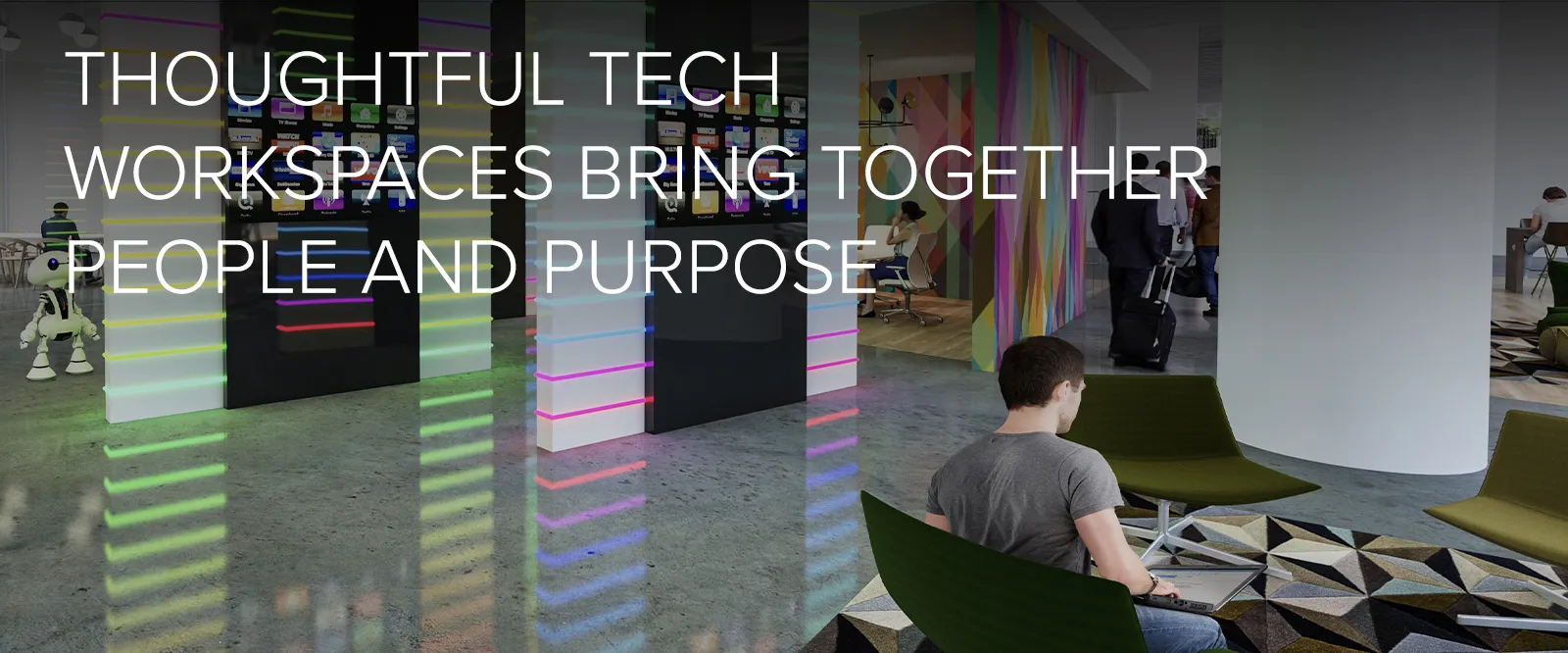 Home › Our Voice › Articles › Thoughtful Tech Workspaces Bring Together People and Purpose
Transforming Tech Spaces
The wow-factor. It's a common idea discussed during conversations with tech companies about their hopes for their workspaces. We understand visionary companies appreciate one-of-a-kind, edgy spaces that differentiate their brand and culture, what some call "out there" design. Design that brings that certain fascination and reaches beyond it with out-of-the-box thinking geared to support each company's unique objectives.
It's important for office design to be inspiring, but there are some practical principles that can, and should be, incorporated into the design of real-world tech workplaces to ensure they convey an exciting, sophisticated allure that accommodates progressive thinking and inventiveness.
We also realize that different departments within a tech company, and executives and managers, and staff within those departments, may have distinct needs and desires in mind. They are looking to us to fulfill them with a design that supports an over-arching, generalized goal of maintaining a high level of efficiency and productivity throughout the organization.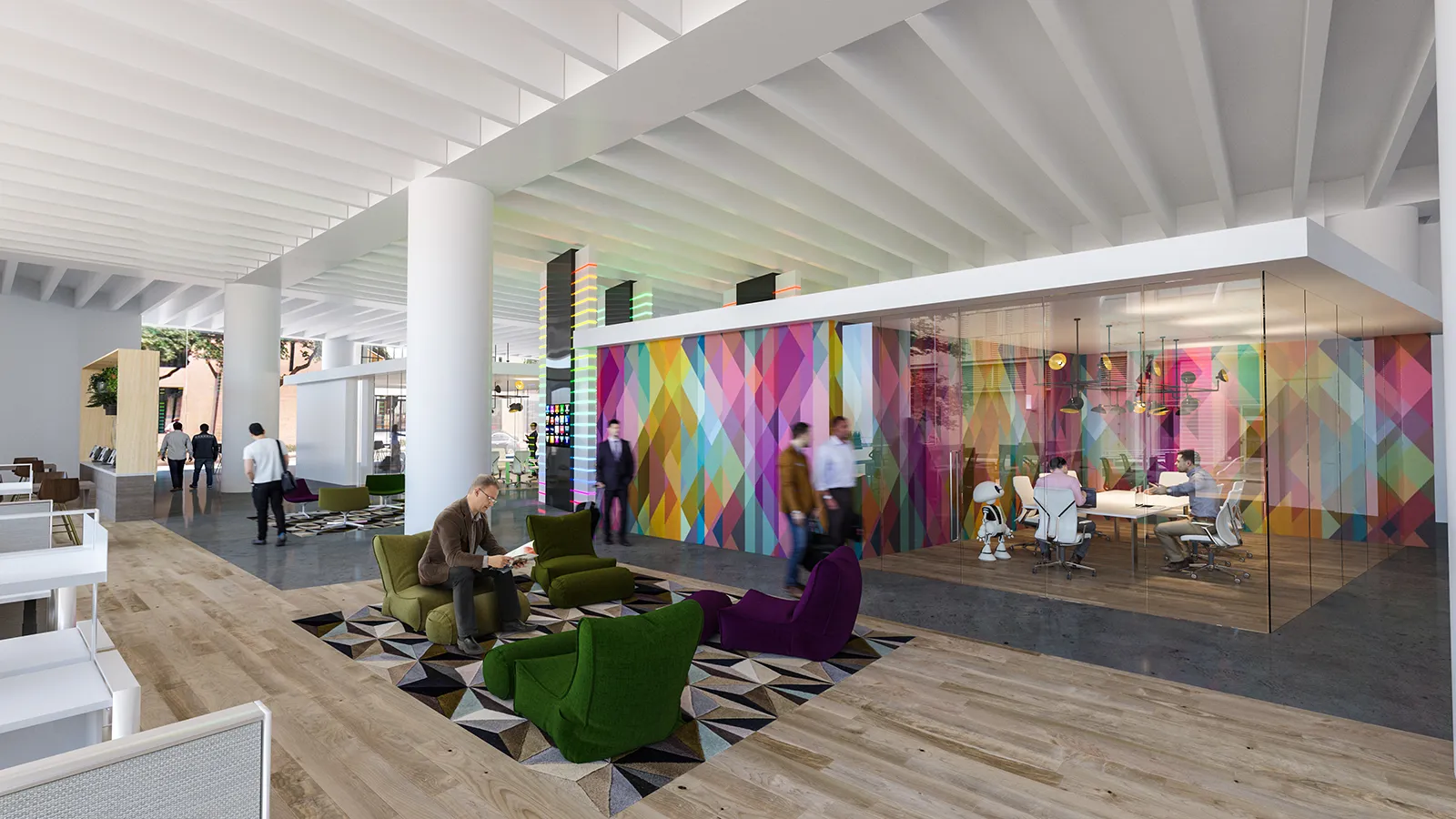 A Balancing Act
A starting point for transforming a company's vision into a tangible space is almost always best addressed by asking specific questions about how they prefer to balance and promote various work styles. For instance, how much of what you produce is the result of collaboration? Do you get more results from independent work? How do work styles affect staff satisfaction and happiness?
We approach it from a workplace strategy lens, classifying work styles into buckets—100 percent individual work, those constantly on the move, a hybrid of styles, etc. The space needs to be true to the need of those who work in it. When we classify an organization by virtue of these work zones, we can produce a ratio of the spaces a client needs based on the data.
There is no finite, all-purpose, one-size-fits-all solution. Ideally, every company should accommodate diverse solutions that accommodate a variety of people. It's the layering of variety that allows it to appeal to more people. This also allows for flexibility in future change.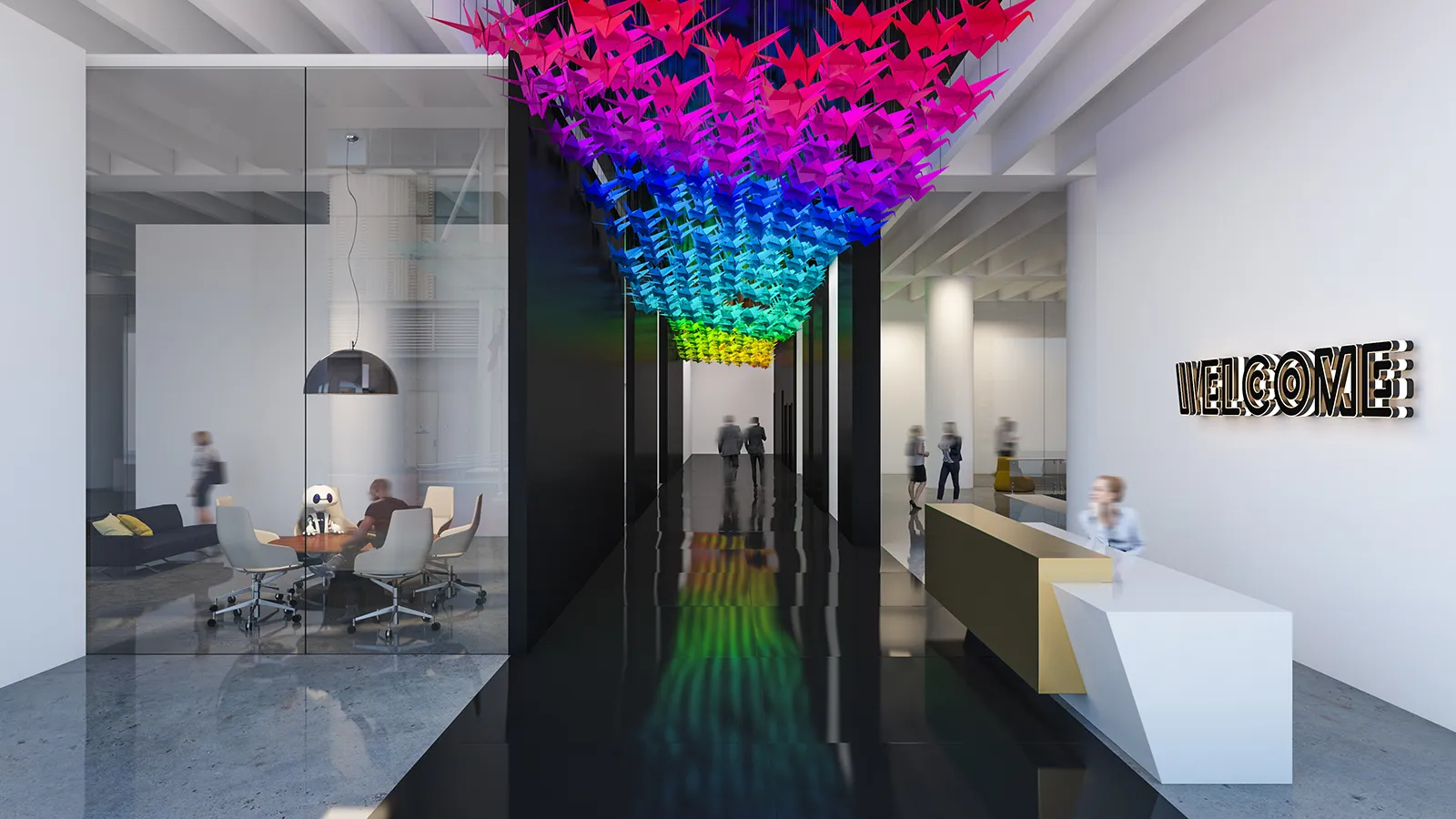 A Sense of Community, A Point of Pride
Constructing workspaces that encourage and develop a spirit of teamwork and a sense of community are very important in design. The work areas, the gathering places, the amenity spaces—all should reflect a company's individual image while enhancing the intellectual, emotional, and physical well-being of employees. When spaces are built to foster collaborative energy, creative thinking is amplified, and great discoveries happen. This can ultimately serve as a point of pride for employees, and can differentiate a company from its competitors in a way that also makes it more attractive to new hires. In the current environment, being able to attract and keep top talent is a key aspect in maintaining market share.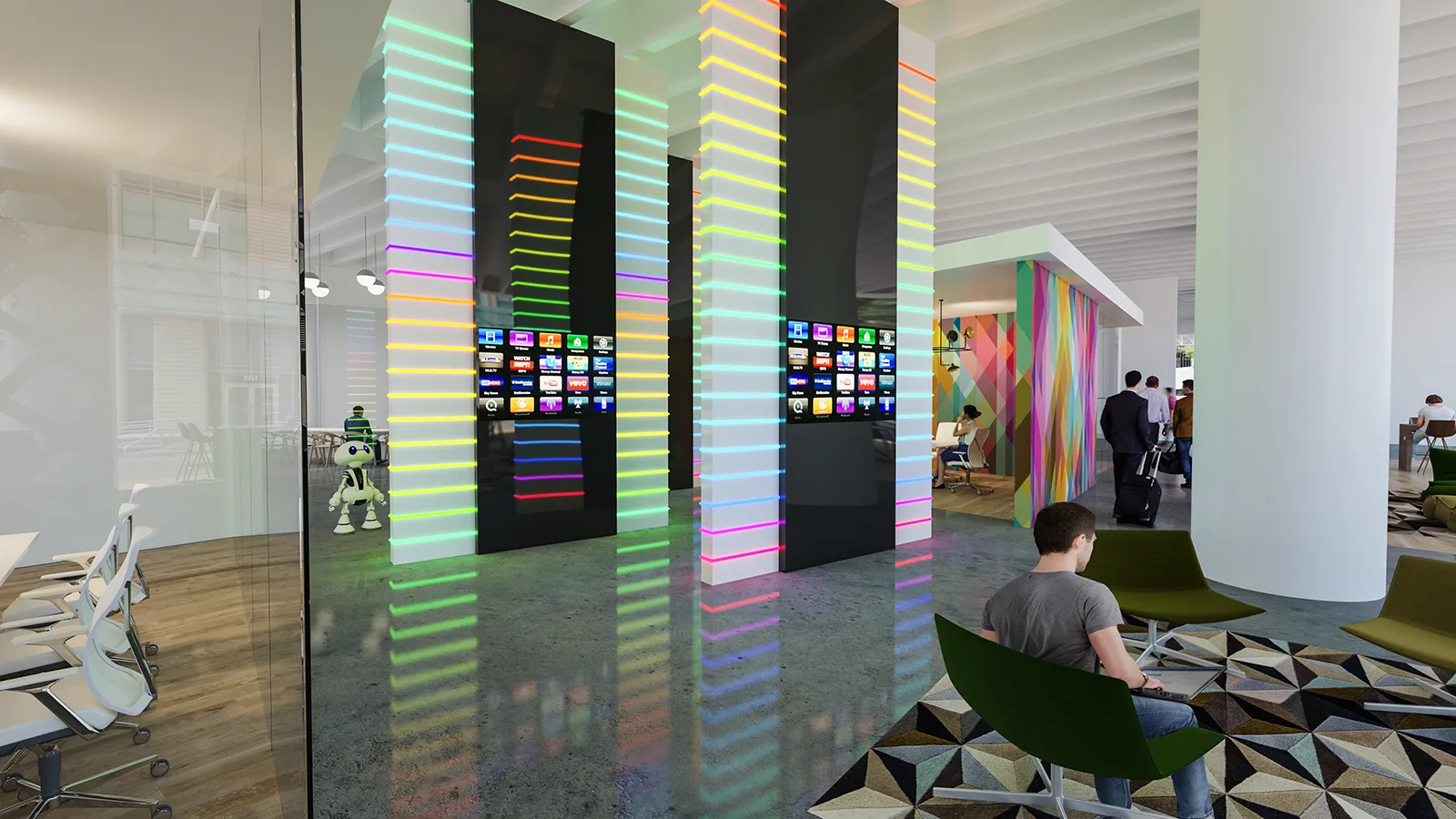 A 360-degree view
Every space, every room, every hallway, and every place your staff chooses to sit, collaborate, think, mingle, or relax at work, can be considered a touchpoint for your corporate culture, values, and brand. Collectively they should build an exceptional experience that is emotive, connective, and memorable. Recognizing this fact, we ensure our designs encompass a 360-degree view.
We are keen on assuring that each area combines with other areas into a cohesive whole, ultimately in an atmosphere that encourages top performance while ensuring employees are happy in their jobs and want to stay there.
We develop an experience strategy, where your staff travels during their workday (or night); and then hone in on what that experience requires to thrive. Every aspect of every space should in some way support business action, yet at the same time, experiencing those spaces should naturally draw people in like gravity. As such, it's desirable to ensure every area sparks creativity and motivates employees to do their best.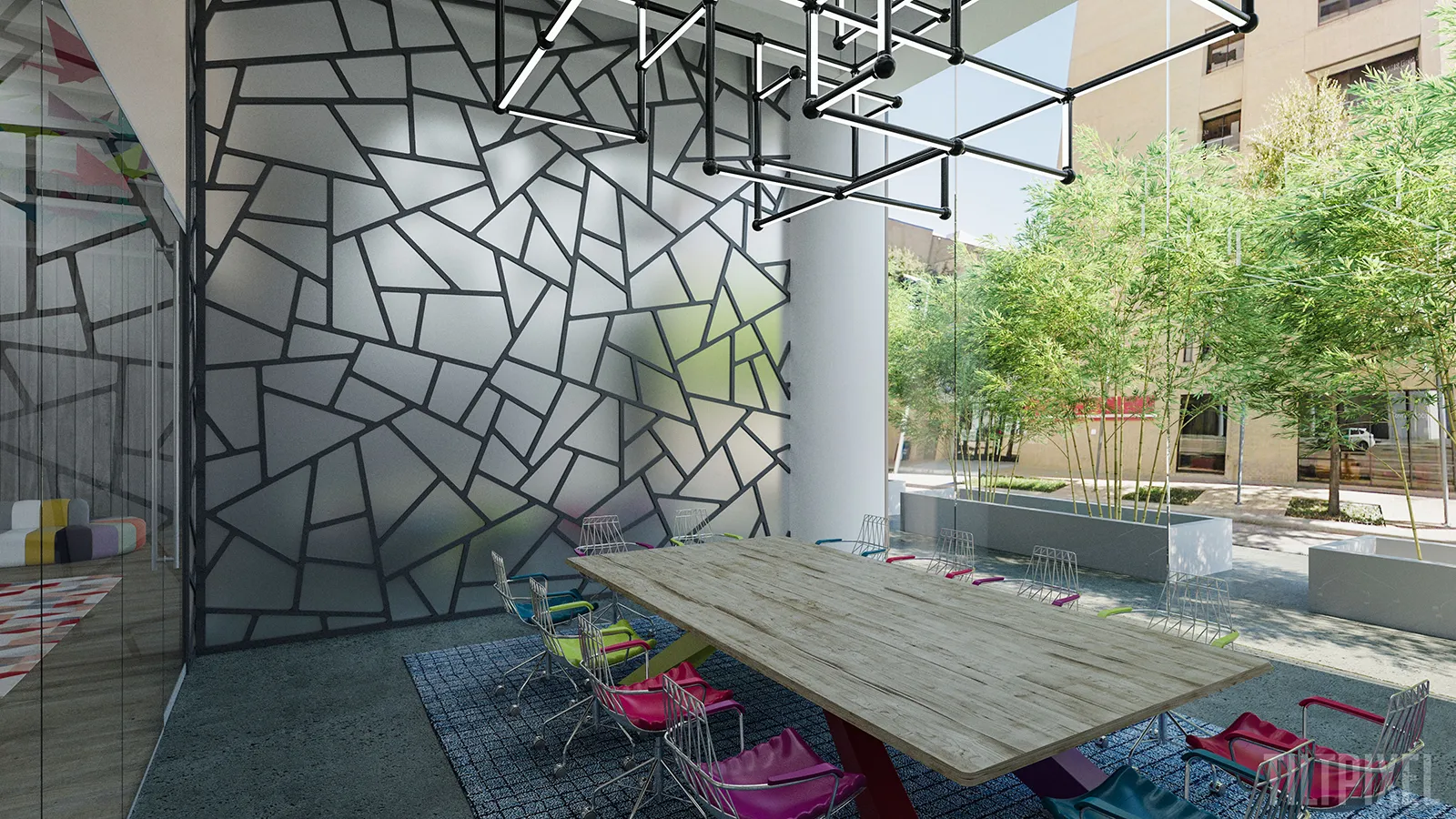 Flexibility for the Future
Tech companies move forward fast. They are on the front lines of researching and developing new tools and applications that have the potential to positively influence every aspect of life on our planet… and beyond. Change is the byword of these companies! Therefore, their workplaces must be flexible enough to accommodate and fortify them today and tomorrow. The components of their spaces should be easily switchable and upgradeable. Think modular seating, movable pods, open floor plans with options for reconfiguration, remote networked communication capabilities, and mobile workstations.
To make this happen, our team never comes to the table with any preconceived ideas about what a tech company's needs are. Instead, at the start of the project, we convene all stakeholders in a series of meeting to reach a general agreement about the direction our design solutions should take. The information gathered during these initial meetings is vital to achieving the vision and purpose of any high-tech hub.