The Impact of Proper Furniture Preparation
Much of my career has been dedicated to coordinating and selecting unique furniture to enhance a project. It's an amazing journey filled with AV hurdles, functionality discussions, materiality choices, and some really gorgeous furniture.
First and foremost, furniture should take equal priority in terms of scheduling. At PDR, we believe in starting this early and integrating furniture design and requirements as part of our initial design conversations. This allows the design phases from space planning through design to run smoothly, and when we get to Construction Documents, there are few surprises. Let's stack hands and promise to make decisions sooner on furniture to allow fewer change orders and modifications. In return, furniture arrives on time and gets installed with little issue.
Some thought starters to consider:
How does the furniture need to support the company?
What new standards or lessons learned do I have to share?
What are the goals for furniture on this project?
How can the furniture dealer or team onboard sooner than later?
Second, have furniture conversations around intent and functionality with design and AV team involvement. Often, both AV and furniture are items 'put on the back burner' until the design and documents are almost complete; however, these items are critical for discussion prior to construction documents because of how integral each is to one another. Since coordination is often completed late in the process, there are trickles of architecture and furniture changes which unfortunately cost time and money. My suggestion – to unite and agree to meet at the integration station! No more last-minute holes to cut or power to change!
A few questions to ask at this stage:
What type of AV does this room get, and how does it impact furniture or architecture?
What power or connectivity is needed?
How does this space need to function?
What AV must be stored or mounted to furniture?
How can the AV installation look clean and hidden?
Lastly, furniture can be an extremely useful tool in your long-term plan for growth, flexibility, and user experience. Furniture can be used as a tool for change and evolution. This is usually at the forefront on large campus projects, but at PDR we embody this on projects of all sizes. We analyze how planning can impact future flexibility. We work to create standard space types and use a kit of parts to allow a scalable and future flexible approach to meet each client's goals. Let's continue to be future-focused and agree flexibility is key! Solutions that work in the near term and shift with your business over time ensure you have a lasting return on your investment.
Consider questions like:
How can a workstation be reconfigured into a private office?
Can we squeeze one more row in by understanding how your building works with the furniture sizes?
What if this space goes away next year, what can it be?
Do we need hard architecture, or can we solve it with furniture?
From here forward, let's all agree for furniture to not be an afterthought! Let's prepare early, dig in, and unify for optimal project success. Furniture is a useful tool to enhance your project aesthetics and goals! Let us help you understand where is moving and how technology is progressing! We are here to help answer those questions, leap over those hurdles, and get to the finish line!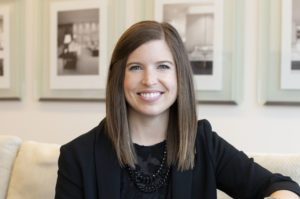 Heather Wright

Heather's experience and passion for interior design and furniture are vast and encompass being the Lead Designer on various-sized projects from large corporate campuses to small suite build-outs, from design to furniture to execution. This varied perspective allows her to predict issues and stay ahead of the game no matter what the scale.