Home › Our Voice › Articles › The Elements Of Hybrid Thinking
The Elements Of Hybrid Thinking
Our brave new world has ushered in a new breed of thinking that we refer to at PDR as HYBRID THINKING. This means balancing seemingly opposing concepts that are exponentially better together than in isolation. Organizations that adopt HYBRID THINKING are making change a choice rather than taking a reactive stance in instituting necessary changes. As 2022 has taught us, to accelerate future resiliency, we must make intentional choices that demonstrate transformational resilience.cadence.
To ensure we are making the right choices, be open to bold experimentation and strategies that—hold onto your seat—are destined to fail spectacularly. Then pick up the pieces. Evaluate, analyze, and assess so you can assemble a solution that fulfills your organization's goals. Success will follow, but only if guided by HYBRID THINKING, where seemingly opposing concepts meld together for exponentially better results.
Experience transformational resilience by applying these four components of HYBRID THINKING.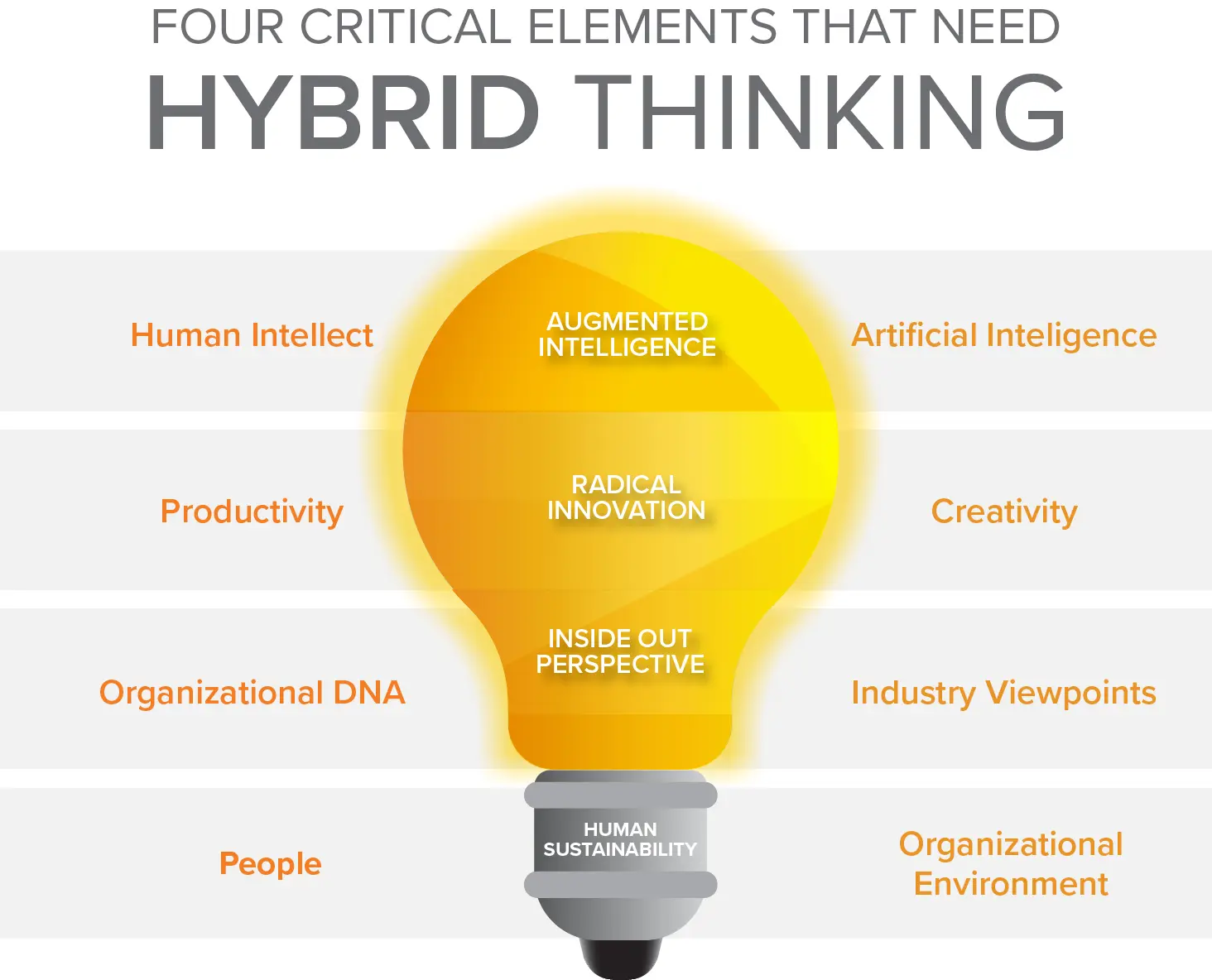 People at Their Best – Balancing People and Organizational Environment
People are the foundation of everything. Attracting and retaining the best talent has been a critical business issue for years, but the pandemic merely heightened the condition.
When we solve for people and ensure they are happy and healthy, we unleash their full potential. People desire connection with their colleagues, working toward a common goal that positively impacts the world, all while feeling their physical and mental best. Satisfying these desires in the context of an organization's aspirations and responsibilities amplifies a business's success.

Business on Purpose – Balancing Organizational DNA and Industry Viewpoints
The building blocks of your organization's DNA, including your people, their tasks, how they achieve, and their support, form the foundation that guides your future solutions.
Once you affirm this foundation, you can begin to seek external viewpoints relevant to you. Yes, explore within your industry; discover what peers and competitors are doing and why. But also explore outside your trade. There are leaders in other arenas solving for the same future you want to achieve.

Ideas that Differentiate – Balancing Productivity and Creativity
Good leaders respond to change, great leaders embrace change, but innovative leaders create change. Radical Innovation drives the success of organizations, setting the stage for market leadership. This balance of productivity and creativity generates revenue, efficiency, and relevancy that differentiates you from the competition. Rather than solely keeping up, you will be setting the pace.

Decisions that Accelerate – Balancing Human Intellect and Artificial Intelligence
If used correctly, artificial intelligence can amplify human intellect. Combining artificial intelligence with human intellect, we create something new, Augmented Intelligence, that is the future of decision-making.
Artificial intelligence can increase productivity but alone falls short because data by itself is just information without context. It requires human intellect to understand the nuances of analysis and its meaning for people. Decisions based on gut feelings don't always work, but data with context validates assumptions and informs the best decisions.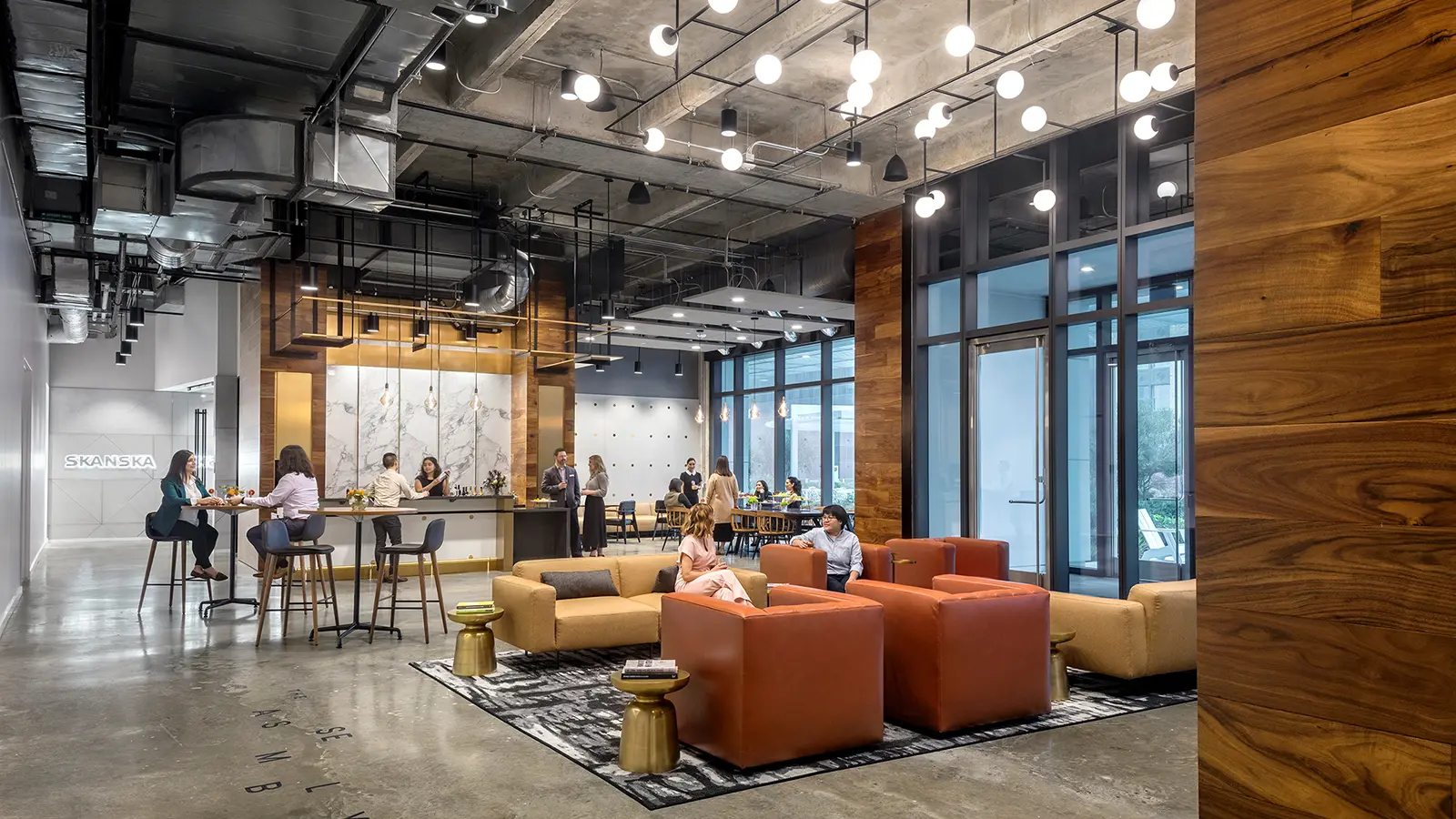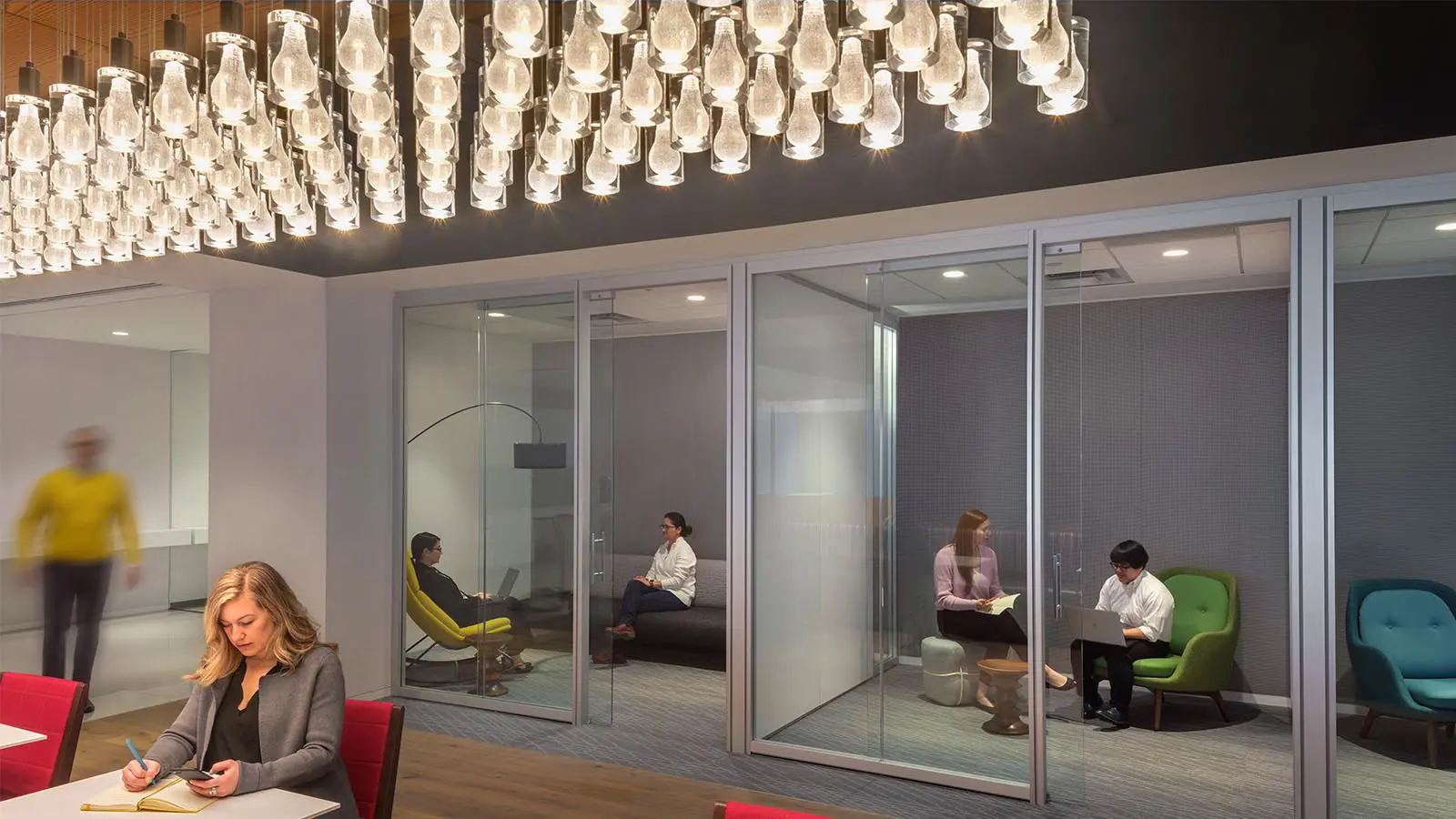 Embracing HYBRID THINKING requires you to fail spectacularly—with the goal of creating places and experiences that make your people, business, ideas, and decisions better. That is what makes transformational resilience possible.
This wraps our series on leveraging HYBRID THINKING to achieve better results for your organization. I hope this helped you experiment, learn, fail spectacularly, and move your organization forward. I would love to hear your stories and work to navigate a better future together!
– Lauri Goodman Lampson, CEO