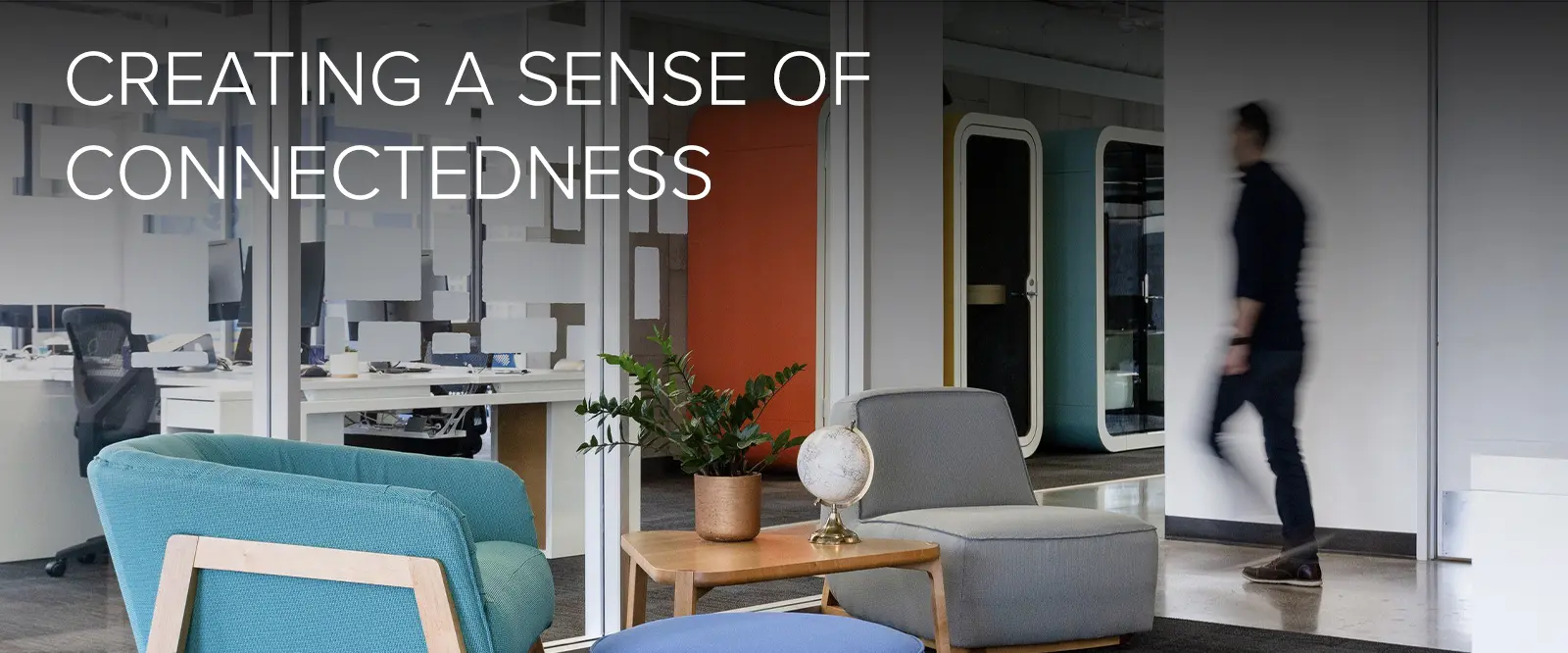 Home › Our Voice › Articles › Archello - PDR Revamps Logic Monitor
Featured on Archello – PDR revamps LogicMonitor offices in Austin
Our team worked with LogicMonitor, a SaaS-based data center monitoring services firm, to develop a space that is modern but welcoming for employees returning to the office. The finished workspace complements the existing brand while also encouraging increased team collaboration and growth.
Bright splashes of color were added to the otherwise neutral space to create contrast and warmth, enhancing a spirit of innovation and creativity. The open space plan promotes collaboration among staff and visitors, featuring several meeting areas that can also double as kitchen and break rooms.
View the project feature at Archello.