Home › Our Voice › Articles › Navigating Complexity
Navigating Complexity
Workplace is complicated….and it isn't getting any easier!
Our expectations around what the workplace should do, how we perceive our workplaces, and the way workplace shapes our behaviors, are constantly evolving. Strategies and solutions that work for one company may be disastrous applied in the same way for another. Every organization is on a unique journey and is shaped by many factors, some that are controllable and others that are not.
All the decisions made along the way, result in a specific situation at any one point in time. Thus, the challenges of today may seem trivial tomorrow. The more complicated the challenges we face each day, the more we learn that a one-size-fits-all approach will not work. Workplace may be increasingly complex, but we can still apply institutional and time-tested knowledge in novel ways.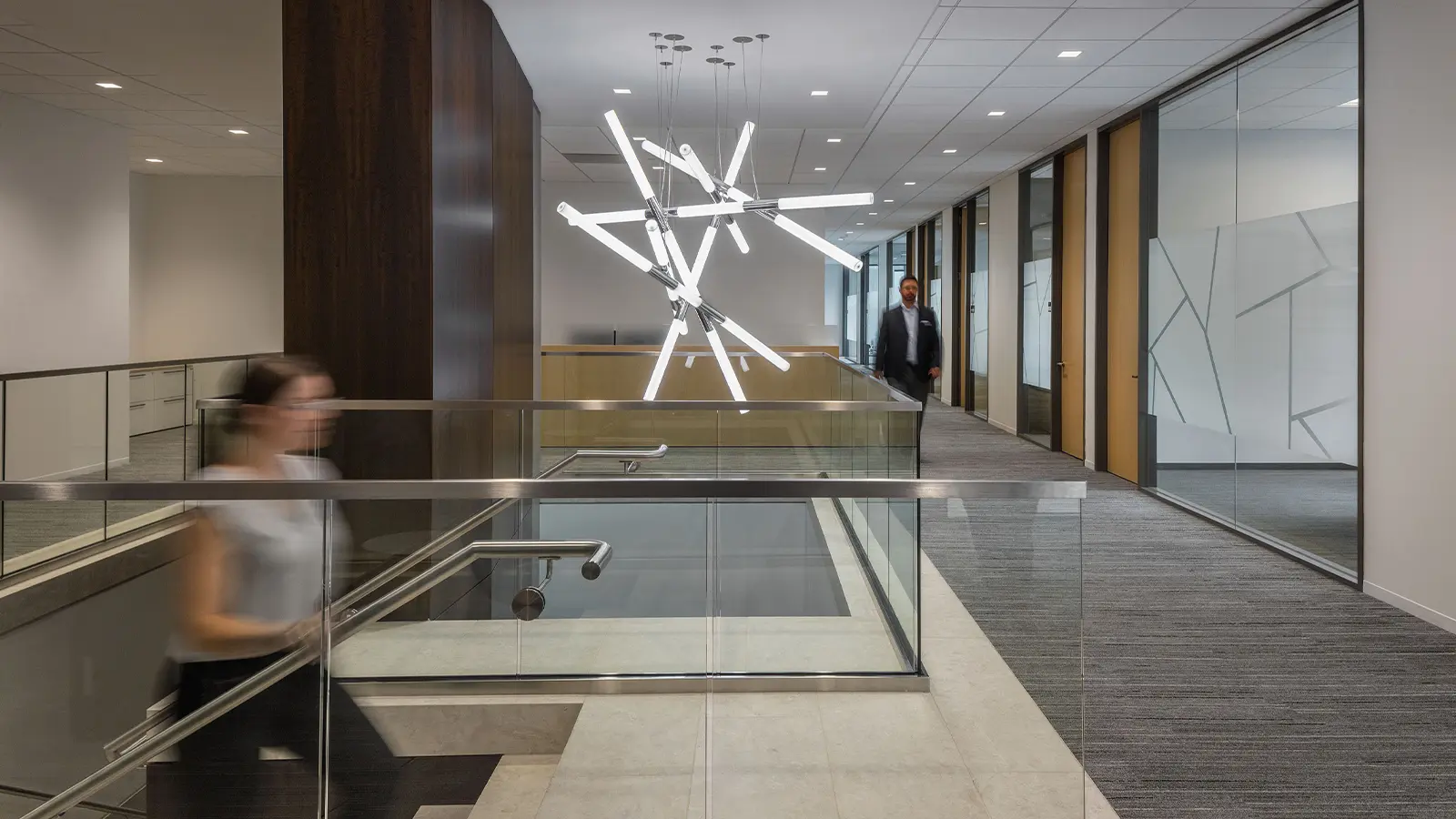 Closed office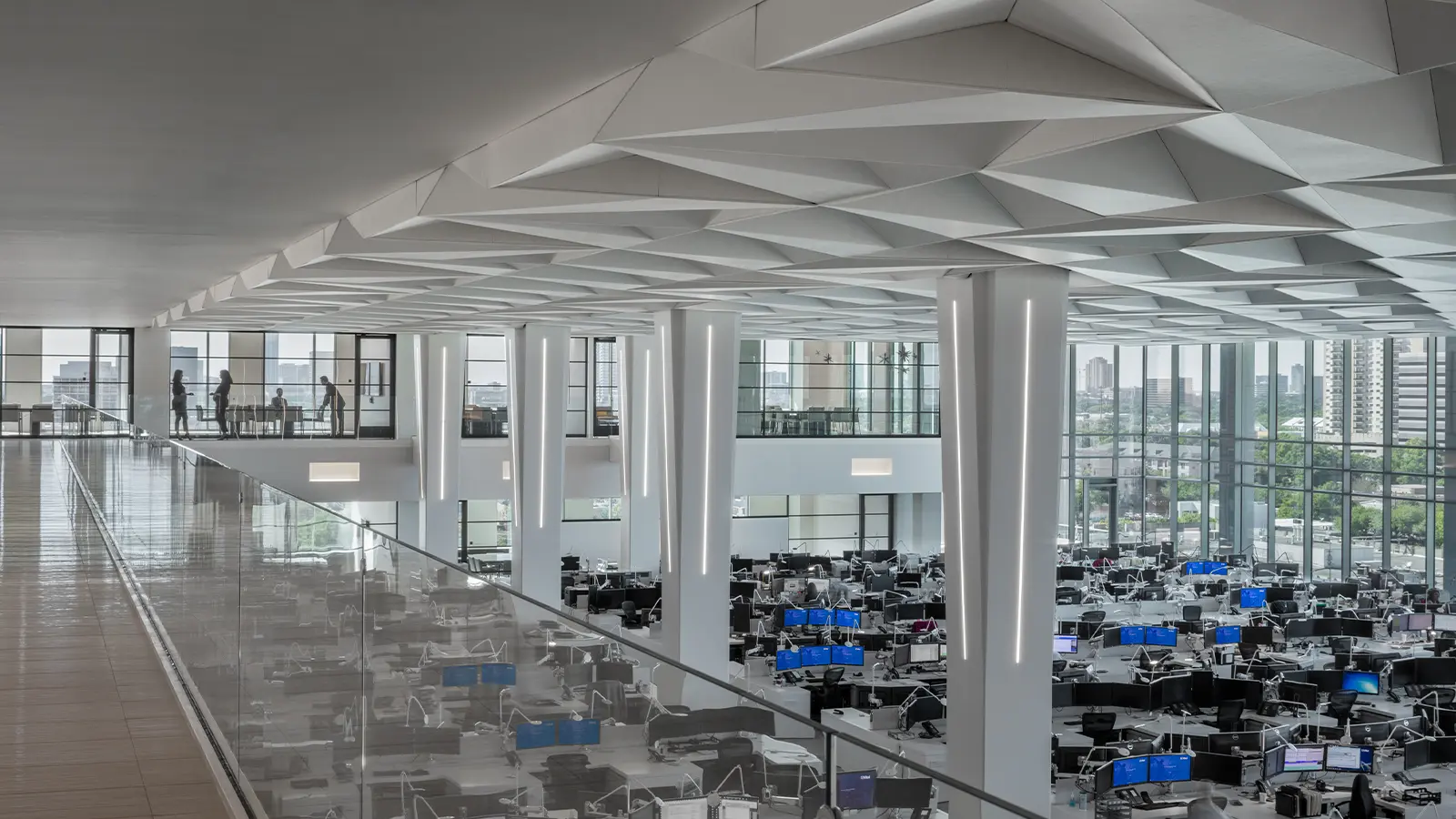 Open office
Leesman, an independent research institution that provides unbiased, evidence-based data to the industry, has consistently shown that whether a workplace is fully open or closed has no bearing on whether it ranks at the top or bottom of successful workplaces. Leesman has also shown that whether a workplace has all assigned or unassigned seating has no correlation with rankings.
So, what qualities do impact the perception that a workplace is enhancing the way we work?
Variety is key. As our work gets more complex, workspaces should be provided that support multiple activities. Activity-based work environments should provide various types of spaces so employees can move about the office based on what type of work they are completing at that time.
Leesman shows that this type of strategy is more successful for employees who have a lot of variety in their work activities. For example, you might choose to work in a closed room for a private conversation, you might answer emails in an open quiet space, or you might want to sit close to team members to catch up on a project. Choice also provides a way to control individual preferences on temperature, for example. Sitting closer or further away from a window might allow finding the right goldilocks zone.
Change Management is essential. Changing established processes and behaviors is always a challenging undertaking, and without effective change management, there is greater risk of employees not fully adopting behaviors needed to succeed in a new workplace. Development of the right policies and procedures is essential for the success of projects and employee buy-in. Even if a solution is a perfect fit for the organization's needs, employees may be slow to adapt or actively work against the solution. It's important for employees to understand the overarching goals and have the know-how to make the changes asked of them.
Leadership's support is crucial. Executive leadership support is a requirement to any project's success. However, once a project has moved from high-level visioning and business objectives alignment into a tactical mode, the mid-to-senior level leaders become the most critical to a project's success. These leaders are often the backbone of organizations, and it is crucial that they are engaged, informed, and empowered with the right tools to support the organization's goals.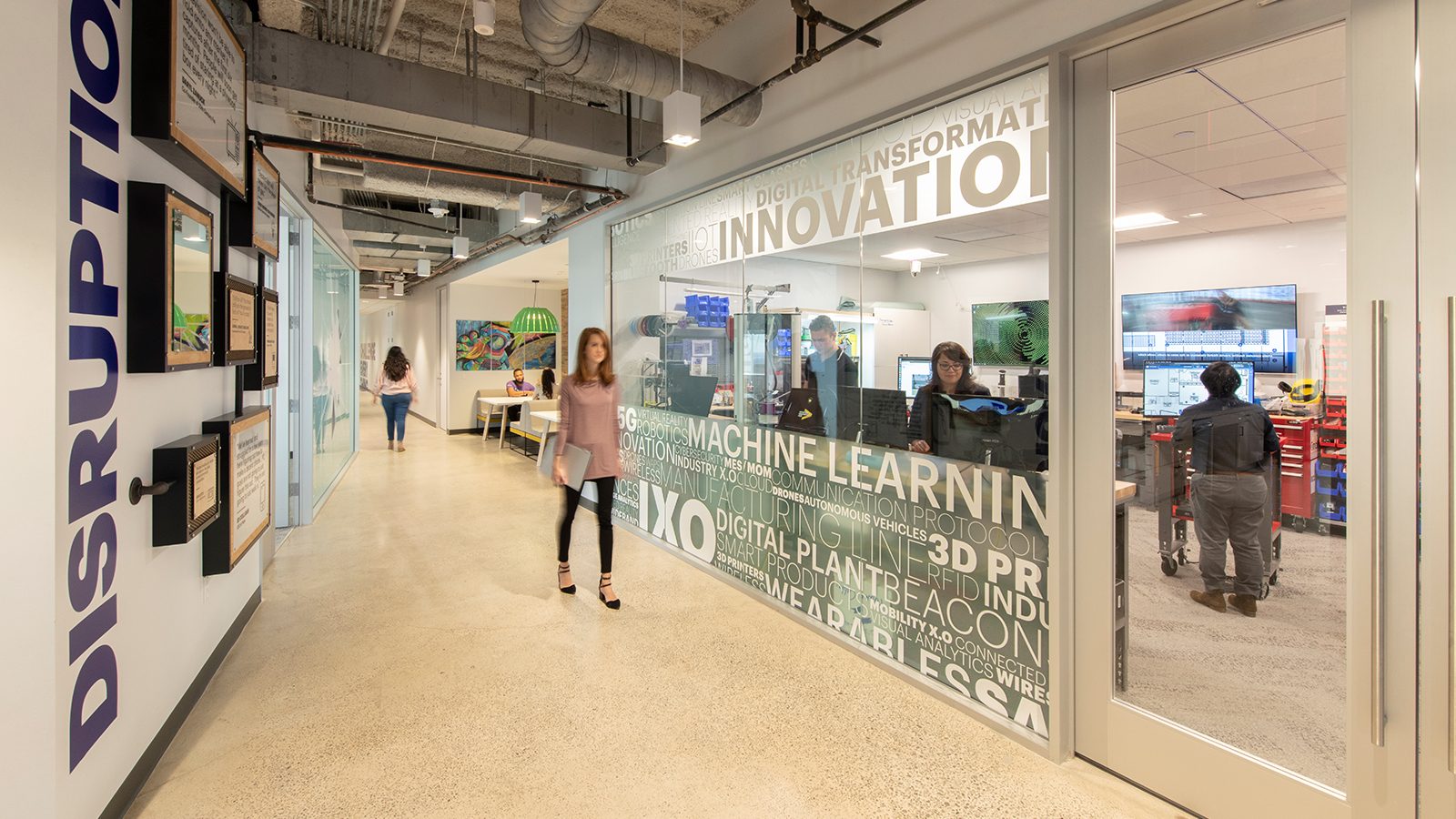 Maker space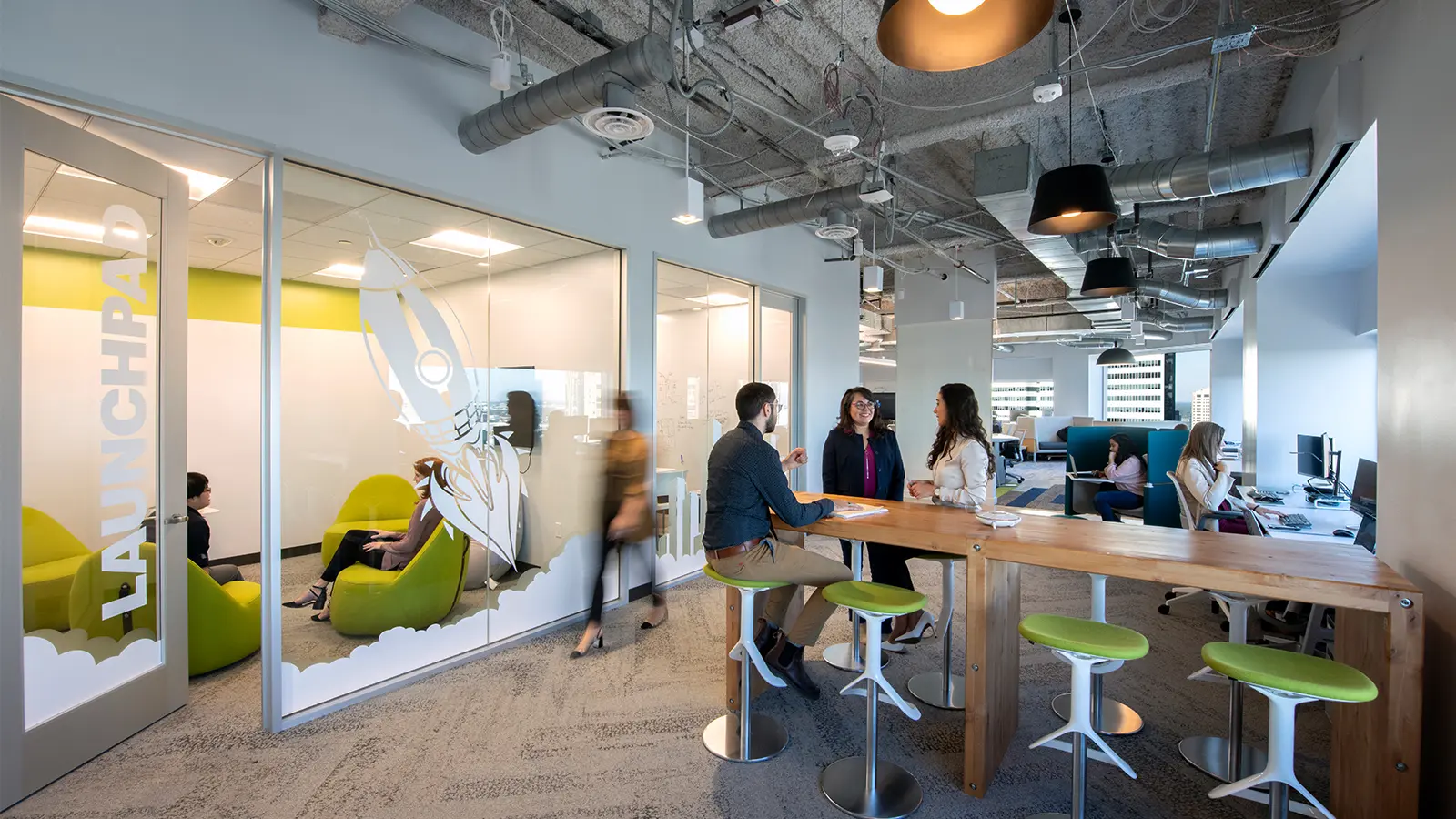 Open and closed meeting space
Phone booth
At PDR we partner with our clients to identify the best workplace experience for their needs. We start by listening, diving into their journey and acting as a guide through the challenges of industry, workstyles, culture, and business cycles. Through active listening, we can align a future vision with the right workplace solution that achieves their business objectives.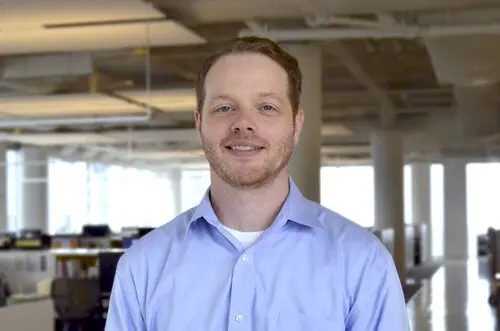 Garner Pagel
As a Senior Consultant, Garner utilizes data analytics to solve complex problems. Garner's distinct ability to develop and deliver quality products through creative thinking, innovative design planning, and analytical and rational decision making positions him as a critical-thinking component on project teams. By examining both high-level macro data as well as intricate micro data, he ultimately guides clients to determine their company's most essential business needs, goals, and constraints as they plan for their new workspace.