Home › Our Voice › Articles › Making the Holidays Happier for All
Making the Holidays Happier for All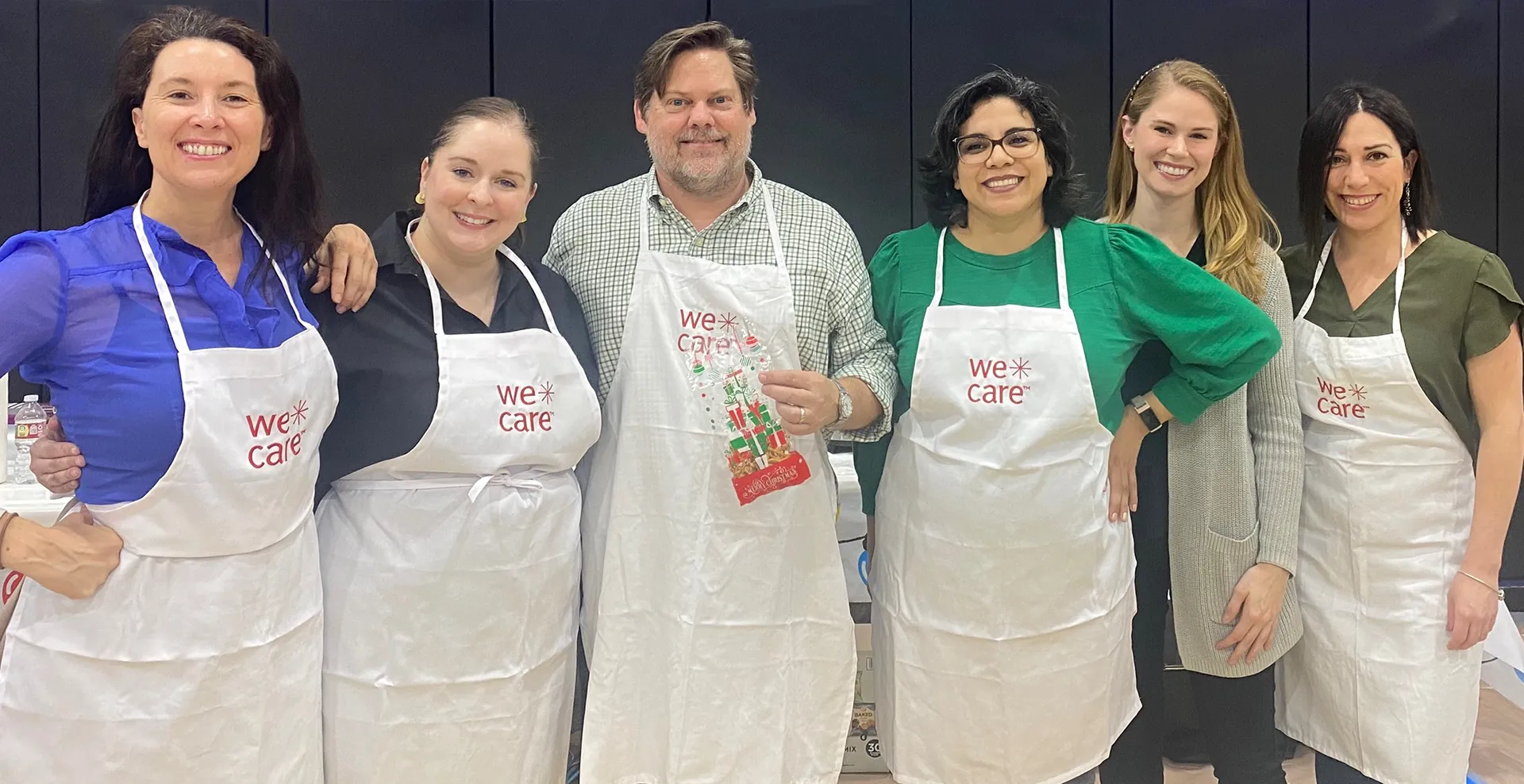 We Care
The concept of giving back to the communities we serve is embedded in PDR's values. Our design teams regularly dedicate themselves to volunteer activities that benefit philanthropic causes. Being people-centric and enriching people's lives is one of our primary purposes and gives us a reason for being. But we attain a higher purpose by sharing our energy and joy in a way that helps make a positive difference in the lives of those who are in need.
This year, as we do every year, we participated in the annual We Care event supporting the Boys & Girls Clubs of America in 30 cities across the U.S. and Canada. Children are invited to create handmade holiday gifts for families, friends, and loved ones under the guidance of local architecture and design firms that have set up special craft stations. The children also enjoy snacks, dinner, face painting, and balloon animals. Not surprisingly, our tradition of letting children dip pretzels in chocolate and covering them with sprinkles was an all-around favorite endeavor.
The We Care event, sponsored by design collective MillerKnoll, has engaged as many as 330 architecture and design firms and impacted nearly 8,000 children during its 26-year history.
FESTIVAL OF TREES
PDR also spread holiday cheer by joining other architecture and design firms in the Festival of Trees competition. Each firm decorated a pre-lit tree using a $100 allowance, with participants using their own funds for anything above that amount. This year's theme was holiday movies, and we selected National Lampoon's Christmas Vacation to add a touch of lighthearted merriment to the spirit of the season.
This year's Festival of Trees was held at the Teknion Showroom, which was transformed into a festive forest. As participants tended to their trees, they also enjoyed cocktails and an array of food, followed by voting for their favorite tree. The decorated trees were donated to Reach Unlimited which provides support services for people with developmental disabilities.
It is an enriching experience to do something that makes a substantial difference in someone's life. Volunteering with We Care and the Festival of Trees makes our holidays more meaningful because we are making the season more joyous for children, easing the physical and emotional burdens of hardworking families, and uplifting the spirits of many, many people.