Home › Our Voice › Articles › How Adopting an Agile Work Environment Prepared Us for the Unexpected
How Adopting an Agile Work Environment Prepared Us for the Unexpected
In 2018, we made a commitment to transform our technology, our workplaces and our processes to support an agile, work-from-anywhere philosophy. At the time, the key drivers were to enable our employees to do their best work both in and out of the office, model the workplace of the future for our clients, and realign our real estate portfolio to provide a valuable activity-based work environment supporting 150% growth with no additional square footage. Little did we know the benefits of this transformation would be far more reaching.
In February 2020, PDR's agile transformation was complete with the implementation of an activity-based work environment that provided choice and variety in work settings and encouraged movement around the office. One month later, the cities of Houston, Austin and Dallas issued stay at home orders due to COVID-19 and we all became remote workers. We quickly realized how our transition to agile working made us uniquely positioned to successfully adapt to fully remote working.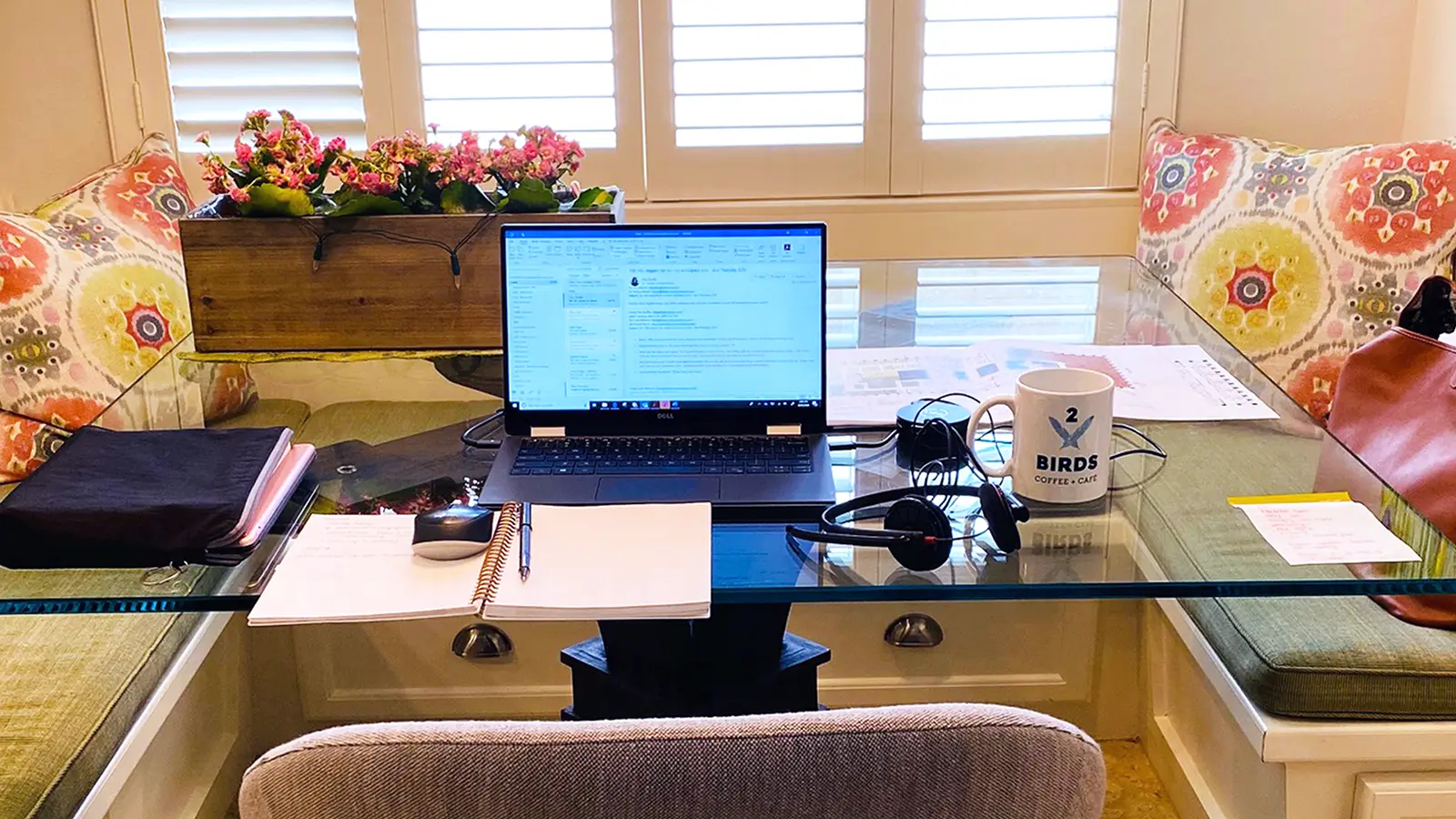 We developed a location-agnostic technology platform, tools, and processes to enable us to work from anywhere.
Mobile hardware to include lightweight convertible laptops as well as smartphones
A cloud-based unified collaboration platform (Office365)
A GPU enabled Virtual Desktop Infrastructure capable of 3D modeling and graphic design work
We developed new workflows and protocols, including video conferencing on all conference calls, location and presence sharing, and setting up team channels for project and departmental updates.
This agile foundation – our technology and our culture – is enabling our remote working condition.
PDR has a strong collaborative culture that is enhanced by our collaborative project work, our team-based approach, and our desire to serve our clients in the best way possible. Because our teams were already using our collaboration platforms, we continued to stay connected to each other even while remote. We immediately started weekly virtual happy hours, leadership video messaging and one-on-one virtual leadership touch bases with employees, and we encouraged teams to have frequent virtual video meetings.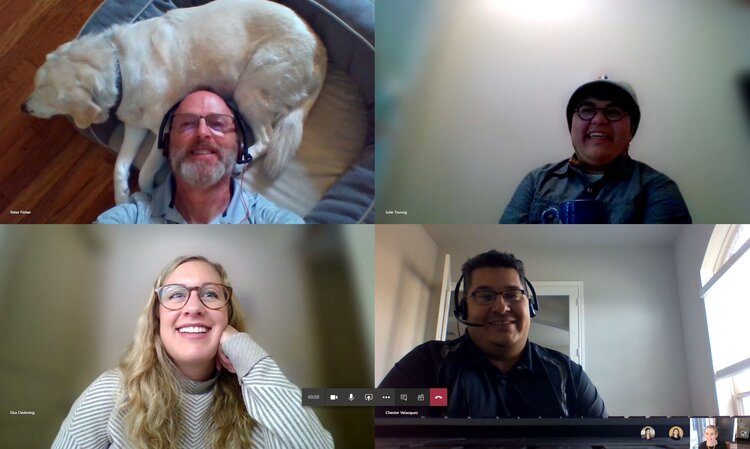 Virtual Happy Hour
To ensure we continued to be successful as a fully remote working firm, we made real-time revisions to our risk management model and increased our bandwidth to support a 100% distributed workforce. We realized that it is critical to have dedicated internal IT and HR resources to support our staff during the transition.
Our IT team began providing guidance on technology tools for in-home use, tips for using collaborative platforms and retraining on applications now being used more frequently.
Our HR team responded in real-time to revise policies and procedures in response to COVID-19, such as flexible working schedules and expanded pandemic sick leave policies. HR developed and implemented communication strategies and plans to keep our employees informed; they are also continuing to support employees by being available as a resource and ensuring access to mental health employee assistance programs.
Although how we serve our clients has changed overnight, we've been able to quickly pivot our services to be conducted virtually due to our technology infrastructure and agile environment. Examples include:
Virtual design visioning sessions
Virtual site visits
Virtual training and workshops
Vendors shipping materials directly to architects' and designers' homes
Contractors shipping submittals to architects' and designers' homes
The one challenge we've had is providing employees access to our rendering hardware located in the office. But since necessity is the mother of invention, we quickly found a way to accommodate this need by adopting a process designed to play remote video games, using Nvidia Game Stream and Moonlight, to create 3D animations.
Few circumstances could have tested our ability to be agile and pivot more than this pandemic. The transition to agile working took an investment in our technology, our workplace, and our people; but we are now reaping the benefits by continuing to seamlessly deliver and support our clients.
By distributed coworkers in collaboration: Julie Fuex, Kelley Hendrickson, and Jerry Griffin.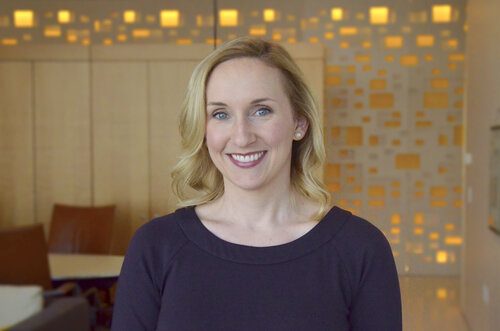 Julie Fuex
Julie has the expertise and experience to understand human behavior and performance. As the Director of Organization Consulting, she works with leading corporations to develop engagement strategies that effectively inform, engage and prepare employees for working in new ways while reducing disruption to business productivity. She coaches her clients on how to drive change and design through a human behavior focus. Julie helps clients realize they can support their business objectives by aligning human behavior and place attributes to create an engaging employee experience.