Home › Our Voice › Articles › Designing Houston Real Estate for a Pandemic
Designing Houston Real Estate for a Pandemic
The Houston Chronicle asked PDR to provide hand-drawn sketches of what an office space might look like in the wake of COVID-19. Here are our ideas: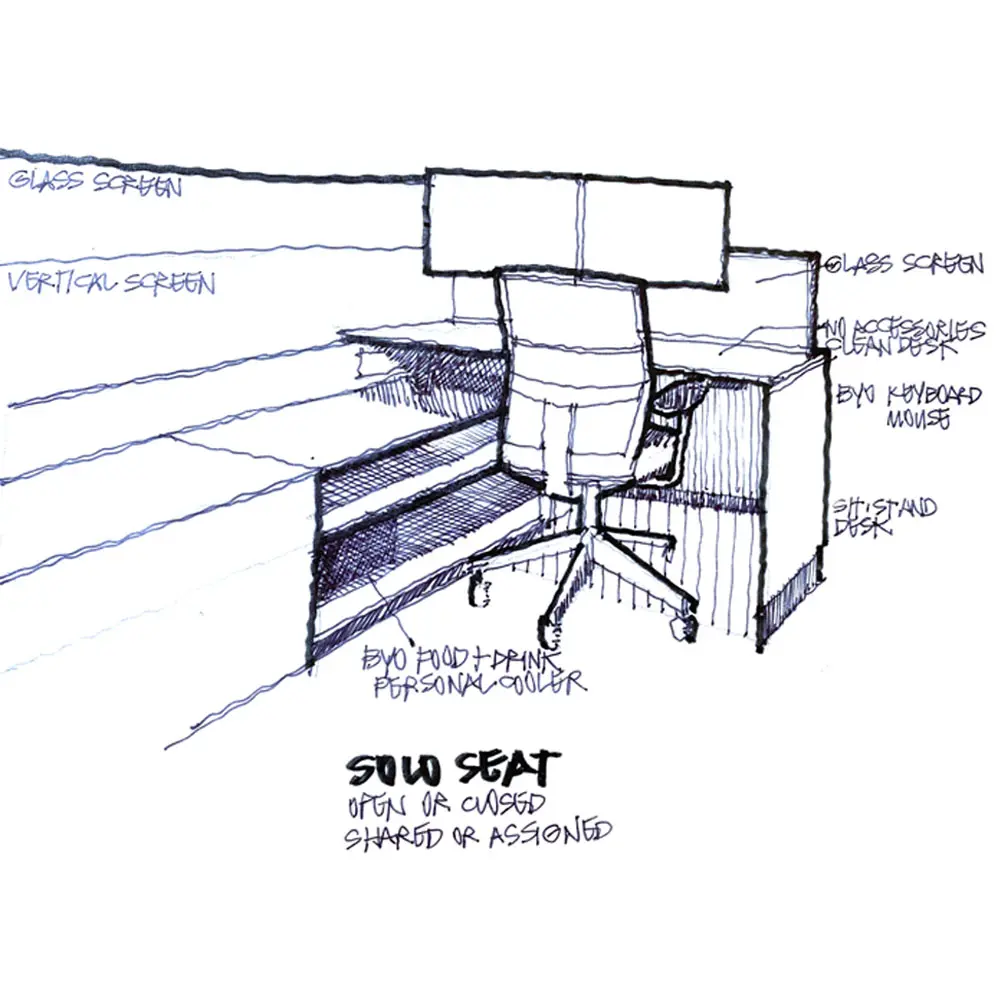 We envision an office where desks are surrounded by glass partitions and employees use a pack-in/pack-out system for their keyboards, computer mouses, office supplies, personal items, and food and drinks. COVID-19 has thrust organizations around the globe into a work-from-home experiment that was largely a success and will evolve into a work-from-anywhere approach. The office will become a tool to define a company's culture and values.
PDR Principal, Larry Lander says, "If this happened once, we now believe it can happen again. Social distancing will be built-in and individual seats, collaborative settings, and the actual corridors will reflect this new normal.
"While a return to pre-pandemic density is unlikely, seat sharing, robust all-day cleaning protocols, and flexible furniture and building systems that allow quick change from open to closed, and from solo to team work, will provide a real vibe and sense of activity — something is happening here, and I want to be part of it!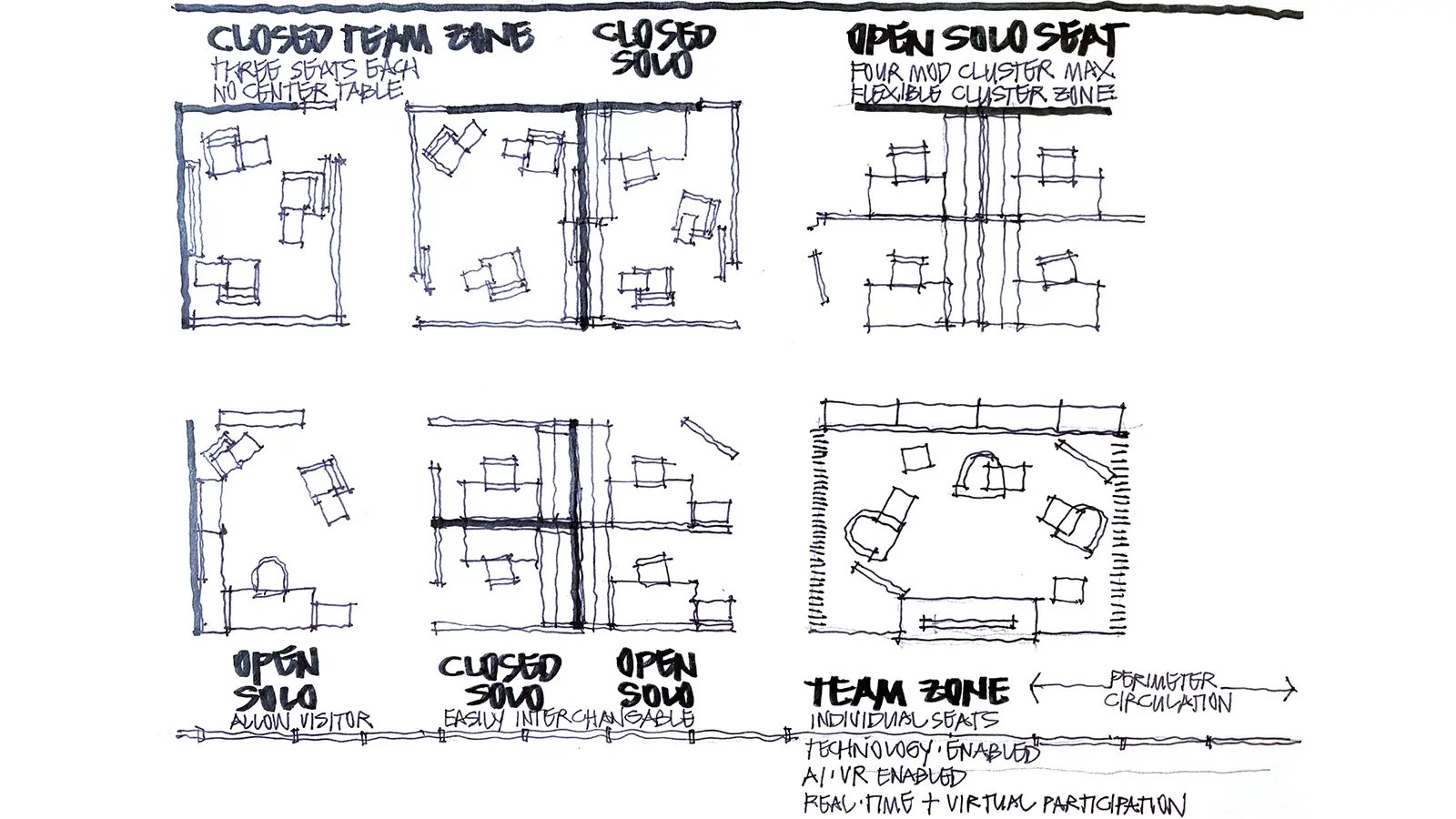 "Office trips will be reserved for special occasions, small group collaboration, solo work requiring specialized resources or tools, or mentoring, coaching and informal collaboration. The workplace will represent the organization's purpose, mission and values."
Click here to view sketches from two other Houston-based architects and interior designers for mixed-use development and restaurant space.