Home › Our Voice › Articles › Culture-Centric Design
Culture-Centric Design
Cookie-cutter cubicles with beige walls aren't attractive for office workers anymore. They want to interact with colleagues. They want to feel engaged with their employer. They want their jobs to have a purpose. And they want their workspaces to reflect who they are. The same can be said for organizations looking for design solutions to exhibit the unique characteristics of their culture, brand, and locale.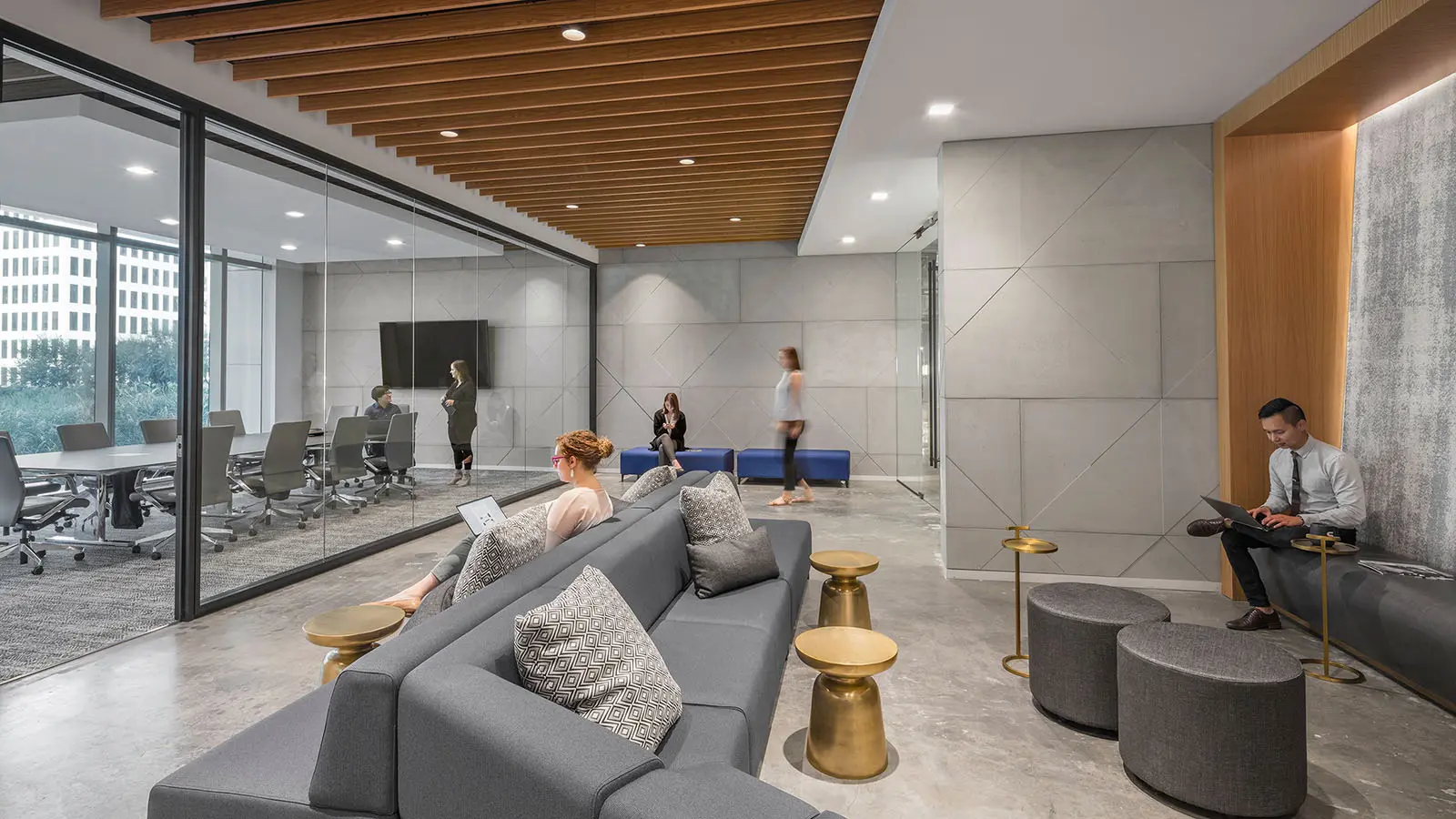 Meeting these profound demands has become essential for attracting and retaining a thriving workforce, particularly in a competitive labor market. But how is this done? What does it mean for a design to truly reflect an organization's unique culture?
For us, it starts with discovery aimed at truly understanding the essence of an organization, to distill that into a meaningful and functional design. Our creativity is sparked when we begin to dig into a company's culture and values, allowing our designs to be direct reflections of our clients.
Take our own Katy Lopez, Senior Associate of Design. Her work with Skanska, a multinational construction and development company, is a perfect example of cultures shaping design.
Skanska engaged our team to design two different offices, one in Houston, Texas, and the other in Atlanta, Georgia. As a people-first company, Skanska wanted each office to reflect the overall values of the company, but also resonate with the attitudes and attributes of the local workforce. The challenge was one that excited PDR's designer Katy, because it gave her the chance to take a deep dive into the company's psyche and apply what she gleaned to all aspects of the design.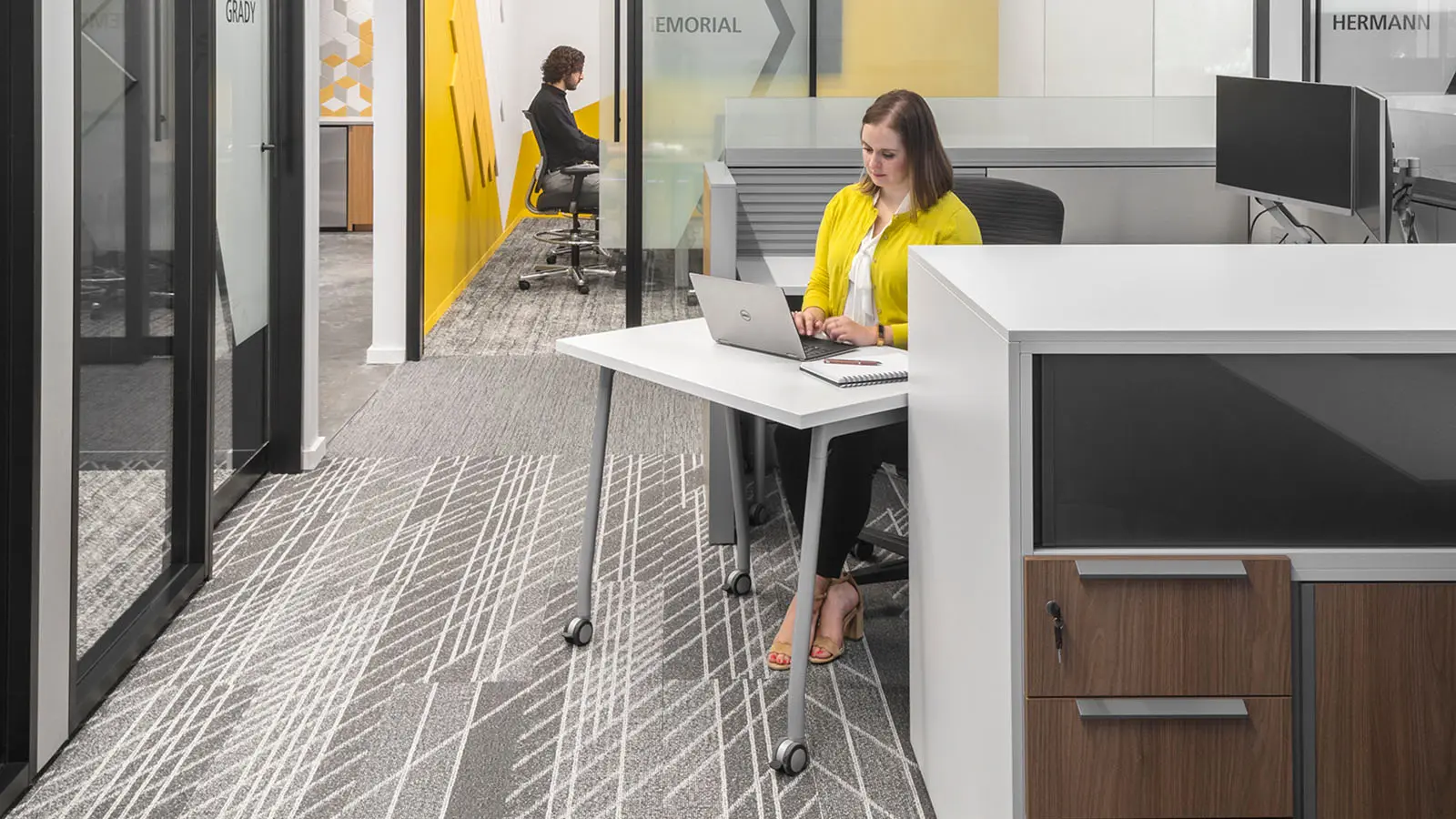 Katy gained diverse experience in smaller architectural design firms, so she is accustomed to wearing many hats. "It keeps me sharp," she says. Driven as much by unparalleled enthusiasm as creative expertise, she adores every stage of project development, from sketching mockups, to gaining client feedback, to furniture selection and the construction administration phase – when the client can finally see the project taking shape.
The PDR team kicked off the project by gaining a comprehensive understanding of Skanska's brand position, values, and goals. This was to ensure that the space would serve as a definitive catalyst for workers to fulfill the organization's purpose.
"People are at the heart of our work at PDR, so we understood their people-first focus from day one. Their vision was to have intentional spaces designed to support their organization and the people who interact with the spaces every day," explains Katy. Katy also has a special interest in designing for the post-COVID world. "The hybrid model is here to stay," she notes, "and the power is in the hands of the employees as to how employers' solutions will play out."
For the Atlanta office, Skanksa's manager expressed a desire for a "southern hospitality vibe." This fits the geographic location and the fact that the Atlanta team has a laid-back, casual, and fun energy. PDR answered the call with the use of natural woods and cushy, inviting, and cozy seating.
Common gathering spaces are complemented with privacy rooms for more focused work. Meeting rooms and offices have glass walls, allowing natural light to flow into the center of the environment, lending a visual transparency that promotes open communication. Light oak wood floors, veneer brick on exterior walls ground the spaces in earthy richness.
Scott Cannon, Executive Vice President and General Manager of Skanska's building operations in Georgia and South Carolina, explained, "Skanska's culture is built on open and accessible communication. Our new office offers a welcoming, productive, and modern space for our team and guests."
In contrast, the Houston Skanska office attains a more corporate feel. Situated on the 39th floor of 2 Houston Tower, it shares a co-working space with the Assembly, a meeting and events facility. The Skanska office had to maintain cohesiveness with its neighbor, but at the same time preserve its distinct identity. That identify encompassed an overriding objective to enhance its reputation, retain top talent, promote staff wellbeing, and increase collaboration.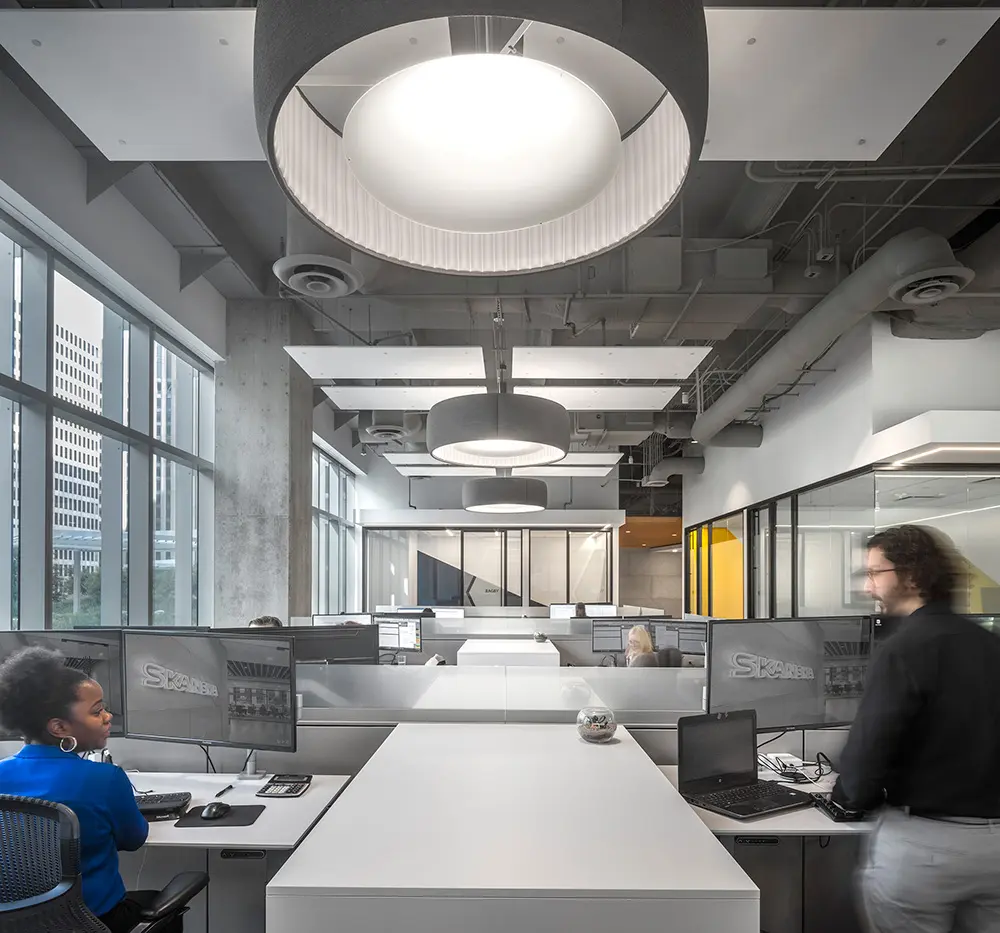 Under the guidance of Katy, we tailored a high-impact solution that fully supports Skanska's high-performing team. Large windows maximize natural light with an all-day gleam. Slick white desktops utilize lowered divider heights to encourage a casual connection among teammates. Wood veneers and finishes add definitive warmth. Skanska's bright brand colors punch up the gray concrete floors and white walls, energizing the fully equipped formal and informal meeting and conference rooms, a virtual reality demonstration room, and amenities area into a harmonized whole.
The amenities area is designed for employees to enjoy an integrated work and life experience. Workers revel in hospitality when they want to meet, train, organize, or chat over coffee. Large windows reveal the vast lush adjoining outside terrace where employees can lunch or bask in sunshine throughout the day. The conference room provides living-room-style seating. Throughout, wood finishes and veneers add warmth to concrete wall panels that divide the various spaces.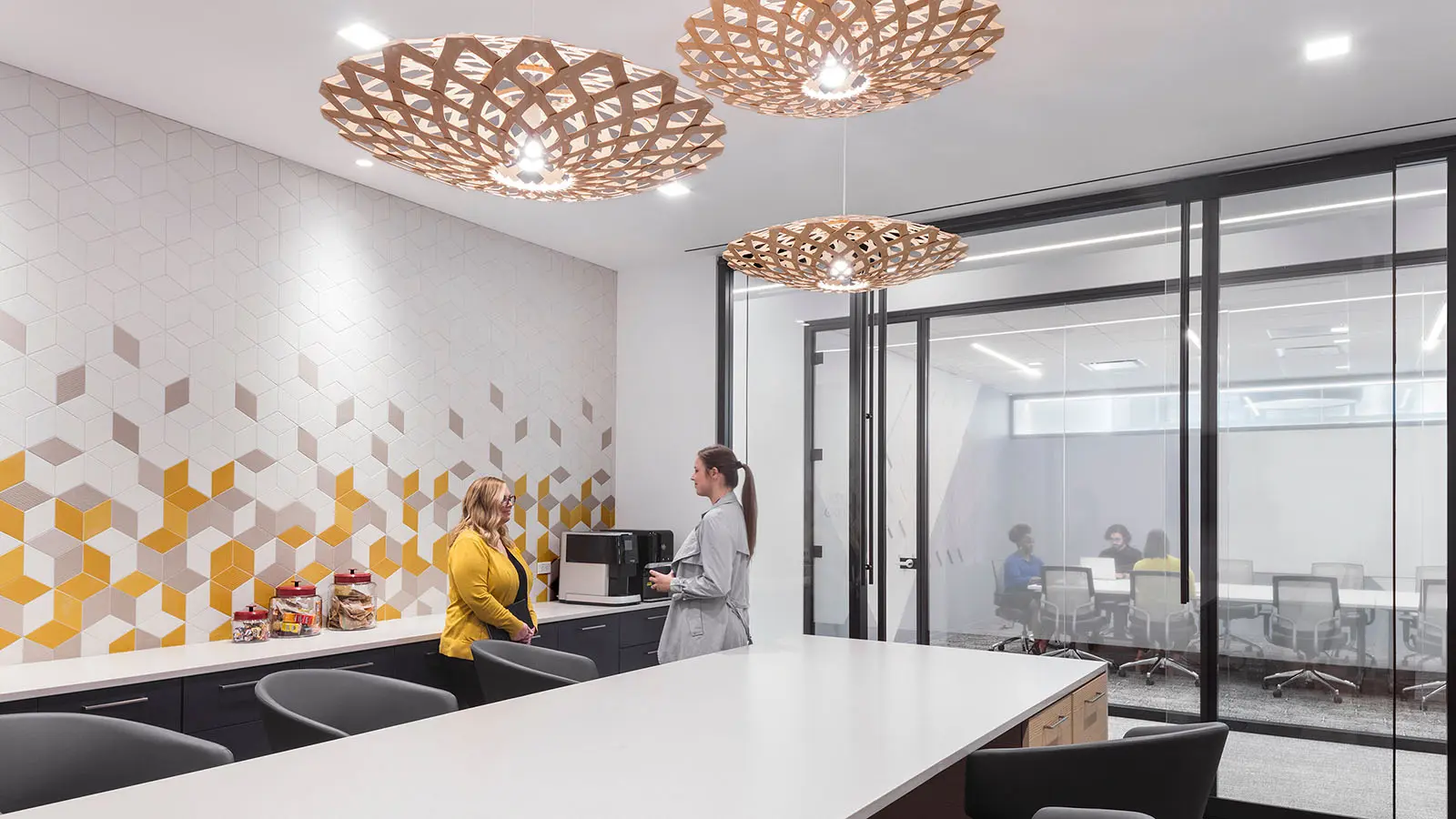 Katy found it a joy interacting with Skanska. She said, "They provided clear, fundamental instructions and standards that served as our baseline for basic design elements and branding, but left decisions on finishes and materials up to the local team. As a result, we successfully blended the wishes of multiple groups and their own ideas into one single concept perfectly reflected of their cultures."