Home › Our Voice › Articles › Business Imperatives
Business Imperatives
Getting Priorities in Line
When was the last time you evaluated the challenges that your organization is facing, and what is vital for growth? With so much shifting in their organizations, our clients often comment that it's difficult to nail these insights down. And we've seen first-hand that without this evaluation, gaps can form quickly between where you are and where you'd like to be.

How to Hit this Moving Target
When working with clients, we dig into goals and whether there's support around addressing specific challenges at hand. Why? Because an organization's pain points can manifest within a physical space, but that same space can also alleviate these same issues.

Our work, whether in Design + Architecture, Consulting or Brand, considers whether or not your solutions are supporting your organization's goals, ultimately leading to impactful decisions that drive change. Our process begins with evaluating what matters to an organization and the elements it needs to grow and thrive. In working with organizations across all industries, we have found that both company success and growth are driven by an understanding of the importance of the Ten Universal Business Imperatives outlined below. While each imperative is critical, narrowing down this list allows organizations to identify their most important values and in turn, their top priorities.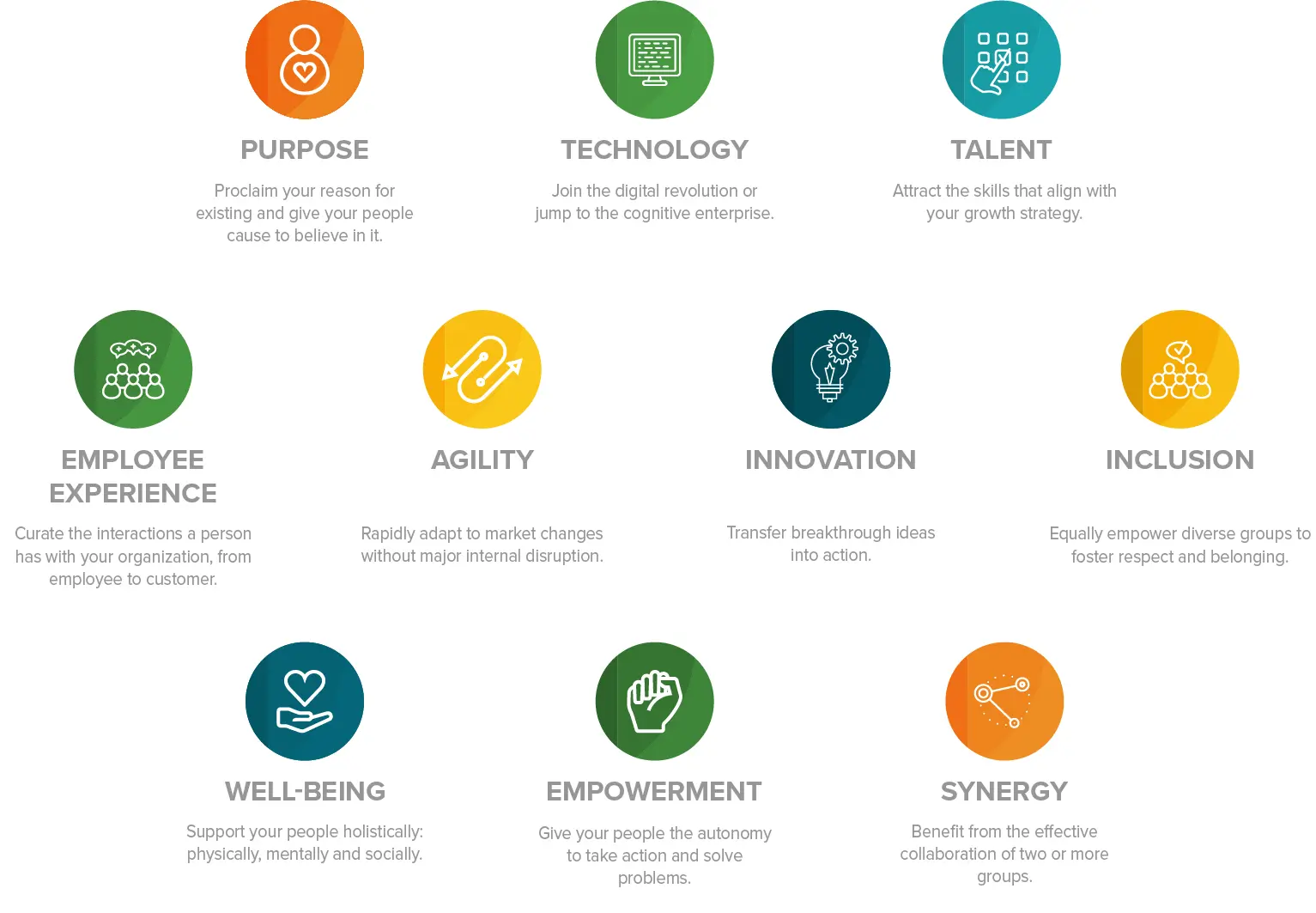 The Imperatives in Action
PURPOSE, INCLUSION + WELLBEING
Talavera Lofts is a mixed-income, multi-family community in Austin. When working with them, we focused our attention on aligning their space with their purpose, ensuring points of inclusion, and promoting well-being. Their goal was to reimagine affordable housing by focusing on the people served through the space. To help them realize this, our team set out to build communal spaces that would invoke a sense of camaraderie and invite residents to connect. These spaces included refreshment zones, a fitness center, a media room, a business center, a Wi-Fi lounge, and a roof terrace, all centered around the user experience.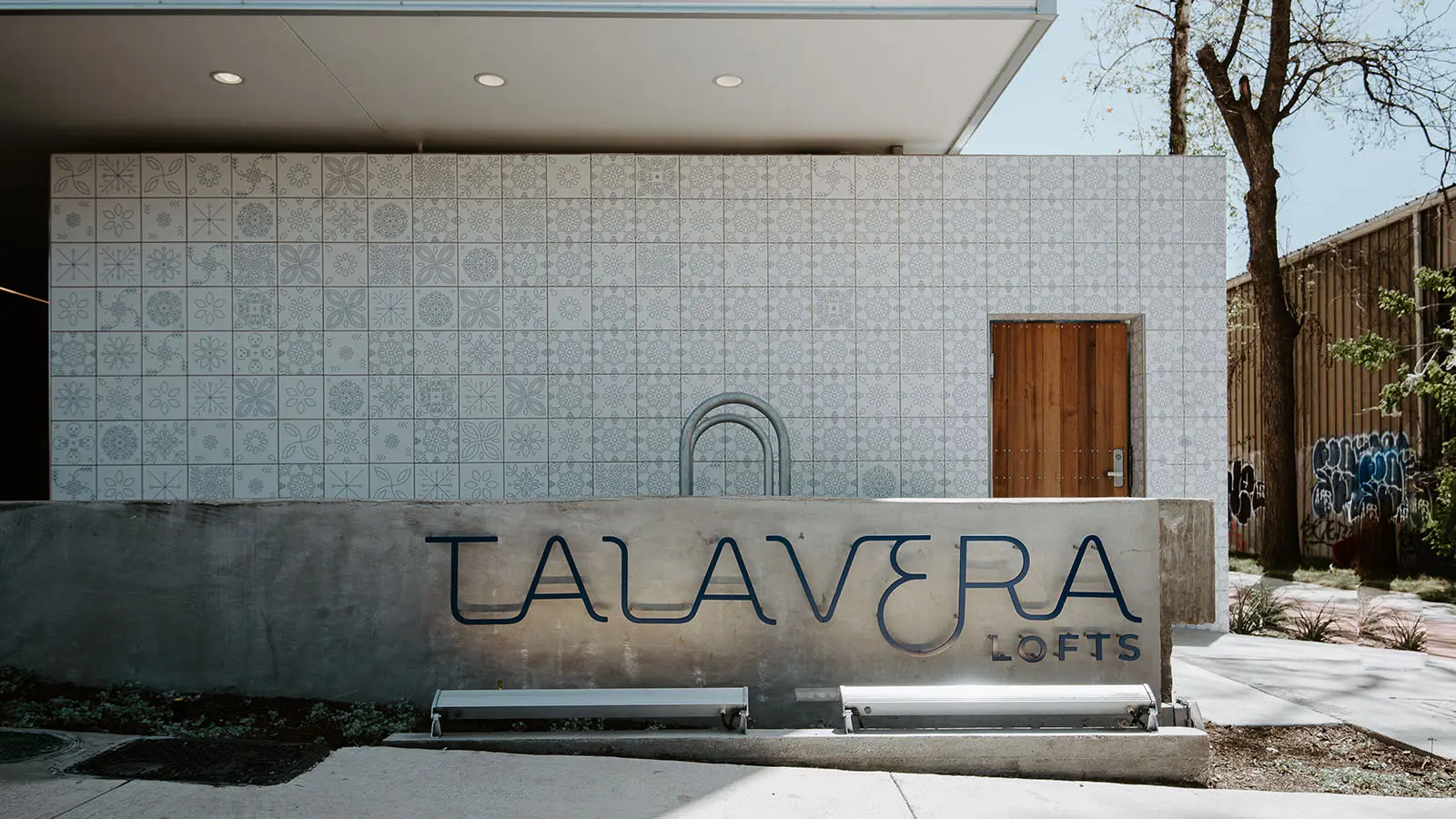 INNOVATION, AGILITY + SYNERGY
Agile Interiors, a top furniture provider in Houston, sought to advance business performance by creating an innovative office and showroom space that seamlessly integrated the products they offer into their working environment. We leaned into hospitality-inspired design to create a space that would break from the traditional and inspire both team members and visitors alike. An impressive lobby serves as the perfect setting for hosting clients to foster synergy, while state-of-the-art automated shades were used in place of solid walls, giving the team the ability to completely adjust their space based on their ever-changing needs.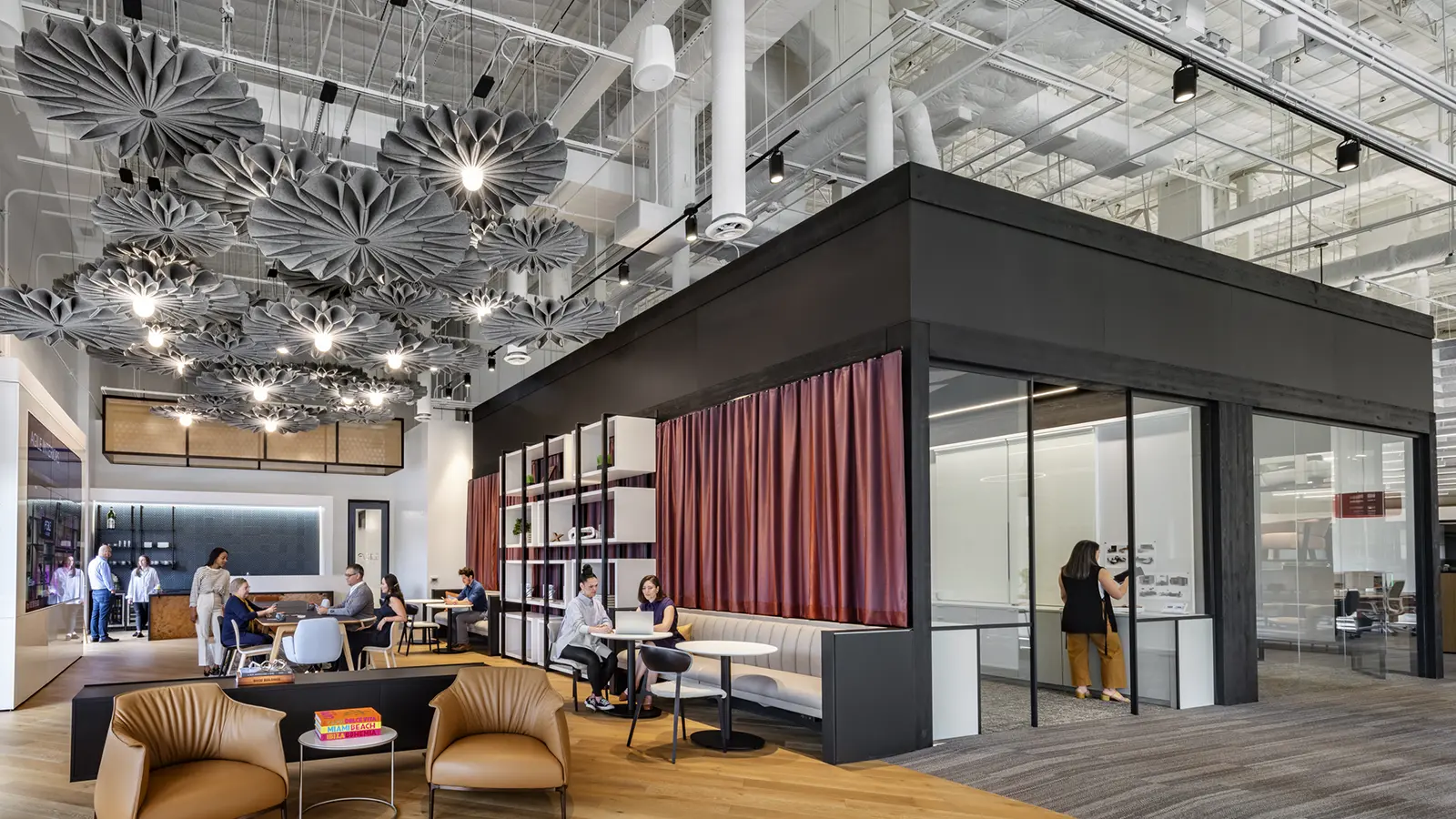 TALENT, EMPLOYEE EXPERIENCE + SYNERGY
HP, Inc.'s beloved micro-communities in their old workplace were strong but siloed. They enlisted our team's help to create a way to retain the best of their culture while cultivating knowledge centers that can overlap and grow. The resulting space allows all stakeholders to embrace the benefits of truly working together, sharing ideas, and nurturing their talent. Their office also provides a variety of spaces that can serve different modes of work and preference.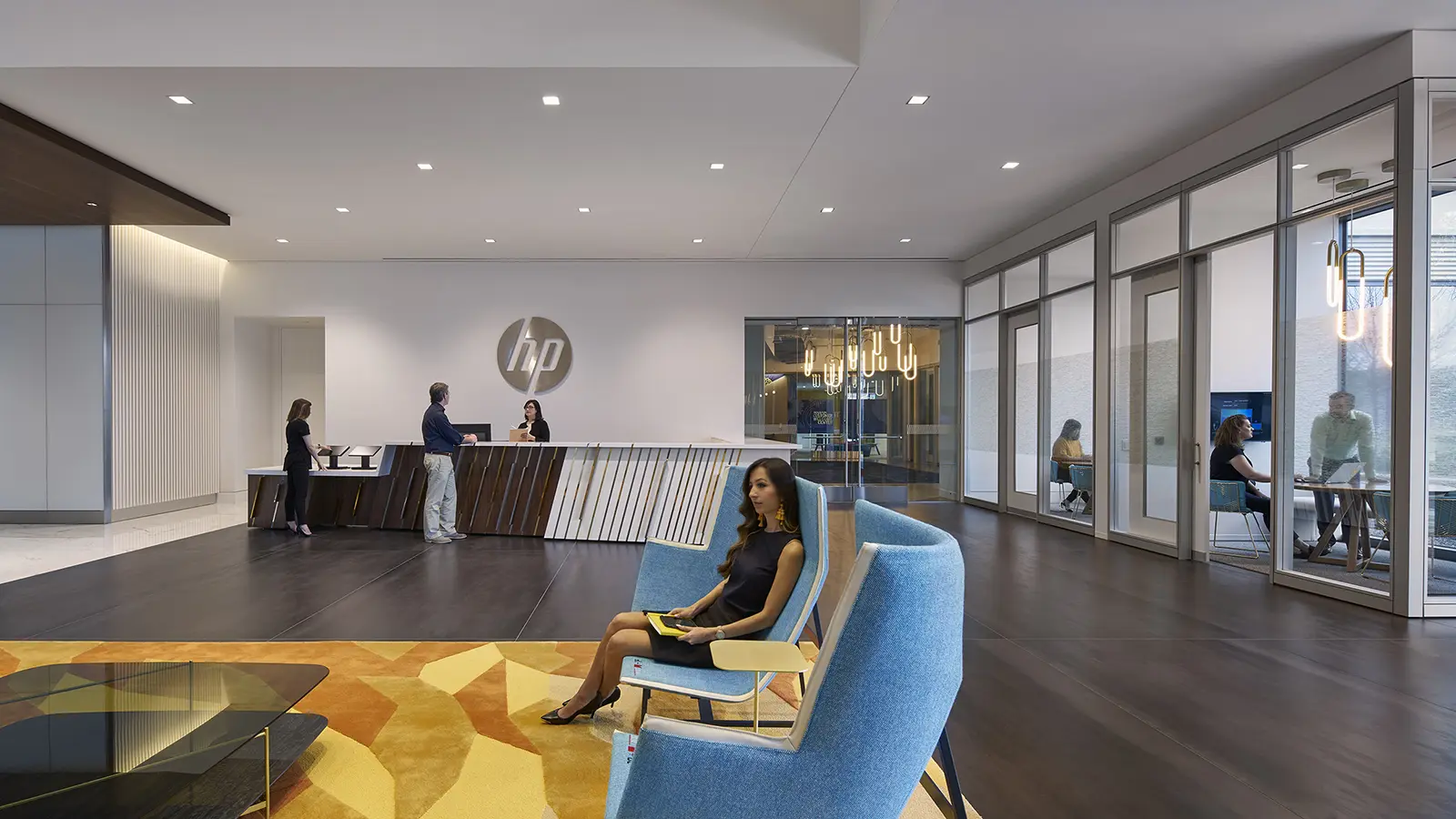 We believe that to drive meaningful change, it is necessary to set aside intentional time to reflect on the challenges above so that you can determine priorities in the solutions you're seeking. So, where has your organization struggled, where do you want to go, and how can highlighting these points change your strategy for 2023?
It all starts with the Ten Universal Business Imperatives.